McDonald's announced on Thursday that the buyer of its Russian businesses will be required to retain employees for the next two years.
Earlier this week, the fast-food chain announced that it was exiting the Russian market and selling its chains in the country due to Russia's ongoing war with Ukraine. McDonald's said in a press release that it was selling its Russian business to an "existing licensee Alexander Govor," who has "served as a McDonald's licensee and has operated 25 restaurants in Siberia."
"The sale and purchase agreement provides for employees to be retained for at least two years, on equivalent terms. The buyer has also agreed to fund the salaries of corporate employees who work in 45 regions of the country until closing, as well as fund existing liabilities to suppliers, landlords and utilities," McDonald's said in the news release. "The agreement remains subject to certain conditions, including regulatory approval, with closing expected to occur in the coming weeks."
The announcement by McDonald's on Thursday comes more than a month after it said it was temporarily halting business operations in Russia, amid the war in Ukraine, but noted that it would continue paying employees.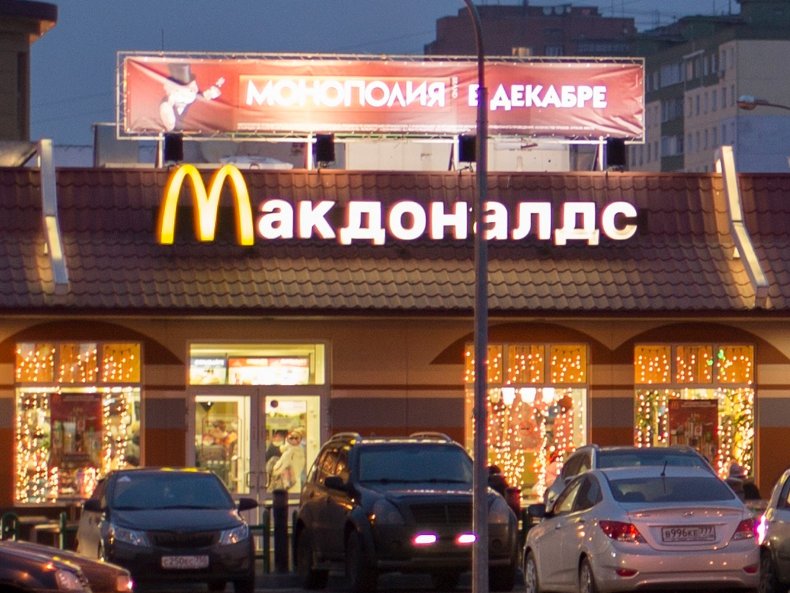 "We understand the impact this will have on our Russian colleagues and partners, which is why we are prepared to support all three legs of the stool in Ukraine and Russia. This includes salary continuation for all McDonald's employees in Russia," McDonald's CEO Chris Kempczinski said in a statement in March.
Following Russia's invasion of Ukraine on February 24, a number of businesses and companies, in addition to McDonald's, announced they were halting service in Russia.
In announcing earlier this week that it was selling its Russian business, McDonald's said that was aiming to "initiate the process of 'de-Arching' those restaurants, which entails no longer using the McDonald's name, logo, branding, and menu."
"Though the Company will continue to retain its trademarks in Russia," the statement added.
The most recent statement on Thursday noted that "Mr. Govor will acquire McDonald's entire restaurant portfolio and operate the restaurants under a new brand."
Following its announcement to sell its business in Russia, videos posted across social media showed Russian citizens lining up to purchase food at one of the chain's locations that has remained open in Moscow.
"I read yesterday that McDonald's was closing soon and opening under a new name, so I rushed here today to buy my favorite cheeseburger, milkshake and chips," a Russian resident told Reuters.
Newsweek reached out to McDonald's for comment.