Florida McDonald's Workers Stage Walkout Over Workplace Violence After Viral Customer Attack Video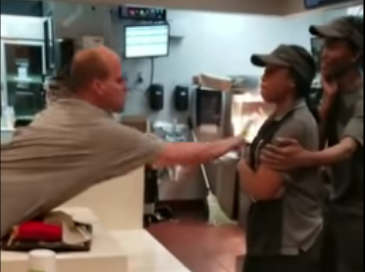 Sparked by a viral New Year's Eve fight video at a St. Petersburg location, McDonald's cashiers, cooks and custodians in Florida staged a walkout protest Tuesday morning.
McDonald's workers in the Tampa, Orlando and St. Petersburg areas held a walkout strike demanding better protection from workplace attacks in partnership with the Fight for $15 movement and Black Lives Matter Tuesday at 11 a.m., The Ledger newspaper reported. Walkout organizers released a statement calling for the fast food corporation to provide protection for employees after a recording taken December 31 showing Daniel Willis Taylor, 40, attacking cashier Yasmine James, 20, went viral. Taylor grabbed James after becoming irate over a lack of straws in the restaurant -- a result of the city's recently passed anti-plastic straw law.
The #LastStraw protest organizers told local news outlets the Tuesday lunchtime rush strike will force corporate executives to meet their demands for better protection.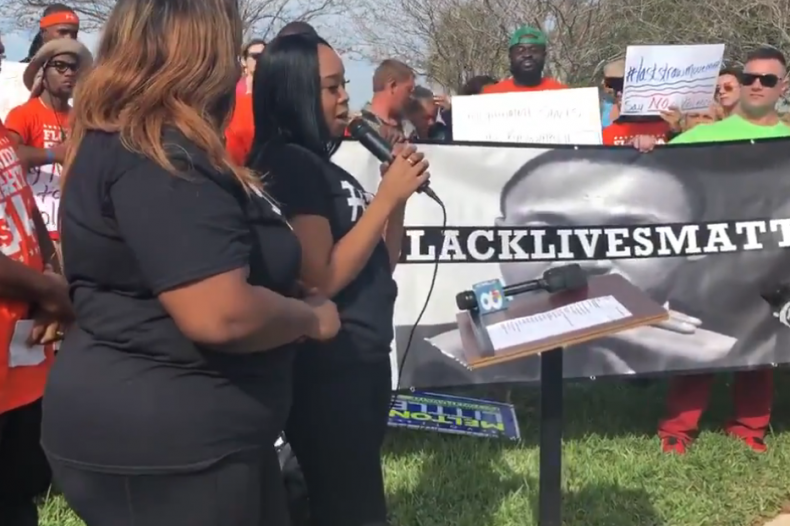 Gail Rogers, a Tampa McDonald's worker involved in organizing and participating in the walkout, told WFLA-TV, "No one should have to fear for their own safety when they report to work each day, but it's very clear I'm not safe at McDonald's. I'm going on strike because at McDonald's, we're subjected to all types of behavior that has no place at work – from physical attacks and armed robberies, to sexual harassment, to racial discrimination. We won't back down until McDonald's takes responsibility for protecting all workers on the job."
The statement urges McDonald's corporate higher-ups to "establish store security protocols, and provide protection and a voice on the job for its predominantly Black and Latinx women workforce."
The Tampa Bay Times reported Tuesday that McDonald's hired an "external investigator" to review the New Year's Eve straw assault, which led to Taylor, the customer, being charged with two counts of misdemeanor battery. Rodgers added she asked for counseling after working with the man who was arrested for last year's Seminole Heights murders.
Videos from Tuesday's walkout showed James, who was attacked in the video recorded at the 4595 34th Street South location, surrounded by supporters holding Black Lives Matter, Fight for $15 and McDonald's signs. "We got your back," the crowd chanted Tuesday around 11:30 a.m. James was joined by dozens of others in #LastStraw movement shirts as she was lauded as a hero for standing up to workplace violence.
A separate video that emerged on social media Monday showed Moreno Valley, California teenage girls hurling items at McDonald's workers behind the register for reportedly kicking them out of the playhouse ball pit.