McDougal Payment from American Media Was Trump Campaign Contribution, Watchdog Group Claims to FEC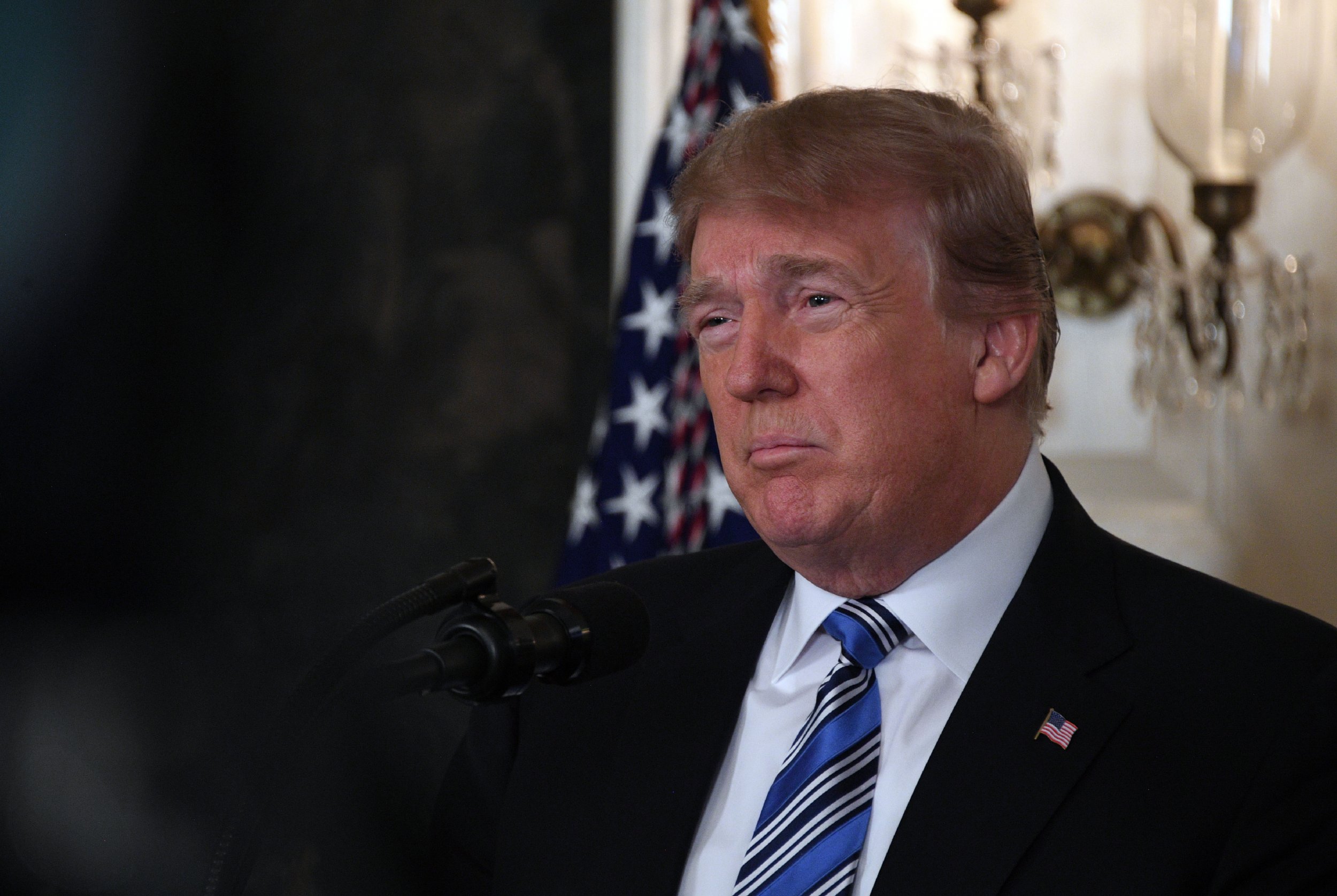 A payment made by a media group to a former Playboy Playmate for her story about an alleged affair with Donald Trump may have been an illegal campaign contribution, according to a government legal advocacy group's complaint to the Federal Election Commission filed Friday.
American Media Inc. paid Karen McDougal $150,000 in August 2016 for her detailed account of a nine-month-long affair with Trump between 2006 and 2007. But with roughly three months left before the Republican took on Democrat Hillary Clinton in the 2016 general election, the media group never published the account.
Watchdog group Free Speech for People asserted in its filing to the FEC and against Trump's former campaign and AMI that the timing of the payment and not publishing McDougal's story could have been a way to influence the election's outcome.
"The timing of the deal, and the AMI CEO's close relationship with Trump, suggest that the decision not to publish might be not have been a journalistic decision," Shanna Cleveland, attorney for Free Speech for the People, said in a statement. "The payment may have been an effort to conceal a politically embarrassing fact, and influence the 2016 general election. If that's the case, the payment is a direct violation of the Federal Elections Campaign Act."
McDougal's story of her tryst and American Media's use of this "catch and kill" approach to suppressing stories was detailed by the New Yorker on Friday.
Payments made to women who had alleged affairs with Trump before he entered the political realm have come under scrutiny since porn star Stormy Daniels story entered the national spotlight last month.
Daniels, whose real name is Stephanie Clifford, reportedly received $130,000 in October 2016 from Trump's personal attorney Michael Cohen for her silence. Cohen admitted last week that he had paid Clifford directly after watchdog group Common Cause also called the payment to Clifford a potential in-kind contribution in a complaint to the FEC and Justice Department.
Cohen also distanced Trump's former campaign and his global company from any knowledge of the payment to Clifford.
"Neither the Trump Organization nor the Trump campaign was a party to the transaction with Ms. Clifford, and neither reimbursed me for the payment, either directly or indirectly," Cohen told The New York Times in a statement. "The payment to Ms. Clifford was lawful, and was not a campaign contribution or a campaign expenditure by anyone."
After Cohen's statement, Clifford's manager told the Associated Press that his client now believed the nondisclosure agreement was void.
"Everything is off now, and Stormy is going to tell her story," manager Gina Rodriguez said.
The president has denied alleged affairs with Clifford or McDougal, both of which allegedly occurred in the months following the birth of Trump's youngest son, Barron.