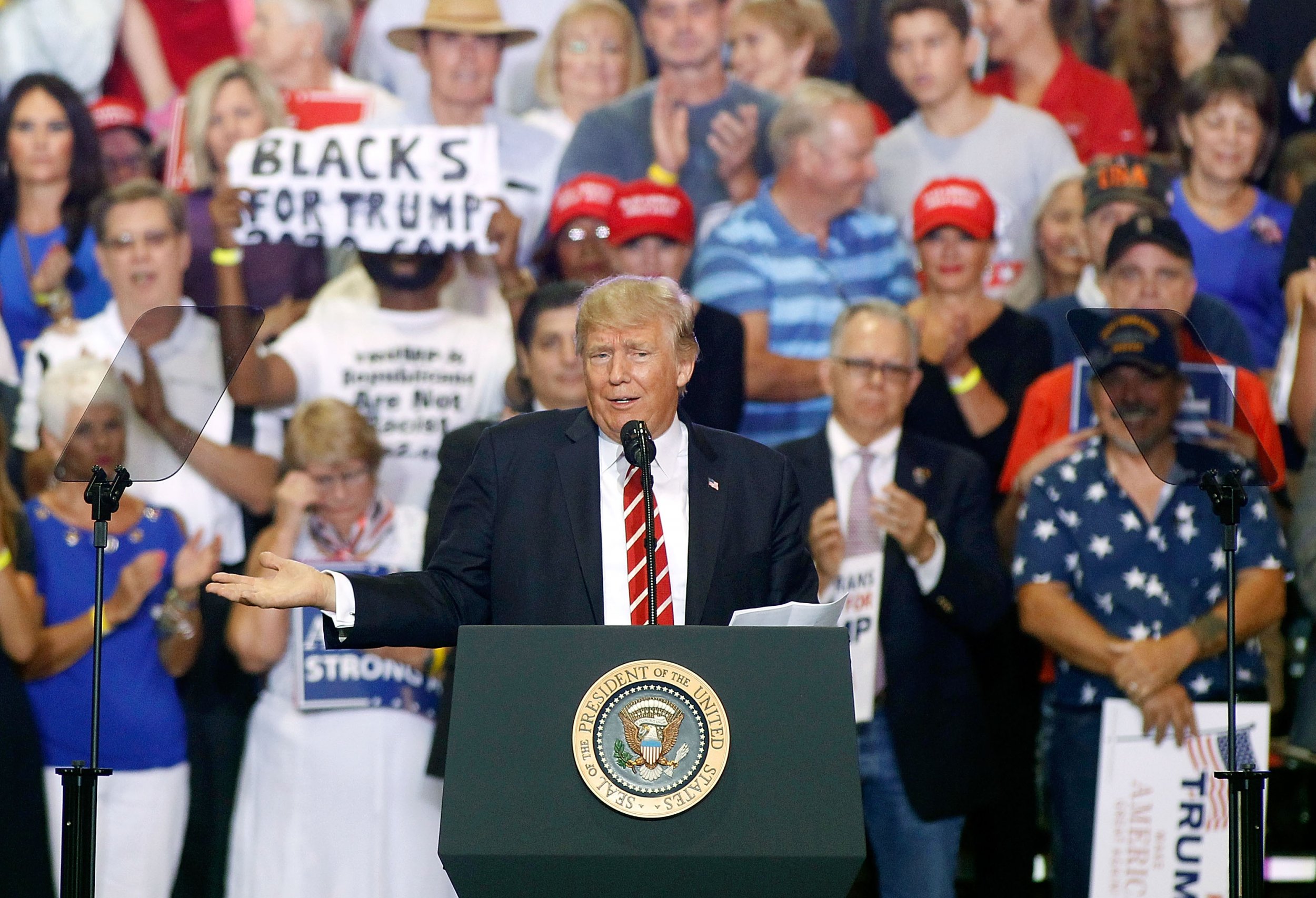 Donald Trump's travel ban is a "the first step" in improving the screening of people who enter the U.S., according to national security adviser H.R. McMaster.
Speaking in an interview with ABC's This Week on Sunday, McMaster said people who could not be adequately screened should not enter the U.S.
"Well if you can't screen people effectively to know who's coming into your country, then you shouldn't allow people from that country to travel," McMaster told This Week.
"So what the travel ban is is a first step, a first step in better screening, a first step in better sharing of information," he added.
Trump's travel ban has proved controversial since its attempted introduction, with widespread protests following the president's executive order. After a federal appeals court blocked his initial travel ban in February, Trump released a new travel ban in March, which was blocked once again.
The travel ban was eventually partially permitted to go into effect by the Supreme Court in June, and is due for oral arguments in October.
Currently, the ban prevents citizens from six Muslim-majority nations from entering the U.S. unless they have a "bona fide relationship" with a family member in the country.
McMaster also refused to rule out the administration considering a new travel ban, explaining to ABC that the administration will assess the best way to protect people in the U.S.
"This is something we're looking at, is how to protect the American people better. How to ensure that we know who these people are who are moving," the national security adviser explained.
Discussing the temporary stay issued to the ban's restrictions by the Supreme Court last week, effectively permitting the travel ban to continue largely in its entirety.
"Well, as I've said, what he's meaning to communicate is that we look at these organizations everyday. We try to map these organizations everyday," he added.