What's Next for the MCU After 'Spider-Man: No Way Home'?
Spider-Man: No Way Home is a film that spends much of its time looking backward, mostly to the eight previous movies starring Peter Parker (and, if we are honest, to Into the Spider-Verse as well. A lot.)
The film, however, does feature some hints at where the Marvel Cinematic Universe (MCU) could be going next. Some of these clues are obvious (and contained in the post-credit scenes), but there are also a number of smaller set-ups for movies and shows in No Way Home.
We know the release schedule for Marvel projects post-Spider-Man 3, which tells us exactly what to expect from the company in the coming months and years.
Obviously, we can't talk about what the movie suggests about the future of Marvel without saying something about what happens in the film, so spoilers ahead.
What Spider-Man: No Way Home Hints About the Future of the MCU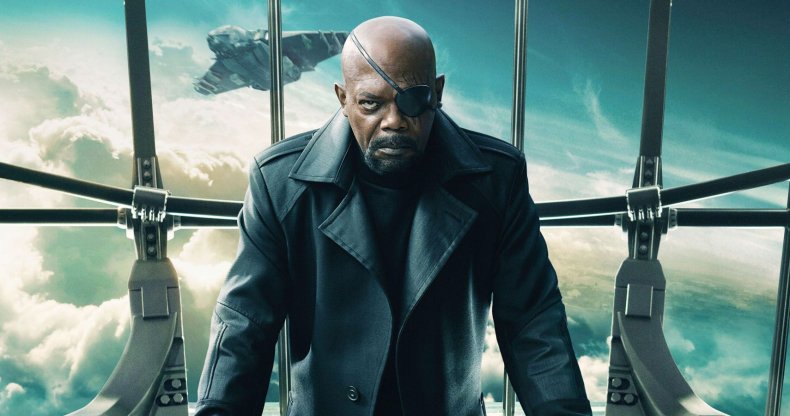 Nick Fury Is Off-World (and About to Get a TV Show)
Fairly early in the film, Peter Parker (played by Tom Holland), MJ (Zendaya) and Ned Leeds (Jacob Batalon) all get apprehended and interrogated by the authorities. In trying to get out of it, Peter tries to get Nick Fury (Samuel L. Jackson) to vouch for him.
Sadly for him, Peter is told that Fury has been "off-world" for the past year.
What is Nick Fury doing in space? You are about to find out. This moment is setting up Secret Invasion, the new Disney+ series starring Jackson alongside Ben Mendelsohn as Talos, the Skrull introduced in Captain Marvel, and Cobie Smulders as Maria Hill.
Of course, we have had a hint before that Fury is in space. We saw him on a Skrull ship in the post-credits scene of Spider-Man: Far From Home. However, this seems to confirm that the upcoming six-part Disney+ show (coming in 2022) will begin in space before coming to earth. Per the Disney investors call in 2020, the show will see him fighting a mass Skrull invasion of Earth, perhaps led by One Night in Miami's Kingsley Ben-Adir who has been named as the show's villain.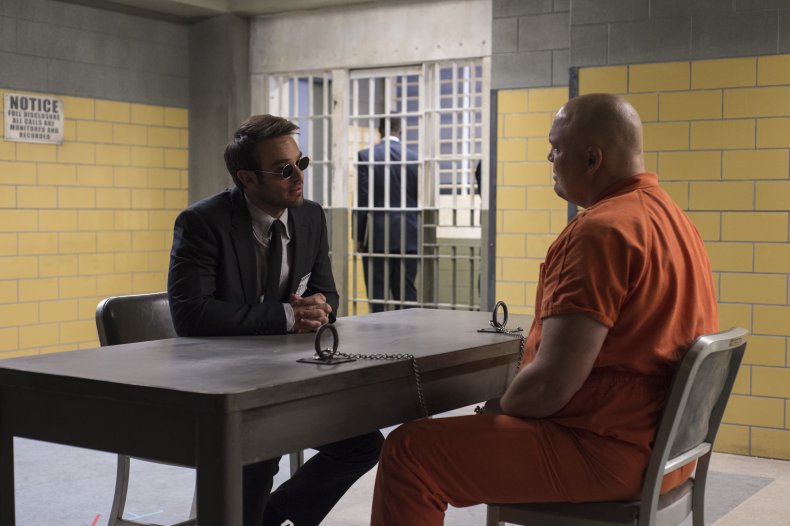 The Return of Daredevil
After years of speculation and fans' wishes, it seems that Marvel is ready to bring Daredevil into the MCU fold. In the film, Matt Murdock (Charlie Cox) is Peter's lawyer, with Cox making his return to the character after three years away.
This on its own could just be seen as a fun fan-service cameo, but over at Hawkeye another Daredevil character was revealed in Episode 5 – Wilson Fisk, aka Kingpin (aka Vincent D'Onofrio).
As Disney+ could have chosen any time in which to schedule Hawkeye, the fact that two Daredevil characters have made their return within days of each other (in the UK, No Way Home and Hawkeye Episode 5 came out on the same day) is no coincidence. Marvel is hinting that Daredevil is back.
But in what form? Marvel super-producer Kevin Feige said to CinemaBlend: "If you were to see Daredevil in upcoming things, Charlie Cox, yes, would be the actor playing Daredevil. Where we see that, how we see that, when we see that, remains to be seen."
With no Daredevil project announced yet, fan speculation is that the characters will return in the world of She-Hulk, coming to Disney+ soon. As that show's lead, Jennifer Walters (Tatiyana Maslany), also practises law, the two of them could be headed to a heated courtroom battle.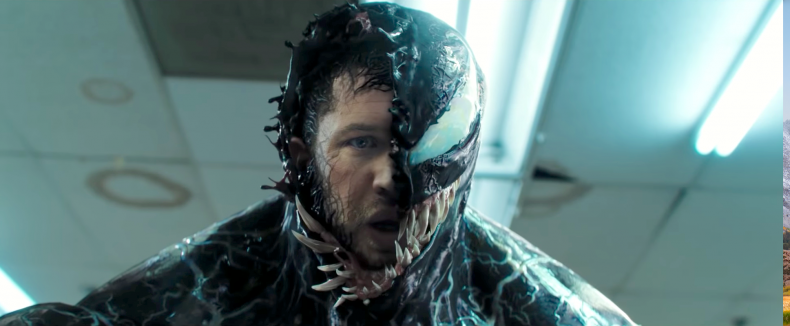 Spider-Man vs. Symbiote
Since the post-credit scene of Venom: Let There Be Carnage saw Eddie Brock (Tom Hardy) transported into the MCU, fans have been eagerly anticipating a face-off between Hardy and Holland.
This turned out to be a case of Marvel trolling its audience, with the No Way Home mid-credit sequence confirming that the whole thing was a big fake out. Turns out Brock spent his whole time in the MCU getting drunk and chatting to a bartender, before getting zapped back into his original universe.
Of course, he left something behind him. The final shot of the sequence zooms in on a blob of Symbiote on the bar. It looks like the MCU might be getting its own Venom and perhaps Carnage (Woody Harrelson).
Right now, however, the future of Spider-Man is unknown. Producer Amy Pascal hinted that the character was getting another trilogy of films, only to walk back those comments when asked about it by Variety on the red carpet.
If Holland's Spider-Man arc ended as the film does, then that would be a pretty good ending for the character. However, fans are sure to want to see how Peter copes fighting crime without any help from the Avengers Initiative, so don't be surprised if we see him again.
Doctor Strange in the Multiverse of Madness
Spider-Man: No Way Home is the rare MCU film that leads directly into the next movie in the franchise. This film saw Doctor Strange (Benedict Cumberbatch) break open the separation between universes, and the next film will see him deal with the consequences of that.
Doctor Strange in the Multiverse of Madness is coming on May 6, 2022, and viewers who stayed until the end of the credits got a first glimpse at a trailer-of-sorts for the film.
In this trailer, we see Strange face off against Karl Mordo (Chiwetel Ejiofor), who seems to want to take Strange's powers away – which is fair enough, as he did just break apart the entire fabric of multiple universes just to cast a spell.
However, judging by the trailer, it may be too late – things from other universes are already leaking though to the MCU, including another Doctor Strange.
Luckily, thanks to WandaVision, we know that there is a powerful witch who can help Strange – the Scarlet Witch (Elizabeth Olsen), who also appears in the trailer.
What Marvel Movies and Shows Are Coming Next?
At the time of writing (and barring any Omicron-related developments), the Marvel release schedule looks like this:
Doctor Strange in the Multiverse of Madness (movie) - May 6, 2022
Ms. Marvel (show) - summer 2022
Thor: Love and Thunder (movie) - July 8, 2022
Moon Knight (show) - 2022
Black Panther: Wakanda Forever (movie) - November 11, 2022
Secret Invasion (show) - 2022
The Marvels (aka Captain Marvel 2, movie) - February 17, 2023
Guardians of the Galaxy Vol. 3 (movie) - May 5, 2023
Ant-Man and the Wasp: Quantumania (movie) - July 28, 2023
Fantastic Four (movie) - TBA
Blade (movie) - TBA
Loki Season 2 - TBA
Armor Wars (show) - TBA
Ironheart (show) - TBA
Agatha: House of Harkness (show) - TBA
Echo (show) - TBA
Untitled Wakanda series - TBA
Spider-Man: No Way Home is in theaters now