Measles Outbreaks in Washington, Texas and Oregon Were Predicted by Scientists a Year Ago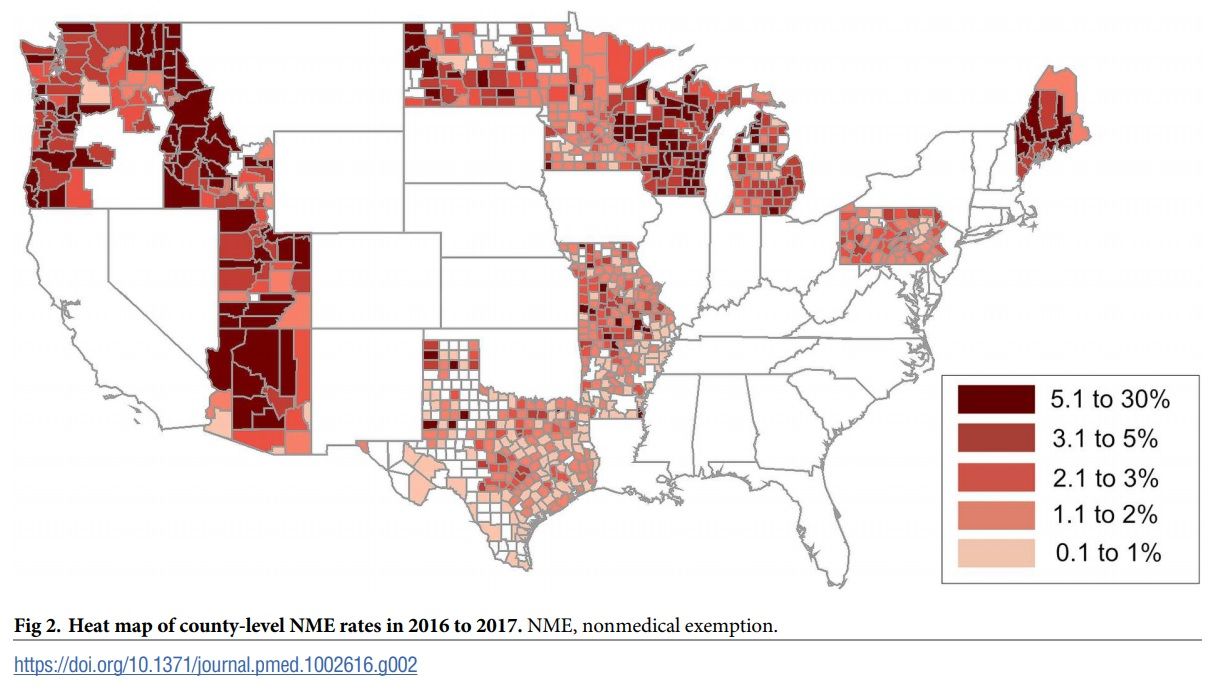 Outbreaks of measles have now been reported in 10 states across the U.S. In Clark County, Washington, officials say there have been 49 confirmed cases, 34 of which were in children aged 10 or under. In Harris County, Texas, three measles cases have been reported, including two boys under 2.
In a study published almost a year ago, scientists identified "anti-vaxx hot spots"—and the areas flagged include those where cases are now being reported.
One of the driving forces behind the current measles outbreak is falling vaccination rates, with parents failing to ensure their children have the two doses of the measles-mumps-rubella (MMR) vaccine, as recommended by the Centers for Disease Control and Prevention (CDC).
This group includes "anti-vaxxers," who erroneously believe vaccines are dangerous to their children, and parents who face barriers in obtaining the shots—in some states, it takes more time, effort and money to vaccinate their children than it does to get a nonmedical exemption. These NMEs, which are available in 18 states, are fairly easy to get. In Oregon, for example, all parents have to do is "watch an online education module and submit a certificate of completion."
In a study published in PLOS Medicine last June, researchers looked at the 18 states where NMEs are available. They were able to obtain vaccination data for 14 of these and found 12 where the anti-vaxx movement appears to be on the rise—particularly in the Pacific Northwest (Idaho, Oregon and Washington) and the Southwest (Arizona, Missouri, Oklahoma, Texas and Utah).
The researchers produced maps showing anti-vax hot spots, with a negative association between the NME rate and the number of children getting the MMR vaccine. "Our findings indicate that new foci of anti-vaccine activities are being established in major metropolitan areas, rendering select cities vulnerable for vaccination-preventable diseases," they wrote.
When comparing the findings of the study with the current outbreaks—first reported by Popular Science—there appears to be a closely matched pattern, with measles cases being reported in the hot spots identified by the researchers.
Since the start of the year, the states that have reported measles cases to the CDC are California, Colorado, Connecticut, Georgia, Illinois, New Jersey, New York, Oregon, Texas and Washington.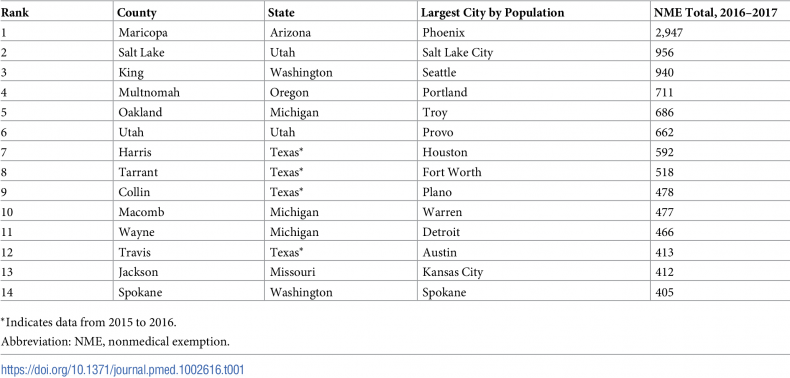 In the mid-1990s, an estimated 500,000 children were still dying from measles every year. As the MMR vaccine became increasingly accessible, these rates plummeted. By 2000, the disease had largely disappeared from the U.S. But in 2014 there were 667 cases—the highest number of reported cases for two decades. And 2019 looks—at the moment—set to break that record.
William Moss, a specialist in epidemiology and immunology at the Johns Hopkins Bloomberg School of Public Health, told Newsweek that this year could be the worst for measles cases since 1989. "[This forecast] points to the fact that we are losing ground to this disease that once killed millions of children each year," he said.