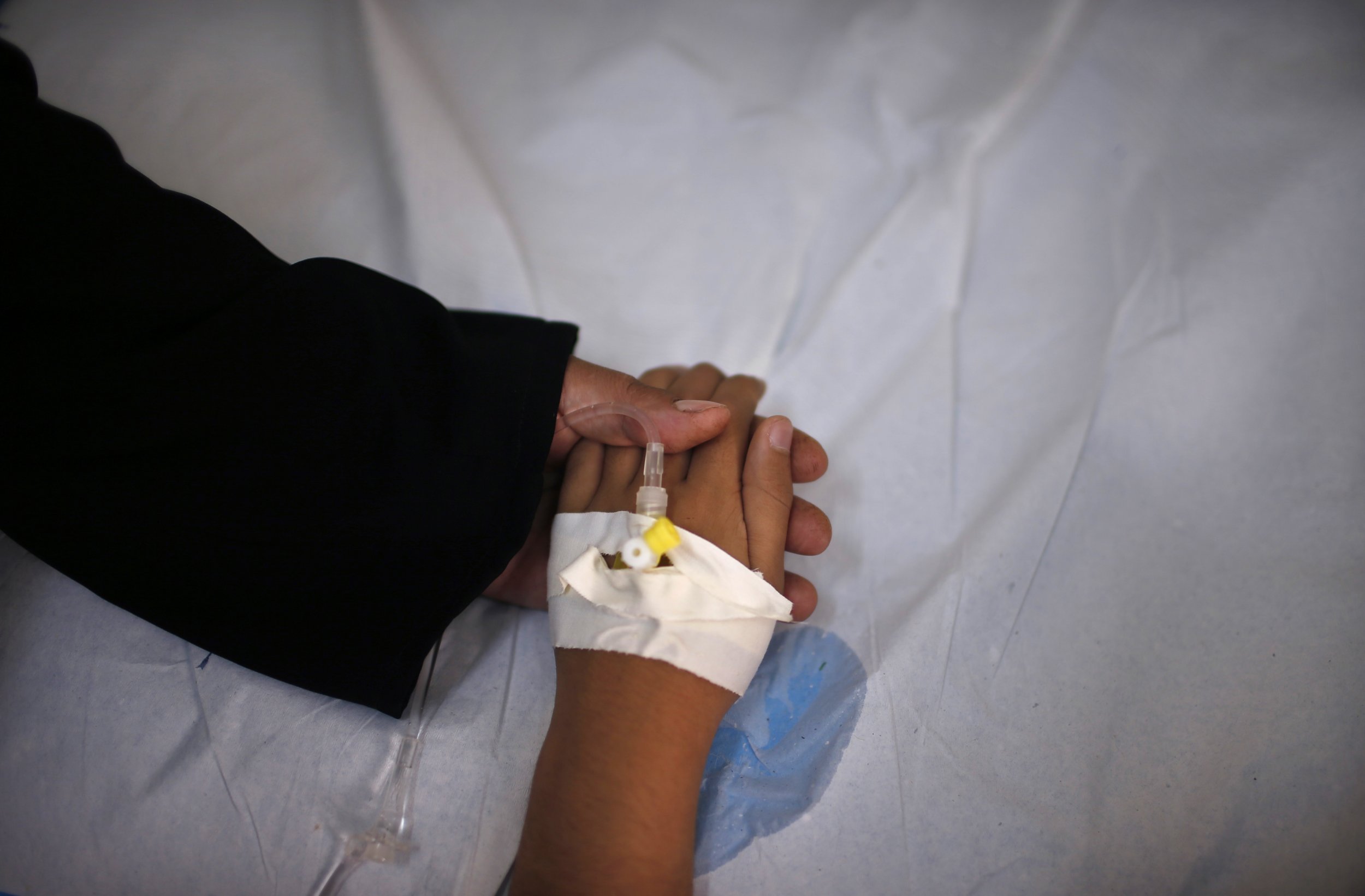 Updated | A woman in Dallas was arrested earlier in December for injuring her son, according to local news outlets, because she claimed he had a milk allergy and cancer and needed a lung transplant. In total, the child's made-up medical conditions required 13 surgeries and over 300 trips to see doctors.
The child's father, Ryan Crawford, told CBS News on Friday that he believed Bowen-Wright may have killed the child one day. Crawford also told CBS News that his son now appears healthy. However, while the child was not ill, the woman, Kaylene Bowen-Wright, may be. The child's father, who was involved in a custody dispute with Bowen, believes she may have a mental illness known as Munchausen syndrome by proxy. On December 20, Crawford won custody of his son, according to the Star-Telegram.
The syndrome, which the Cleveland Clinic's website notes is also referred to as Factitious Disorder Imposed on Another, may be related to a person's own history of abuse or stress. However, no one knows what causes it or how many cases there really are; the best estimate indicates that about 1,000 cases of child abuse reported each year might be due to this syndrome.
The American Professional Society on the Abuse of Children is developing guidelines for the diagnosis and treatment of the disorder, according to their website. (The organization also uses yet another term for the illness, medical child abuse.) Those guidelines should be available next year; the American Academy of Pediatrics already has some guidelines for health care providers, too. (And there, again, is another term for the condition: "caregiver-fabricated illness.")
In general, according to the Cleveland Clinic, people with Munchausen's by proxy aren't doing it for a financial benefit—but some do seek it out. According to GoFraudMe, a website that tracks fraudulent crowdfunding campaigns, a woman in Texas made her child sick, then started a crowdfunding campaign. She was arrested in May.
Others have been accused of overstating real illnesses, too. A woman, also from Texas, misrepresented her son's actual medical condition—neurofibromatosis—by shaving his head and stating that he had terminal cancer. Her crowdfunding campaign raised about $41,000, according to GoFraudMe. According to the Star-Telegram, crowdfunding campaigns were also set up for the Dallas child.
The child in this case is one of the lucky ones—he's still alive. Munchausen by proxy can be fatal for the proxy. Rolling Stone rounded up at least five cases, including one of a New York child who died after his mother poisoned him with salt to make him seem ill. Another mother killed her child by contaminating hospital equipment.
Munchausen syndrome has even led to murder. A woman whose mother had been giving her seizure medications and keeping her in a wheelchair pled guilty to her mother's murder; the case was covered extensively on Buzzfeed. The woman, Gypsy Blancharde, didn't actually stab her mother, Dee Dee; her boyfriend allegedly did.
This story was updated to include comments Ryan Crawford made to CBS News and information about the outcome of the custody proceedings.