Medical Journal Retracts Study That Said Hydroxychloroquine Negatively Impacts Health of Coronavirus Patients
Prominent medical journal The Lancet formally retracted its hydroxychloroquine study on Thursday, after publishing findings on May 22 that said administering the drug to patients hospitalized with the novel coronavirus worsened their health conditions.
The study associated hydroxychloroquine with decreased survival and increased risk of heart arrhythmias in patients, leading the World Health Organization to temporarily suspend clinical trials and government officials in several countries to stop using it as a treatment method.
The journal retracted its study after an investigation by The Guardian raised concerns about the legitimacy of the data. The study was performed by the health care analytics company Surgisphere.
"Today, three of the authors of the paper, 'Hydroxychloroquine or chloroquine with or without a macrolide for treatment of COVID-19: a multinational registry analysis', have retracted their study," The Lancet said in a statement on Thursday. "They were unable to complete an independent audit of the data underpinning their analysis. As a result, they have concluded that they 'can no longer vouch for the veracity of the primary data sources.' The Lancet takes issues of scientific integrity extremely seriously, and there are many outstanding questions about Surgisphere and the data that were allegedly included in this study."
In a broader explanation of its motives for retraction, The Lancet said third-party peer reviewers were unable to evaluate the study's accuracy because Surgisphere declined to provide them complete access to data it claimed to have collected from almost 100,000 patients across the world.
"Our independent peer reviewers informed us that Surgisphere would not transfer the full dataset, client contracts and the full ISO audit report to their servers for analysis as such transfer would violate client agreements and confidentiality requirements," The Lancet wrote. "As such, our reviewers were not able to conduct an independent and private peer review and therefore notified us of their withdrawal from the peer-review process."
Newsweek reached out to The Lancet for additional comment on the retraction but did not receive a reply in time for publication.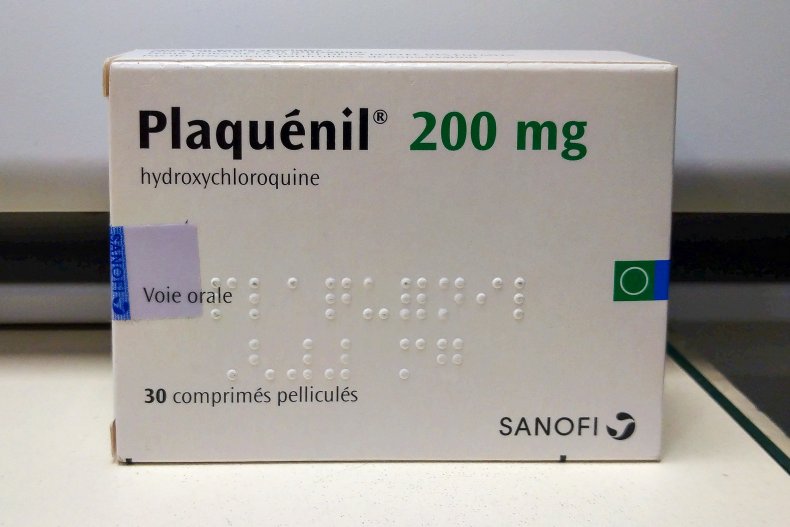 Medical experts and world leaders have debated whether hydroxychloroquine—an anti-malaria drug also used to treat immune system disorders like lupus and arthritis—is a safe and effective treatment for the novel coronavirus since March. While President Donald Trump has championed its efficacy throughout the pandemic, conclusive research about its potential impact on patients with the new respiratory syndrome did surface until recently.
The latest, published by The New England Journal of Medicine on Wednesday, said hydroxychloroquine was ineffective in preventing individuals exposed to someone infected with the virus from contracting it. The journal previously released a study on May 1 that analyzed the effects of angiotensin-converting enzyme (ACE) inhibitors and angiotensin-receptor blockers (ARBs) on COVID-19 patients. That study similarly relied on data from Surgisphere, and the journal published an "expression of concern" regarding its validity following The Guardian's report earlier this week.