Australia Wants to Be the World's Top Medical Marijuana Exporter, But Many Nationals Can't Get a Prescription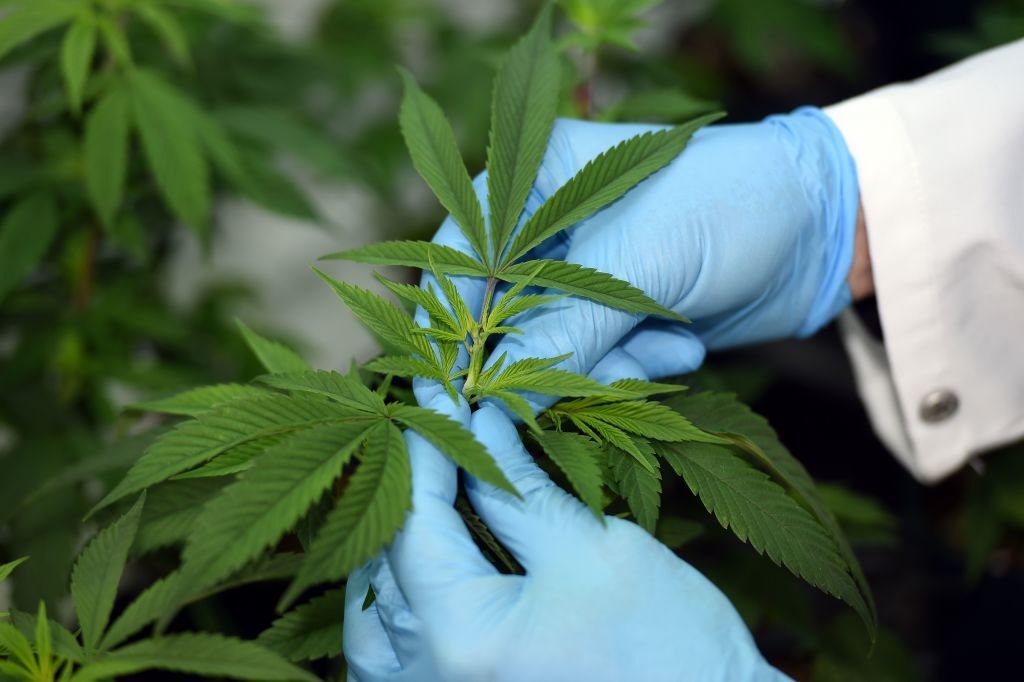 Many Australians are struggling to get access to legal medical cannabis, despite government leaders suggesting the country could become the largest exporter of the plant for medicinal use in the future.
Australia allows medical marijuana in certain cases, but the application procedure is long and tedious, according to national broadcaster ABC. Bastian Seidel, president of the Royal College of General Practitioners, told the TV channel that he is frustrated by the fact that so few patients are provided with the option to access medicinal pot. He also said few doctors are allowed to prescribe medicine derived from the plant.
"There are 38,000 GPs [general practitioners] in the country—only one of them is an authorized prescriber for medicinal cannabis," Seidel pointed out. "It is frustrating for us because medicinal cannabis might be an option of last resort for patients where we've tried absolutely everything in the book."
In January, Australia's Health Minister Greg Hunt said that he hopes his country can become the world's largest exporter of medical cannabis after the industry won approval to start shipping the product internationally.
"By helping the domestic manufacturers to expand, this, in turn, helps to ensure an ongoing supply of medicinal cannabis products here in Australia," Hunt said, The Guardian reported. Despite the minister's hopes, Australians are struggling to access the plant for medicinal purposes due to a complicated application process.
For Stephen Taylor, whose daughters Morgan, 21, and Ariel, 25, suffer from Crohn's, he found it easier to ignore the legal avenue all together in an effort to treat his sick children, according to the ABC. As a result, he was handed down a six-month good behavior bond without a recorded conviction after pleading guilty to cannabis cultivation. While he avoided jail time, his family's problems weren't over.
Taylor's daughter Morgan now has access to medicinal cannabis oil after spending time in and out of the hospital. However, this is due to the fact that she suffers from chronic pain, not because of her Crohn's disease. Ariel hasn't had the same luck, so both daughters are considering traveling to the U.S. for easier and more convenient access to medicinal marijuana.
"We've been thinking about me going to America for a while," Morgan told the TV channel, suggesting that it's easier to travel across the world than to obtain treatment at home.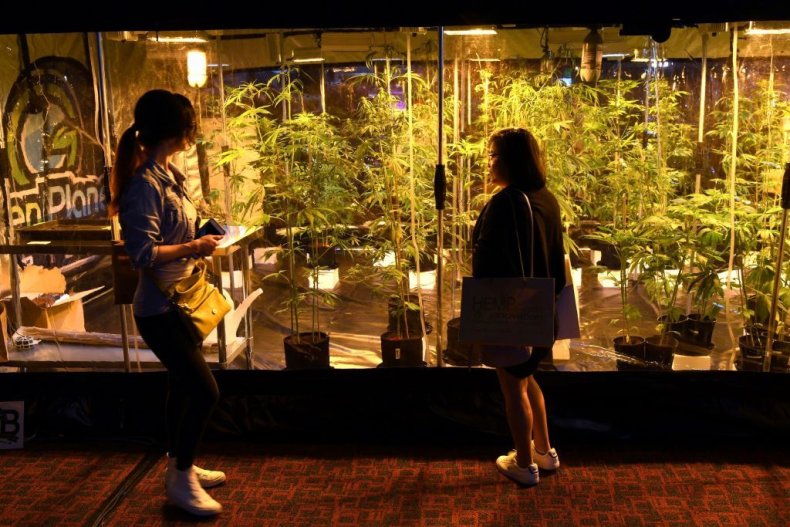 Until now, 30 U.S. states have legalized cannabis for medicinal purposes, with the most recent being Oklahoma last month. Nine other states have legalized the drug for recreational use. However, the drug remains completely illegal at the federal level.
President Donald Trump's Attorney General Jeff Sessions issued a memo in January suggesting that the Justice Department would take a tough stance toward the plant, regardless of an individual state's decision. However, bipartisan support for decriminalization and legalization has grown substantially.
Despite marijuana remaining illegal at the federal level in the U.S., some Australians apparently see traveling to the country as a potentially better option to receive treatment. In the two years since medicinal cannabis was legalized, 1,059 Australians out of more than 24 million have received approved treatment under the scheme, according to the ABC.
Hunt said at the time it is "understandable" that doctors seem reluctant to prescribe medical marijuana products, but he wanted to reassert that "there was now no real government barriers at all to accessing medicinal cannabis.... It is up to individual doctors—governments shouldn't interfere in the prescribing practices of individual doctors."
According to a recent study by the University of Sydney, 58 percent of doctors favored the prescription of medical cannabis, but the majority of them said they felt uninformed about its use and regulation.