What is 'Medicare for All'? Bernie Sanders Set to Unveil Health Care Bill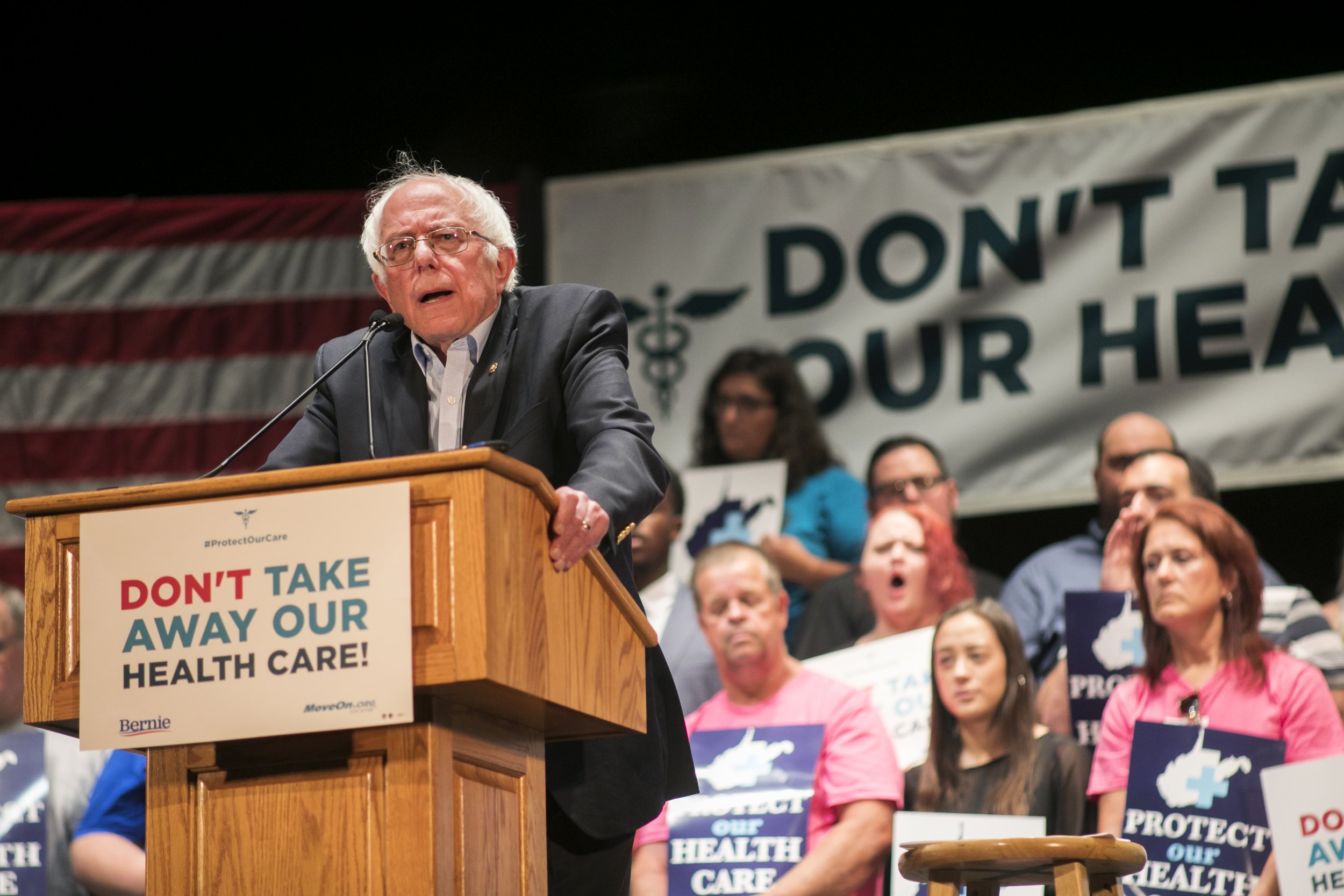 Throughout his insurgent campaign for the Democratic presidential nomination in 2016, one of Bernie Sanders's chief rallying points was to question why the United States is the "only major country on Earth not to guarantee health care to all people." Having taken the issue into the political mainstream, the independent senator from Vermont is turning his broad idea into something more concrete by rolling out a "Medicare for All" bill on the floor of the Senate on Wednesday.
Related: If Bernie Sanders wants to win 2020 election, he needs to control his supporters, Democrats say
Even Sanders has acknowledged that it's "obvious" the bill has no chance of passing with the Senate (and House) controlled by Republicans. But he has already succeeded in pushing the issue further into the spotlight and pressuring Democrats to jump on board. Support for the bill has become a practical litmus test for the party's 2020 presidential hopefuls.
After California Senator Kamala Harris signed last month, other potential 2020 candidates—Senators Cory Booker, Elizabeth Warren and Kirsten Gillibrand—were among those to take the number of bill co-sponsors to 11 as of Tuesday afternoon.
The simple tenant of the proposal is to put in place in the U.S. a single-payer system akin to that used in the U.K., France, Australia, Canada and others. These can differ from fully government-run national health services, as in the U.K., to France's public/private hybrid. Whatever route they take, though, they offer universal health care and no requirement to get insurance through an employer. In the U.S., the current Medicare safety net, which now covers only people over age 65, would apply to all Americans.
"Health care must be recognized as a right, not a privilege," Sanders argues. "Every man, woman and child in our country should be able to access the health care they need regardless of their income. The only long-term solution to America's health care crisis is a single-payer national health care program."
Sanders has said that the plan would in large part be paid for by a progressive tax system that would have the richest households paying more income, capital gains and estate taxes, among others. Existing health care expenditures would also go toward the plan. According to Sanders, his plan would save the American people and businesses $6 trillion over the next decade.
While there is widespread evidence to support the notion that a single-payer system is far more cost-effective than the current model in the United States, the exact savings under Sanders's plan remains a topic for much debate.
Still, although Republicans and even more moderate Democrats aren't rushing to sign onto a single-payer system anytime soon, polls have showed that Americans have already moved in that direction. A June 2017 Pew Research Center survey found that 60 percent of Americans said the federal government should be responsible for ensuring health care coverage for all Americans.
Update: An earlier version of this story misspelled the name of Kirsten Gillibrand. This has been corrected.