Medicare Users Can Now Get Free At-Home COVID Tests at Pharmacies
Americans on Medicare will be able to receive free COVID-19 tests at pharmacies under a Biden administration initiative announced Monday.
Medicare beneficiaries will be able to receive eight of the tests every calendar month at participating pharmacies and health care providers for the duration of the public health emergency, according to a Centers for Medicare & Medicaid Services (CMS) news release.
President Joe Biden has stressed the importance of reliable COVID-19 testing access in the U.S.'s response to the pandemic, even as cases have been on the decline since the peak of the Omicron variant wave. This is the first time that Medicare has paid for free over-the-counter self-administered tests for beneficiaries, according to the release.
"This is all part of our overall strategy to ramp up access to easy-to-use, at-home tests free of charge," Department of Health and Human Services (HHS) Secretary Xavier Becerra said in a statement.
Participating chains include CVS, Walgreens, Rite Aid, Kroger, Costco, Walmart and Hy-Vee Pharmacy. Users can also ask their local pharmacies whether they are participating in the initiative, or contact 1-800-MEDICARE to be directed to participating locations.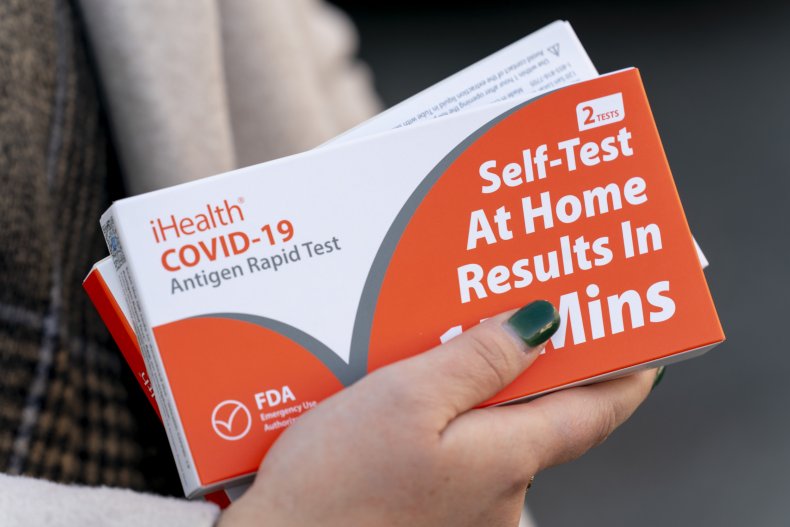 Pharmacies and health care providers that are interested in taking part in the program were instructed to seek more information on the CMS website.
Overall, more than 59 million Americans with Medicare Part B will have access to the free tests, the release said. This includes individuals who are enrolled in a Medicare Advantage plan.
"Testing remains a critical tool in mitigating the spread of COVID-19, and we are committed to making sure people with Medicare have the tools they need to stay safe and healthy," CMC Administrator Chiquita Brooks-LaSure said in a statement. "By launching this initiative, the Biden-Harris Administration continues to demonstrate that we are doing everything possible to make over-the-counter COVID-19 testing free and accessible for millions more Americans."
Beneficiaries with Medicare Part A are not eligible to receive the free tests at the pharmacies. Medicare also will not cover the over-the-counter tests when they are billed by those only enrolled in Medicare as a Durable Medical Equipment Prosthetics, Orthotics, & Supplies (DMEPOS) supplier or providers who administer over-the-counter tests to individuals during an inpatient stay.
The eight free monthly tests are in addition to the two sets of four free at-home COVID-19 tests that Americans can order online. The program went into effect Monday, giving beneficiaries the opportunity to start receiving the free tests immediately.
Newsweek reached out to the White House Press Office for comment.
Update 04/04/22, 5:20 p.m. ET: This story was updated with additional information.
Update 04/04/22, 4:50 p.m. ET: This story was updated with additional information and background.