Mediterranean Diet Linked to Preventing Depression
The much-lauded Mediterranean diet can add another string to its bow. According to a new study, it can protect against depression.
Scientists believe a diet rich in plant-based foods like vegetables, fruits, legumes, olive oil and nuts, as well as fish, could cut a person's risk of developing the depressive disorder.
Such foods contain high levels of vitamins, minerals and polyphenols (macronutrients found in some plants) as well as fiber, and therefore have anti-inflammatory powers, according to the authors of the study, which was published in the journal Molecular Psychiatry. By default, a Mediterranean diet is also void of foods that can trigger systemic inflammation in the body, which has in the past been associated with depression.
According to the World Health Organization, more than 300 million people are currently living with depression worldwide, a figure that leaped by 18 percent between 2005 and 2015.
Depression is characterized by feeling sad, losing interest in otherwise enjoyable activities and struggling to complete daily tasks, lasting for at least two weeks. Peolpe with depression can also feel lethargic, experience a change in their appetite and sleeping habits, and feel worthless, guilty and hopeless, which can lead to suicidal thoughts.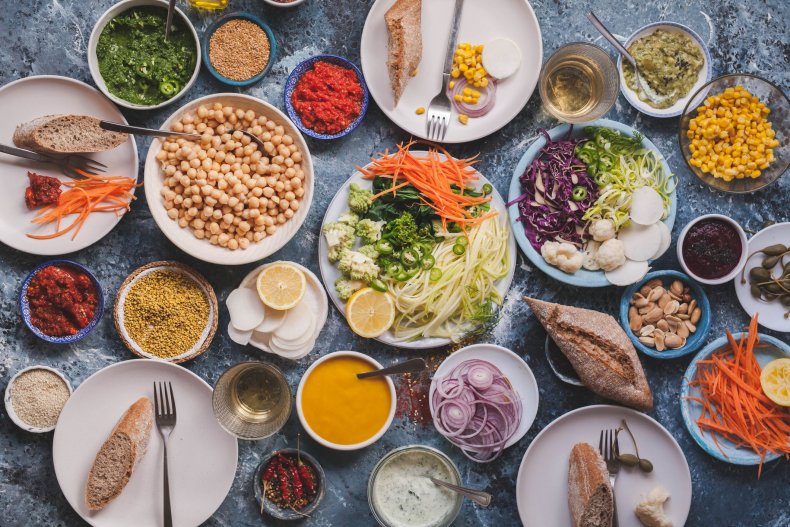 Read more: Coconut oil is 'pure poison,' says Harvard professor
Yet, despite its prevalence, the disorder is little-understood and treatment (which can include therapy and medication) is only effective in one in three cases, the authors noted.
The researchers behind the study pored over 41 existing studies completed in the past eight years to arrive at their conclusion. Of the total, four investigated the Mediterranean diet and depression specifically, and included 36,556 adults. Of the participants who followed a Mediterranean diet, 33 percent were less likely to develop depression than those whose diets deviated most from the regime.
Camille Lassale, author of the study and research associate at the Institute of Epidemiology and Health at University College London, said the aggregated results from a swath of studies revealed "a clear pattern that following a healthier, plant-rich, anti-inflammatory diet can help in the prevention of depression."
"There is compelling evidence to show that there is a relationship between the quality of your diet and your mental health," she said.
"This relationship goes beyond the effect of diet on your body size or other aspects of health that can in turn affect your mood."
"There is also emerging evidence that shows that the relationship between the gut and brain plays a key role in mental health and that this axis is modulated by gastrointestinal bacteria, which can be modified by our diet," explained Lassale.
Tasnime Akbaraly, of the French National Institute of Health and Medical Research, Inserm and University College London, and co-author of the study, said it supported the idea of dietary counseling being part of doctor office visits, including those for mental health.
"This is of importance at a patient's level but also at a public health level, especiially in a context where poor diet is now recognized to be the leading cause of early death across middle and high-income countries and at the same time mental disorders as the leading cause of disability," she said.
But not all experts are convinced. Naveed Sattar, a professor of metabolic medicine at the University of Glasgow, told BBC News that the results should be approached with a "dose of caution."
"While eating healthier is good for many reasons, we need more evidence before we can say plant-rich diets can improve mental health," he said.
Aisling Pigott, a qualified dietitian and spokesperson for the British Dietetic Association who was not involved in the study, told Newsweek: "The problem is chicken and egg. Does a good diet lead to better mental health or does being in a positive place allow you to choose healthier options. This review doesn't really address the difference but highlights a link."
"More research is needed to evaluate how specific parts of the diet can support mental health management, but it further supports the importance of looking after yourself and your health," Pigott said.
The average person is advised to eat regularly and consume lots of fresh fruit and vegetables.
"Within reason, lots of fruit, veg and less processed meats will help mental and physical health," she said.
This is the latest in a long line of papers touting the benefits of the diet traditionally followed by the inhabitants of the Mediterranean basin.
Earlier this year, a study published in the journal Geriatrics & Gerontology International suggested it could improve sleep quality.
And a poster presented at the European Society of Cardiology Conference, which has not yet been peer-reviewed, suggested the diet could slash the risk of developing erectile dysfunction by 40 percent.
This article has been updated with comment from Aisling Pigott.