Meg Whitman's Housekeeper Scandal: It's the Cover-Up, Not the Sin, That Matters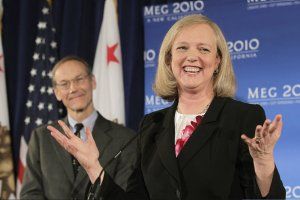 It's a rule even political veterans sometimes forget, but that rookie candidate Meg Whitman may be about to learn a hard lesson on: damaging revelations are much less damaging than a bungled response.
It doesn't get much more California than this story: a former Silicon Valley CEO running for governor is in hot water over allegations involving an illegal immigrant brought forward by a Hollywood lawyer. Whitman, the Republican candidate, is struggling to answer allegations that lawyer to the B-list stars Gloria Allred leveled against her on Thursday. Allred represents Nicandra Diaz Santillan, an illegal immigrant who worked as a housekeeper for Whitman and her husband, Griff Harsh; Diaz was fired after confessing that she didn't have papers, but she now alleges that a letter from the Social Security Administration in 2003 should have tipped Whitman off. In essence, she's accusing Whitman of knowingly employing an illegal immigrant.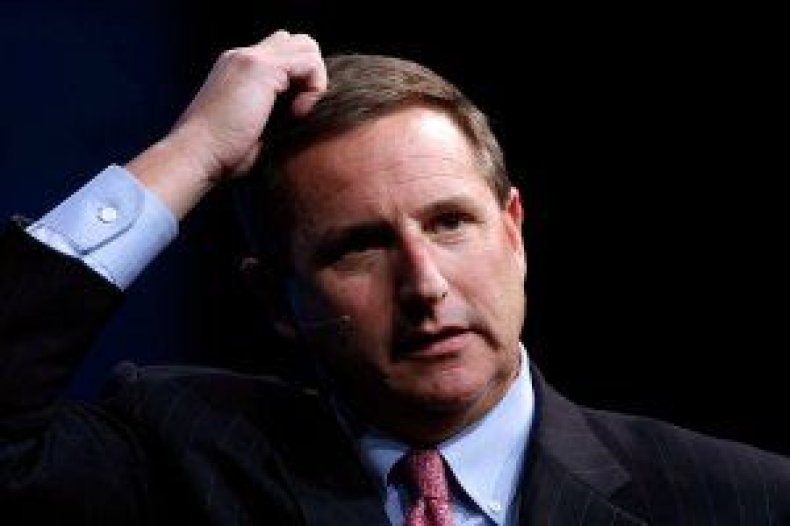 It's fair to say that there was some initial skepticism about the allegations. Allred's clients aren't always the most reliable or admirable ones—for example, alleged Tiger Woods mistress Rachel Uchitel. As conservative journalists have been quick to point out, Allred is a friend of Jerry Brown, Whitman's opponent.
But as Whitman's response has evolved, it's looking like a more serious issue for her campaign. The AP says the gubernatorial race has been "upended." She initially rejected the claims entirely, saying she had no idea Santillan was illegal and denying she or her husband had received the SSA letter. She even offered to take a polygraph—although MSNBC's First Read team points out that "a month out before an election, it is never a good thing for a candidate to declare he/she would be willing to take a lie detector test." Maybe it's a good thing she didn't take a test, because Allred then produced a copy of the letter with a note on it that she said was from Griff Harsh. By Friday morning, Whitman was conceding that the writing was indeed probably Harsh's.
The problem here isn't likely to be the immigration issue itself. As my colleague Ben Adler wrote about Connecticut gubernatorial candidate Richard Blumenthal back in May, "everything is OK, just don't lie about it." Whitman's swiftly changing story raises questions about her credibility; seldom is a candidate forced to backtrack quite so quickly.
It doesn't appear that Whitman has a personal legal problem, according to experts contacted by the San Francisco Chronicle. And just employing an illegal immigrant might not be fatal, either. It's been some time since Clinton nominees Kimba Wood and Zoe Baird were forced to withdraw over revelations that they had employed illegal immigrants, and immigration alone doesn't seem to sway a huge number of voters (see, for example, Tom Tancredo's abortive presidential run). On the other hand, immigration has been a heated issue in the last few months; polls show mixed reaction among California voters to Arizona's strict new immigration law (Whitman has opposed that law).
But Whitman does have a hypocrisy problem: not only has she campaigned in favor of a tough immigration policy, but she has explicitly argued that employers need to be held accountable if illegal immigration is to be stopped.
And the timing is very bad. Brown, a longtime figure in California politics, struggled to find his footing in the race and appeared to not be taking Whitman seriously enough; poll averages show him leading a very tight—and volatile—race. But he's now getting geared up and finding some momentum. My colleague Mickey Kaus deemed him the winner of a Tuesday-night debate. Whitman's stumbles put some wind at his back going into a debate Saturday, where the Santillan allegations are sure to be a major issue. Even worse for Whitman? The debate is sponsored by Spanish-language network Univision, meaning it should reach a sizable Hispanic audience.