Mega Millions Drawing Odds: How to Increase Chances at $1 Billion Jackpot
As the Mega Millions jackpot increased to over $1 billion this week, many have wondered if there are any tips to picking specific numbers to help their chances of winning.
According to the Mega Millions website, the jackpot is now listed at $1.02 billion, after nobody won Tuesday's drawing which ended with the numbers 7, 29, 60, 63 and 66, with the Mega Millions ball came in at 15. The odds of matching all six numbers and winning the Mega Millions jackpot is listed at one in 302,575,350.
"For the third time in the 20-year history of Mega Millions, the jackpot has surpassed the magical $1 billion mark," the Mega Millions said in a press release on Wednesday. "Friday's prize, as currently estimated, is just shy of the $1.050 billion jackpot won in Michigan on January 22, 2021. The Mega Millions record jackpot is $1.537 billion, won in South Carolina on October 23, 2018; that prize remains the world's largest lottery prize ever won on a single ticket."
While many lottery players chose their tickets based on favorite numbers or special dates in their lives, some websites have been keeping track of numbers most likely to show up.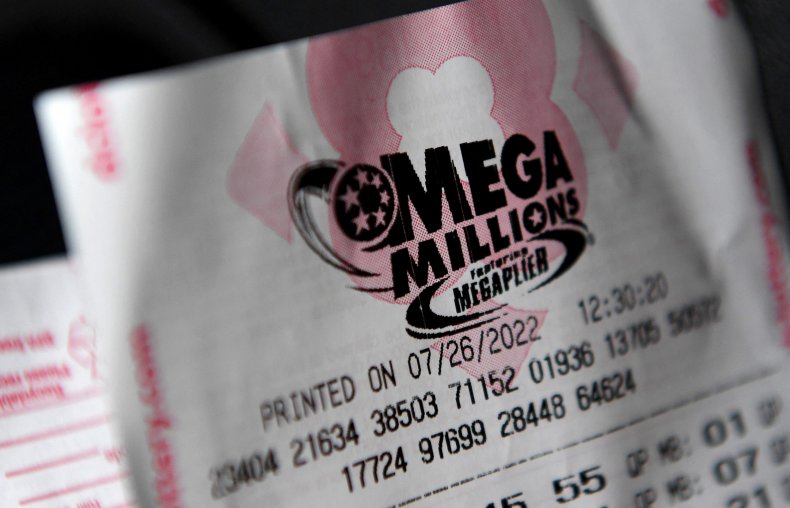 The website USA Mega has been tracking winning Mega Millions numbers since 2017, and while there is no surefire way of picking winning numbers, statistics could possibly help. According to USA Mega, among the first five numbers, the most common number drawn since 2017 is 17, as it has been drawn 48 times and has appeared in 1.94 percent of draws. Following behind 17 is 10, 14 and 31, as they have all been drawn 47 times since 2017. The data shows that numbers 4 and 7 have been drawn 44 times and numbers 8 and 11 have been drawn 43 times.
When looking at the Mega Million ball, data from USA Mega shows that 22 has been the most common number drawn since 2017, as it has appeared as the final number in 5.66 percent of drawings. The second most likely Mega ball number is 11 as it has been drawn 26 times since 2017. The full list of Mega Millions numbers and Mega balls can be found at the USA Mega site here.
While the statistics show which numbers are likely to be drawn, Todd Northrop, the owner of USA Mega told Newsweek, "Because the lottery is truly random, there is no particular combination that has a better chance of winning than any other."
"So, when choosing your numbers we recommend you choose what would be considered 'unusual' numbers to play, so that if you do happen to win, there is a smaller chance that you'll have to share the jackpot with other winning tickets with the same numbers," Northrop said. "Our bottom-line advice is to choose numbers you think most people would not play so that if you do happen to win, your chances of keeping that big jackpot all to yourself are much better."
Another way to increase chances of winning is to purchase more lottery tickets. While speaking with WWLP news in Massachusetts, Springfield College professor of mathematics and computer science Andrew Perry said "If you buy 100 tickets, for example, then your odds are about one in 3 million instead of 1 in 300 million."
Many lottery players may believe that picking the same numbers every time they play will increase their chances, however, according to a lottery expert, this is not the case.
"Each draw is a unique event. Which means what happened last draw has zero effect on this draw. If ball 10 came out last time, mathematically, that doesn't make it any more or less likely to appear next time," lottery expert, Lottery Guy wrote in a blog post. "So in pure math terms if you play the same numbers all the time, or change them every week—it makes no difference at all. Because mathematically each set of numbers always has exactly the same chance of being drawn. And each draw is a single unique event. Simple as that."
The next Mega Millions drawing is set to take place on Friday, July 29 at 11 p.m. ET. Tickets to play the Mega Millions cost $2 per play.