Mega Millions Lottery: Expert Advice for Players and Potential Winners
With the Mega Millions jackpot over $1 billion, Americans across the country are snatching up tickets in hopes of attaining instant wealth. However, anyone lucky enough to have the winning numbers should be aware of some very important pitfalls.
"Research shows that approximately 70 percent of lottery winners spend down their assets—their lottery winnings—and one-third of them even declare bankruptcy," said Emily Irwin, managing director of advice and planning at Wells Fargo Wealth & Investment Management.
Irwin spoke with Newsweek about important considerations for anyone playing the lottery to keep in mind, as well as tips for winners to help prevent them from falling into one of the negative percentages mentioned above.
After Tuesday's Mega Millions drawing didn't produce a winner, the jackpot for the game is now at $1.1 billion for Friday's 11 p.m. ET drawing. This represents the third largest Mega Millions jackpot in history, with an estimated cash payout of $602.5 million. Should you find yourself the winner of the big prize, Irwin stressed the importance of keeping a cool head.
Along with safeguarding your ticket, one of the first things you should do "is actually take a pause and do nothing, because there is going to be a lot of chaos that follows if you hold that winning ticket," Irwin said. "And so you want to take this time, which is the quiet period, to really be thoughtful about assembling your team, because your team is going to be able to guide you to make the best financial decisions for you and your family."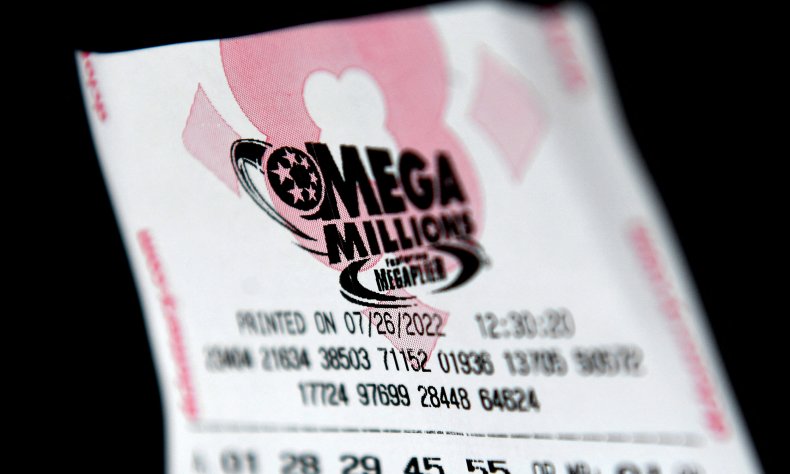 Irwin said any new lottery winner should put together a team that consists of professionals, such as an accountant, an attorney, a financial adviser, an insurance specialist and maybe "someone who may be skilled in philanthropic giving." This team will help guide a lottery winner on how spending and saving can align with personal goals.
Irwin also said that while some states require press conferences or public announcements for winners, other areas allow anonymity. Remaining anonymous is strongly encouraged, Irwin said.
"This can minimize or even eliminate scammers or people who kind of lurk waiting to prey on people who win lotteries," she said. "You get to control the message. This is not the time to take a picture of you and your winning ticket and post it on social media."
Irwin also emphasized that recent winners should avoid the temptation to immediately splurge on luxury cars or upgrade to a mega-mansion. She said it's "really critical" to wait "30, 60 or 90 days until those dollars hit your account" before making big financial moves. She stressed there are "psychological components that you really need to grow into as you move into this newfound wealth," including the pressure of likely becoming the richest person not only in your immediate family but also among your extended relatives.
Those playing the lottery should have a concept of what they would do should they win, especially with the first major decision: whether to claim their winnings in a lump-sum amount or annual payments. Irwin said most people opt for lump sums.
"One of the reasons is the ability to control the risk of the investments and how you're going to actually allocate those dollars, as opposed to having the state lottery divvied out to you over an annual basis over the next 29 years," she said.
"However, the big caveat is, if you know that you have money burning a hole in your pocket and you have tendencies to spend whatever is in your bank account, then you might actually consider taking that annuity," she said. Annual payments provide the security of knowing there will be money coming in for decades, she added.
Another important fact for lottery players to remember is that if they win, they "definitely are going to have a tax bill owed to Uncle Sam," Irwin said. "Initially, that tax bill will be automatically withheld at 24 percent. However, this is going to be taxed at the highest tax rate."
She said "incorporating charitable planning into your plan" can lessen the tax bill, but not doing so will place winners in the highest federal tax bracket.
"But that's just Uncle Sam. The state also wants to get a bite at the apple," Irwin added. Although some states don't tax lottery prizes, most do.
For those who may suddenly find themselves rich from a lottery prize, Irwin said, it's important to set up an emergency fund. "Typically, as your lifestyle expenses go up, any sort of emergency becomes much more expensive."
One other helpful tip for winners is starting a retirement account, such as an IRA or a 529 investment plan that can be used for higher-education savings, Irwin said.
"Finally, you want to think about what type of funding do you need for your lifestyle. Do you want to be a little bit more aggressive and invest in entities or different securities that maybe don't pay a huge dividend but are more growth-oriented? Or, by contrast, do you want to be a little bit more conservative and think about dividends?" she said.
No matter what, though, make "sure you work with a team on an annual basis to really rebalance" your finances as you embark on a very different future.