When Is Megan Fox's Boohoo Collection Out and What Items Are in the Range?
Actress Megan Fox has announced she is collaborating with Boohoo for a fashion line.
It's the first time the star, 35, has worked with a fashion brand to design her own collection.
The range includes items inspired by her rockstar-girlfriend aesthetic and one piece even drew inspiration from her boyfriend and "twin flame", Machine Gun Kelly.
This is everything we know about it so far.
What Inspired the Collection?
Fox was helped through the design process by her stylist, Maeve Reilly, who has dressed he in some of her recent showstopping looks including her debut at the Met Gala and the naked dress she wore to the MTV VMAs.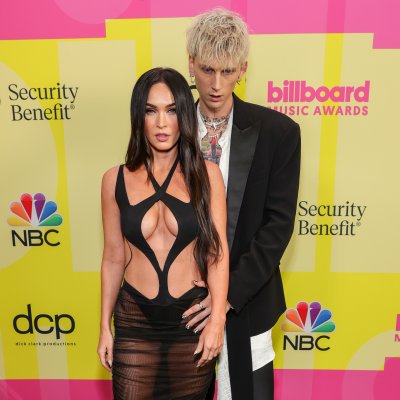 Boohoo shared ideas with her and she said they felt they naturally fitted in with the looks she and Reilly were creating, but at a more affordable price.
Reilly herself has recently created her own collection with Nasty Gal, which is also owned by the Boohoo Group.
One of her favorite items in the collection is a varsity jacket with "Ohio" written across the chest.
"My favorite item is going to be the Ohio jacket. Inspired by the hometown of my beloved [boyfriend Machine Gun Kelly]," she told People.
"Beyond that, I actually really liked the look I was wearing with that. It's a leather high-waisted trouser and a halter crop.
"I like those pieces separately on their own, and then also with the jacket. That's probably my favorite look."
Sharing a photo of her wearing the Ohio jacket on Instagram, she joked in the caption: "7 days until my collection with @boohoo drops...including this universally relatable letterman jacket. Because there's tons of other reasons to love Ohio even if your boyfriend is not the People's Mayor of Cleveland."
She described her personal style as going through a "giving zero f***s phase."
"That's probably where we're at right now. I don't think I can top that description."
What Items Are in the Collection?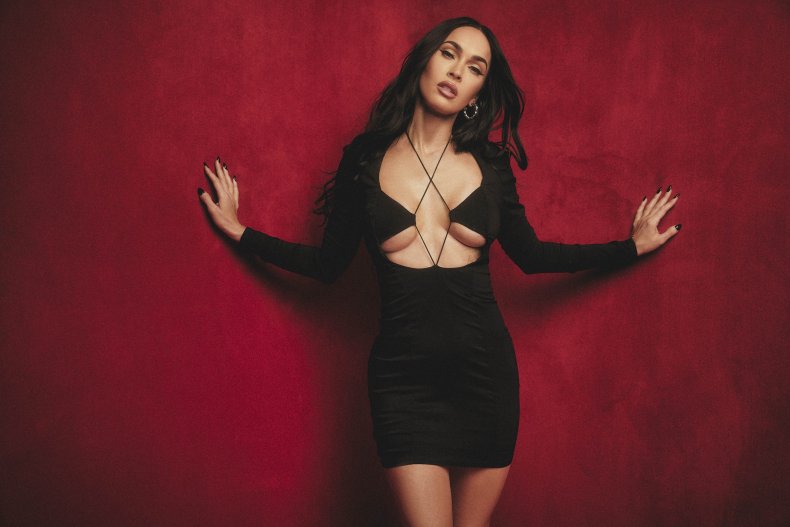 In Focus
Megan Fox's collection with Boohoo includes "bold, interchangeable day/night pieces" like this cutout bodycon dress
Launch Slideshow

5 PHOTOS
The new line has over 40 styles to shop and are available in sizes 2 to 24. Prices will range from $12 to $120.
In a press release, Boohoo promises to deliver "bold, interchangeable day/night pieces" that will help you "feel confident and sexy throughout Fall."
Some pieces in the collection include blazers with big shoulder padding, thigh high boots, co-ords, and cut out bodycon dresses.
When Does the Collection Launch?
Shoppers will be able to get their hands on Fox's collection on October 19.
In a press release, Fox said: "I am so excited to announce my first-ever fashion collaboration with Boohoo!
"I feel like I've really come into my own over the past few years, especially when it comes to my personal style and this collection reflects exactly that."
"I've always wanted to have my own collection and Boohoo really gave Maeve and I the freedom to express ourselves."