Meghan McCain Says Capitol Rioters Should Be Sent to Guantánamo Bay
Megan McCain has a few ideas on how the U.S. government should handle the rioters who stormed the Capitol in Washington, D.C. The View co-host suggested people found guilty of insurrection and storming the nation's capital should be treated in the same manner as those responsible for the 9/11 attacks.
"I just think we need to treat the domestic terrorists the way we do actual terrorists. I think we need to consider all the possibilities. I'm not against sending these people to Gitmo, That may sound extreme. These are domestic terrorists who attacked our own republic. They should be treated the same way we treat Al-Qaeda," McCain said during Monday's show.
McCain shared similar sentiments before the show, writing on Twitter that the "MAGA terrorists should be prosecuted like any other terrorists who have attacked our homeland and be given the same severity of consequences."
She added: "They should also be tried for treason. No mercy."
So far, more than 120 individuals have been arrested in connection to the pro–President Donald Trump riot that occurred at the Capitol on January 6. According to Associated Press, the U.S. Attorney's office for D.C. filed 17 federal court cases against alleged agitators, while 40 more cases were filed in the Supreme Court. More are expected to come as more arrests are made.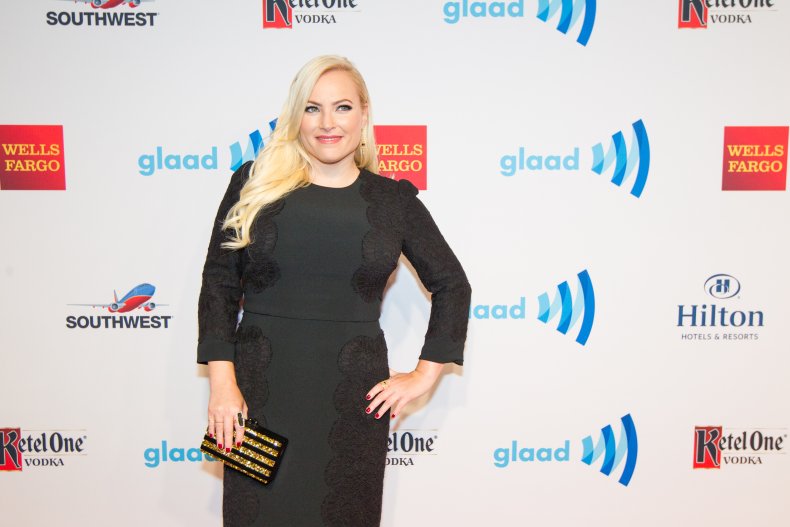 McCain also had strong thoughts about how Trump should be handled following the riots, of which he has been accused of encouraging his followers of inciting insurrection against the U.S.
"They have to send a direct message, Republicans and Democrats, that this cannot stand and there have to be ramifications for what happened. This is one of the worst domestic terror attacks in our history," McCain said. "If we let this stand and we don't have 100% for impeachment [or] the 25th Amendment—anything and everything to get him out now—the existential threat of violence is still here."
Meanwhile, House Democrats officially introduced an impeachment resolution against Trump for "incitement of insurrection" on Monday, according to The New York Times. House Republicans have already blocked the Democrats' resolution calling for Vice President Mike Pence to invoke the 25th Amendment, resulting in the House having to have an official vote on the matter of impeachment in the coming days.
"Whether impeachment can pass the United States Senate is not the issue," Maryland Representative Steny Hoyer said to press on Monday. "The issue is we have a president who most of us believe participated in encouraging an insurrection and attack on this building, and on democracy and trying to subvert the counting of the presidential ballot."