Royal Baby: Women Are Sharing Pictures of What They Looked Like Two Days After Giving Birth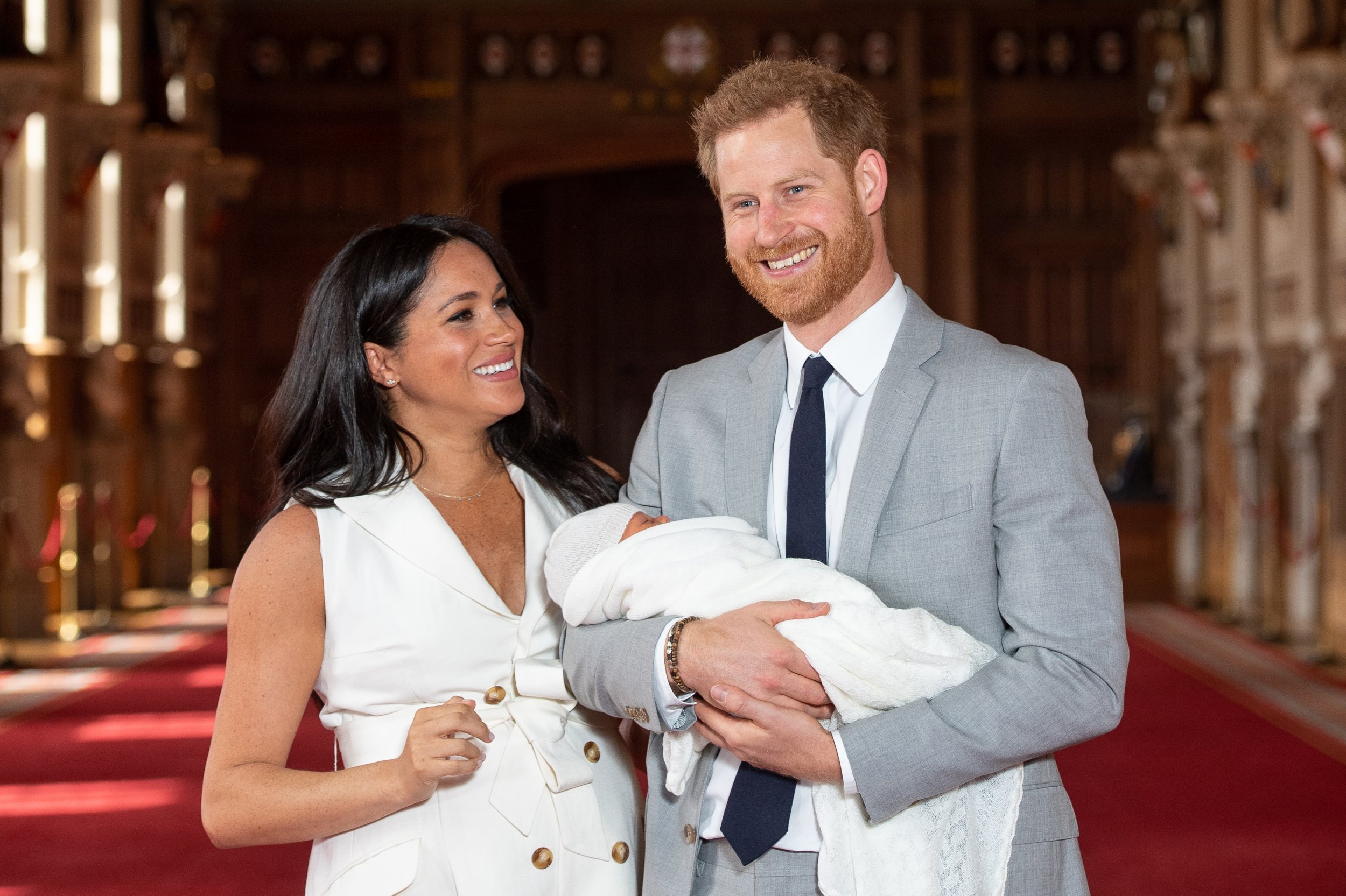 After Prince Harry and Meghan, Duchess of Sussex, presented their newborn baby to the world on Wednesday, social media users around the world decided to share their own early images of parenthood.
A number of mothers pointed out they didn't look quite as polished as Meghan two days after giving birth.
Blogger Amanda Bacon, who runs the website Bits O' Bacon, turned images of the royals and of her own family into a meme. She shared the picture on Instagram with the comment: "Solidarity to all my fellow diaper moms."
Instagram user Samantha Bleach posted pictures of her children as newborns with the words: "Needless to say neither of my pics are anywhere as glamorous as Harry & Megan's but the feelings—overwhelming love, shock and awe are all there."
User Natashareganx shared a picture of her own baby with a similar sentiment. "With all the media coverage over the royal baby, it's made me remember back to when Hunter was approximately 10 hours old, my very own little prince," she wrote. "Also, I probably could have done with a hair stylist and a [make-up artist] but sure look, we're roughing it out here."
Over on Twitter, user Simply Stacey shared snaps of her holding her two children at two days old. "Loved having a glimpse of new Royal baby Archie," she wrote alongside the images. "Now feeling a little broody," she added.
User Periwinkle Jones made light of Meghan's pristine appearance Wednesday, posting a picture of herself balancing both her newborn baby and a half-eaten plate of food. "I know it's unfair to keep perpetuating these images of post-birth glamour and beauty, but here's a photo of me two days after my baby's birth last year. Stunning, you'll all agree."
Some women praised the Duchess for wearing an outfit that showed her postpartum body. "I am in love with how Meghan Markle showed off her sweet cheeks and post-bump with Baby Sussex. That is REAL and she owns it. Here's me with mine 4 days old!" wrote user Cat Purcell.
Users commenting on the royal couple's own Instagram photo agreed. "I absolutely love that she did womankind a favor by showing off her postpartum body," wrote user Astaarianastar.
"I love that she came out rocking that post partum body! Beautiful," added user Adubbzmarie.