Meghan Markle Cried After George Floyd's Death, Tore Up Speech to Back Black Lives Matter
Meghan Markle cried after George Floyd was killed and scrapped a pre-taped speech for her old high school in order to back Black Lives Matter, she has revealed.
The Duchess of Sussex had already recorded a call to arms for graduating students of Immaculate Heart when Floyd died in Minneapolis on May 25.
Police officer Derek Chauvin, 44, has been charged with murder, accused of kneeling on the detained man's neck for almost nine minutes.
As protests erupted across the U.S. and around the world, Meghan backed Black Lives Matter in an emotional video message for her old school.
Yesterday, she told Fortune magazine: "That high school graduation speech, I had done it a week or so before.
"I had pre-taped it for them, it was for 17-year-old girls, right.
"So the tone and the sentiment, while it was of course going to be a call for action, was certainly lighter than where we landed.
"After the murder of George Floyd, I knew I couldn't use that tape and I struggled, if I'm being honest, about what to say.
"And I didn't sit down and write anything and I didn't ask anyone for help about how I should word this.
"I was just in tears thinking about it and explaining to my husband why I thought that it was so heartbreaking, certainly for me, to be back in Los Angeles and it feeling so reminiscent to the state of Los Angeles with the riots after the Rodney King beating."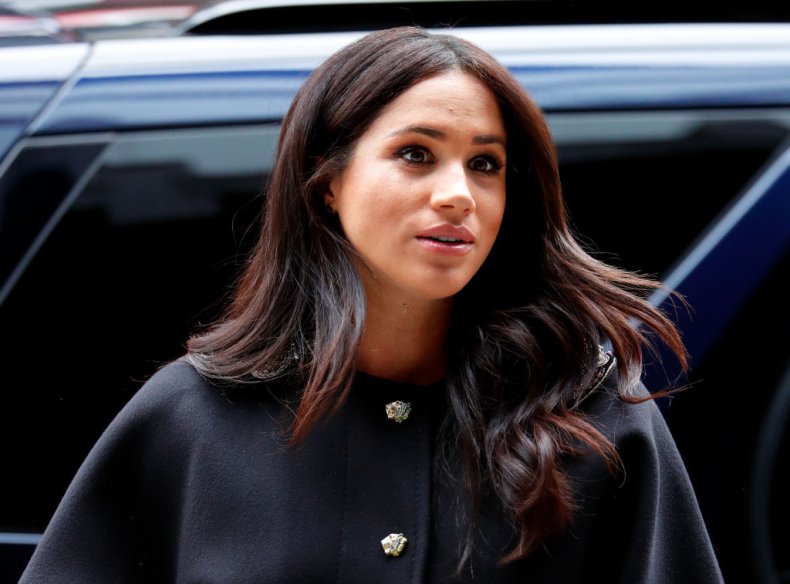 At the time, Newsweek revealed how the speech was delivered "pretty raw" and without notes after Meghan and Prince Harry first spoke to civil rights leaders.
And Meghan was not the only one reduced to tears—some among the graduating students posted online saying they too had cried hearing her words.
Meghan said yesterday: "I just spoke from the heart and that's probably why it doesn't look polished and why it doesn't feel perfect."
The BLM speech was the first of a series of messages this summer in which Meghan urged Americans to vote.
She was not criticized for that intervention, though she has been accused of breaching royal neutrality over later comments such as a Michelle Obama-backed voter registration drive.
In the June speech, Meghan said: "As we've all seen over the last week, in our country and in our state and in our hometown of L.A. has been absolutely devastating.
"And I wasn't sure what I could say to you.
"I wanted to say the right thing and I was really nervous that I wouldn't or that it would get picked apart and I realized the only wrong thing to say is to say nothing.
"Because, George Floyd's life mattered and Breonna Taylor's life mattered and Philando Castile's life mattered and Tamir Rice's life mattered and so did so many other people whose names we know and whose names we do not know.
"Stephon Clark, his life mattered."