Meghan Markle Criticism Not 'Just' Racism, Says Vogue's Edward Enninful
Meghan Markle received "very unfair treatment" after guest-editing British Vogue and the magazine's first Black editor, Edward Enninful, says he wouldn't "just blame it on racism."
Enninful described the Duchess of Sussex as a "brave woman" after being asked about her September 2019 "Forces for Change" edition. He suggested there was an "institutional" factor and that it took her a "minute to understand the rules" of the royal family.
Enninful told Sky News: "The Duchess of Sussex is a brave woman. I feel that it wasn't... parts of it were probably racism, but it was more institutional.
"She walked into an institution and everyone expected her to know the rules. And I think sometimes it takes a minute to understand the rules.
"She did get very unfair treatment. It was harsh but I wouldn't just blame it on racism."
Among criticism, Meghan was accused of implicitly insulting Kate after telling Enninful it would be boastful to appear on the front cover. The Duchess of Cambridge had appeared on the front of Vogue in 2016, though she did not guest edit.
In a promotional interview last year, Enninful said: "From the very beginning, we talked about the cover—whether she would be on it or not. In the end, she felt that it would be in some ways a 'boastful' thing to do for this particular project. She wanted, instead, to focus on the women she admires."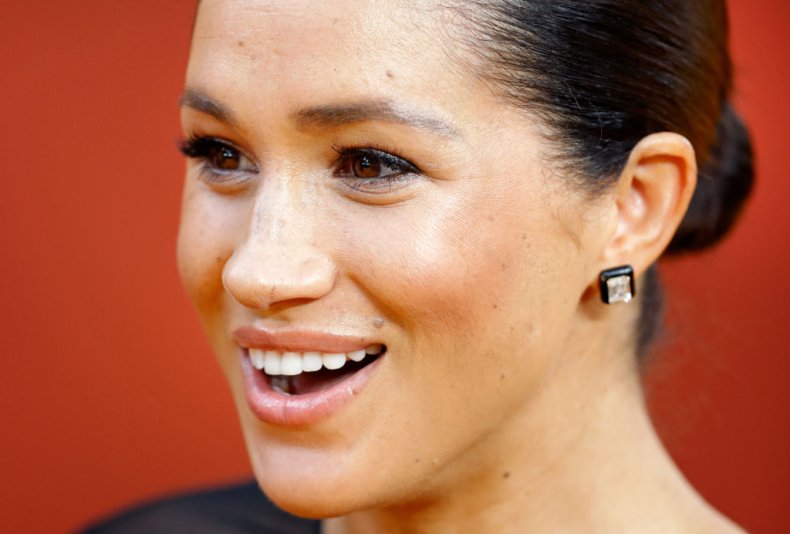 In The Times of London, commentator Melanie Philips said: "Meghan's virtue-signaling is all about boasting. It flaunts the signaler's credentials as a morally virtuous person. It screams 'Me! Me! Me!'"
Sarah Vine used her Daily Mail column to claim Meghan wanted to "show the world exactly how serious you are about showing the world how serious you are."
The magazine included interviews with 15 women pursuing change in the world, including climate activist Greta Thunberg who described wanting to "put pressure on people in power to change things."
New Zealand Prime Minister Jacinda Ardern spoke of how "we're now a nation where girls don't consider politics or political leadership extraordinary."
Also involved were actresses Laverne Cox, Jane Fonda, Salma Hayek Pinault and Jameela Jamil, model Adwoa Aboah and author Chimamanda Ngozi Adichie.
It was the fashion bible's fastest selling edition in its 104-year history, taking just ten days to sell out. In June it won The Diversity Initiative of the Year Award, from industry body the PPA.
At the time, Meghan said: "I'm honored to have this very special issue recognized. Creating Forces for Change with Edward was an opportunity to have the September Issue of Vogue reflect the world as we see it—beautiful and strong in its diversity.
"Huge congratulations to Edward who helped bring this to light, and for his additional honor of being awarded 'best editor' by PPA."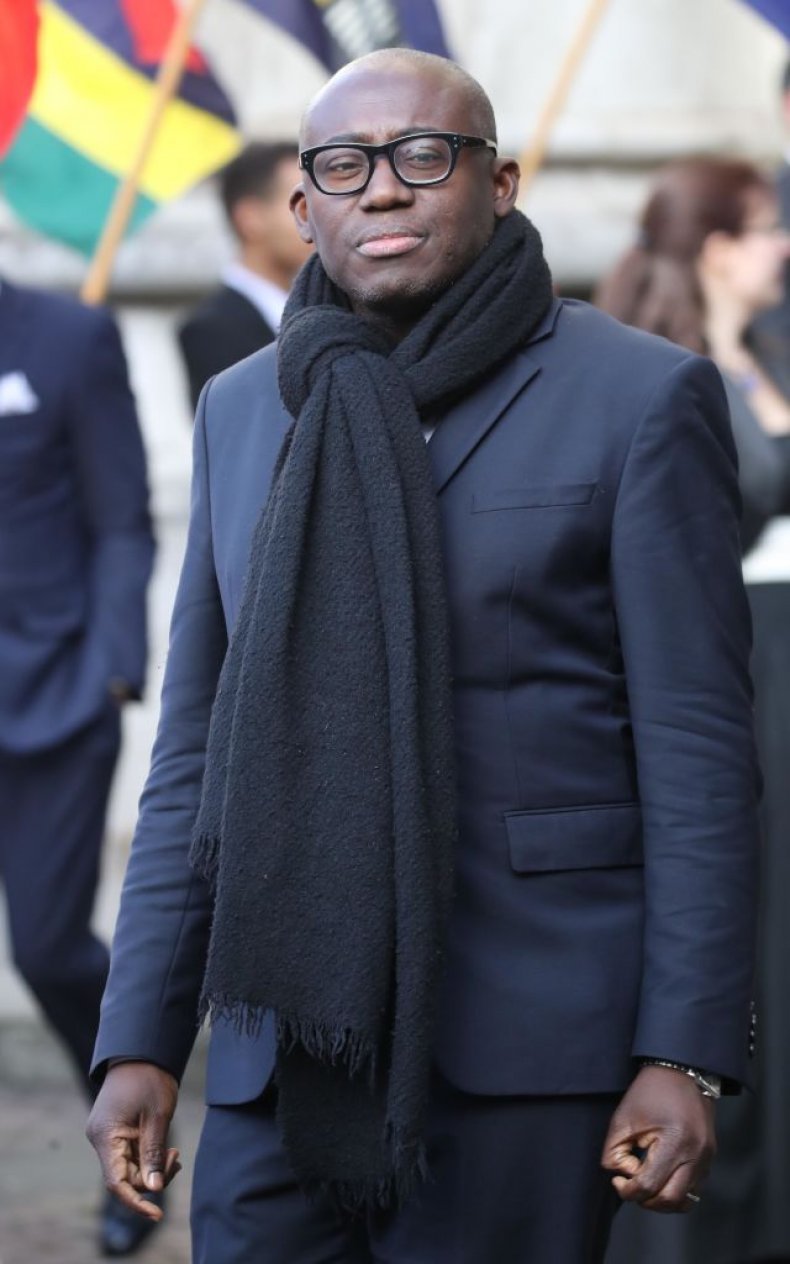 New biography Finding Freedom describes how when Meghan and Prince Harry's relationship was first announced it triggered a wave of racist comments on news stories and social media posts.
The Duke of Sussex also began to suspect snobbery within the palace, including from his brother Prince William, other senior royals and household staff.
The book quotes anonymous sources saying Duke of Cambridge said: "Don't feel you need to rush this. Take as much time as you need to get to know this girl."
The book adds: "In those last two words, 'this girl,' Harry heard the tone of snobbishness that was anathema to his approach to the world.
"During his 10-year career in the military, outside the royal bubble, he had learnt not to make snap judgments about people based on their accent, education, ethnicity, class or profession."