Meghan Markle's Dad, Thomas, Changes His Mind About Royal Wedding, But His Heart Is 'Seriously Damaged'
Meghan Markle's father, Thomas, changed his mind about not wanting to walk Prince Harry's bride down the aisle. After mulling it over, Thomas said he wants to escort his daughter on her wedding day because he would like to go down in the history books.
"Of course I'd walk her down the aisle. This is a historic moment," he told TMZ Tuesday. "I'd like to be a part of history."
Even if Thomas now wants to be a part of his daughter's day, and he were invited back, there's still a problem. He checked himself into the hospital after experiencing chest pains again, and he might not be able to leave. He suffered a heart attack last week that left him "seriously damaged," Thomas told TMZ Tuesday.
Meghan Markle called her father Monday, but he wasn't able to answer his phone, Thomas told the publication. Meghan Markle then sent a text, saying she was worried about her father, loved him and wasn't upset about the staged paparazzi photos. As for how Queen Elizabeth II reacted to the drama, Thomas said it's unlikely she's concerned with his condition. "I don't think the Queen is thinking about what I'm doing," he told TMZ.
As long as the doctors allow him to leave the hospital, Thomas said he will fly to London to be with Meghan Markle. Ideally, he wants to leave the hospital Wednesday, but the doctors haven't given him the go-ahead, yet.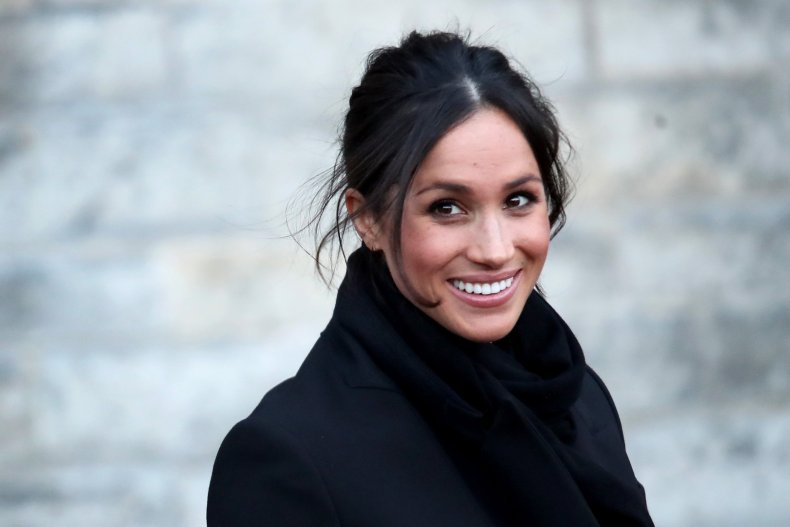 Previously, Thomas told TMZ Monday that he was taking pain pills to deal with stress from the royal wedding—that he was suffering emotionally and physically. One of the causes of his pain was his oldest daughter, Meghan Markle's half-sister Samantha Grant. "I've been popping Valium for the pain, especially when I hear about my oldest daughter," he told the publication.
Even though Grant doesn't have a relationship with Meghan Markle, she regularly tweets about the royal wedding. She apologized for her father posing for the staged paparazzi photos, saying it was her idea. "The bad press over my father doing staged photos is my fault. The media was unfairly making him look bad so I suggested he do positive photos for his benefit and the benefit of the royal family," she tweeted on her private account Monday. "We had no idea he would be taken advantage of. It was not for money."
Meghan Markle, 36 and Prince Harry, 33, are expected to say their "I dos" at St. George's Chapel in Windsor Castle on Saturday. More than 600 people were invited to the wedding ceremony. Celebrities like Serena Williams, Millie Mackintosh, Jessica Mulroney and Priyanka Chopra will reportedly be in attendance.