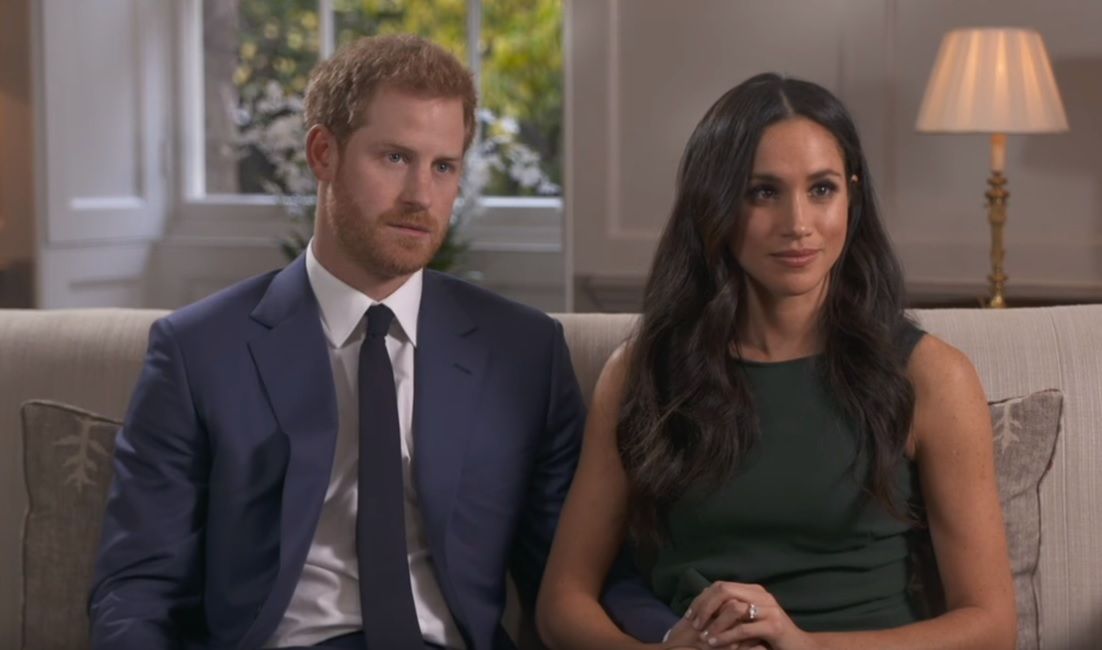 Britain's royal family is about to get a progressive shot in the arm when Meghan Markle marries Prince Harry. Not only is she an American from a biracial family, but she may also be the first royal bride to have a stronger personality type than her prince—at least in public.
"It's a bit of a role reversal," body language expert Judi James tells Newsweek.
James analyzed Harry and Markle's body language, as well as their interactions, during Monday's royal engagement photo call and their first joint interview.
"The standout thing was that [Markle] subtly and not-so-subtly did tend to take control and dominate—in a good way—both the photo call and the interview that they did," says James.
"During the photo call she was using tie signs, which is something a lot of Hollywood couples do on the red carpet. They'll pose for the cameras and one of them will pat the other one to say, 'Right, we're finished.' She was the one sending the signals—she did the wave to the photographers first."
Markle might be used to taking the lead because she has had a career in the public eye before meeting Harry. The 36-year-old actor is best known for her role as Rachel Zane in the USA Network legal drama Suits, and is a pro at walking red carpets and giving interviews.
But James notes that it is unusual for a royal bride-to-be to have a more dominant personality type than their partner.
"She's showing much higher levels of confidence and poise and ease. When she did the interview, she was clearly very eloquent, comfortable and confident. She finished his sentences for him, she interrupted him once or twice, she even corrected him at one point when he was talking about the person that introduced them and she said, 'We don't want to mention names,'" James explains.
"It was quite interesting. I think, for women, it was quite healthy to see the first royal bride-to-be who's taking that kind of role in the interviews. It's usually quite submissive—they look quite anxious.
"William and Kate were quite traditional. Everyone said it was a modern couple, but it wasn't really. [Kate] was checking she was saying the right thing. And if you go back to Diana and Charles, he must have been standing on a box, because she was a bit taller than him—but he had to be photographed standing taller than her, his hand possessively on her shoulder, while she looked shy and sweet."
Harry, 32, on the other, was the one exhibiting anxiety signs, including an "accelerated blink rate" and "chewing at his bottom lip" during the interview.
"I've never seen any of the royal engagements where it's been the guy being slightly more [anxious] and she was gently helping him through it," says James.
"He looks like a guy that almost can't believe his luck. And he's probably anxious she's going to be happy with everything, whereas often it's been the other way around."