Meghan Markle Quits 'Suits': U.K. Move and Prince Harry Engagement Expected, Royal Expert Says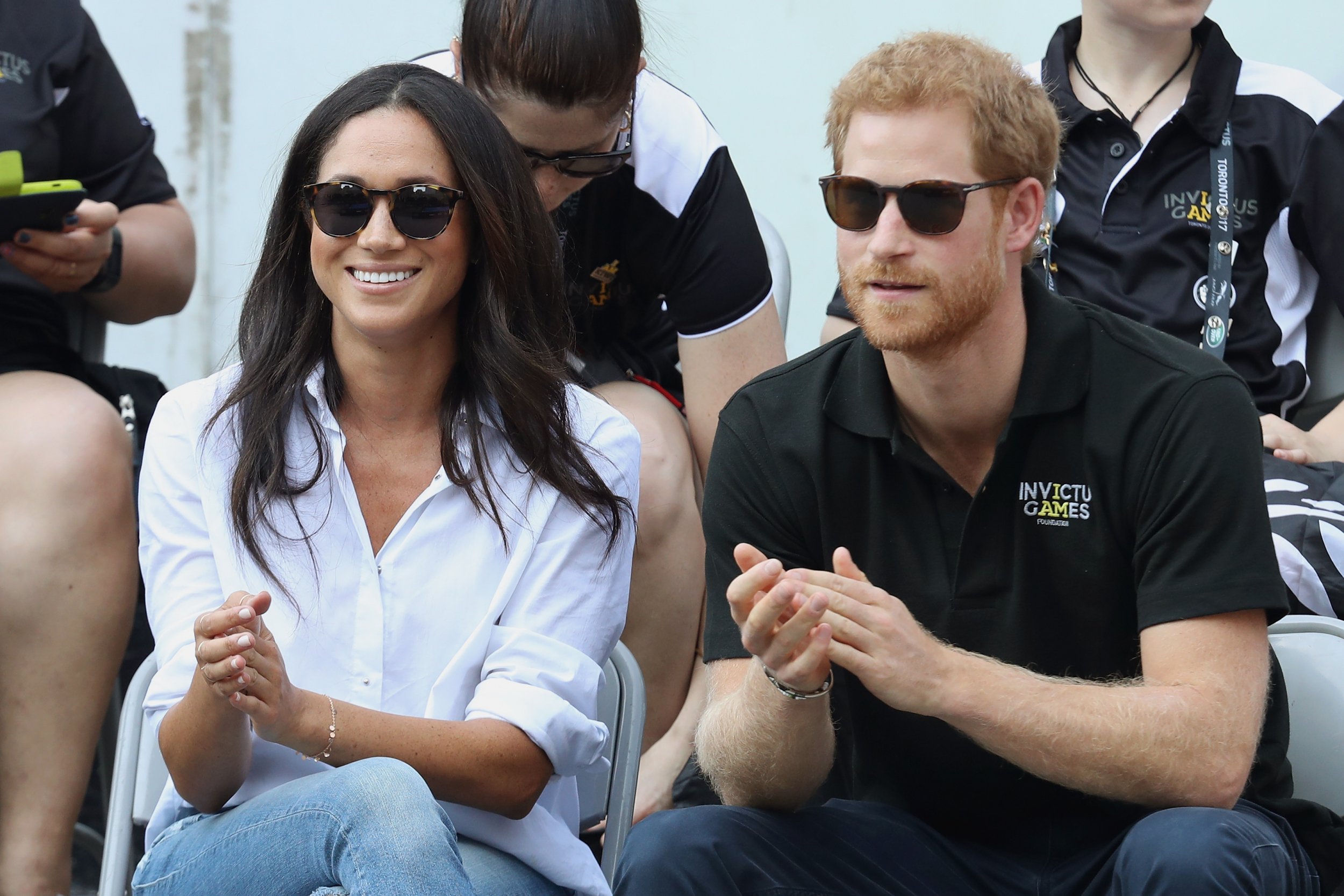 Following rumors Meghan Markle is set to quit her role on the hit USA Network drama Suits, a royal expert told Newsweek the actor, who is dating Britain's Prince Harry, could move to the U.K. as soon as this month—and a royal engagement may be on the cards, too.
Deadline and Us Weekly both reported Monday that Markle and co-star Patrick J. Adams will bow out of the hit legal drama when their contracts expire after Season 7. USA Network declined to comment when contacted by Newsweek. The first half of the season concluded in September and production on the final six episodes—due to air in 2018—is ongoing, according to Variety.
What Markle will do after that has prompted new speculation about the future of her relationship with Prince Harry, 33.
Royal author and commentator Katie Nicholl, who is a royal correspondent for the Mail on Sunday and Vanity Fair, told Newsweek that she had heard rumors Markle "was quitting Suits a while back."
"More recently I was told that Meghan is planning to move to the U.K. later this month. I had no denial from her PR when I put the story to them," said Nicholl. (Representatives for Markle and Kensington Palace declined Newsweek's request for comment.)
Nicholl believes that the rumored professional and personal changes in Markle's life are leading down the wedding aisle.
"This all signifies to me that an engagement could be just around the corner. Meghan has given up her career and is moving to the U.K., both major things, and without a doubt these are decisions largely influenced by her relationship with Harry," Nicholl added.
"She always knew that Suits would come to a natural conclusion. Her plan is to focus more on her charity work. I think that dating Harry has expedited her making these decisions.
"With her next move being a full-time move to London, it really does seem that marriage is on the cards. I was told by a mutual friend of theirs just this weekend: 'It's on, it's going to happen.'"
Markle has played Suits' Rachel Zane since the show began in 2011. Her character in the series is currently engaged to Adams's Mike Ross. In a September interview with Deadline, Suits creator Aaron Korsh hinted that the characters will marry in the final six episodes of Season 7.
A Royal Love Affair
Markle, 36, began dating Prince Harry after the pair were introduced by friends in London in July 2016.
In the October issue of Vanity Fair, Markle spoke about the relationship for the first time. "We're two people who are really happy and in love," she said.
Markle continued: "We're in love. I'm sure there will be a time when we will have to come forward and present ourselves and have stories to tell, but I hope what people will understand is that this is our time. This is for us. It's part of what makes it so special, that it's just ours. But we're happy. Personally, I love a great love story."
The couple made their first public appearance together at the Invictus Games in Toronto in September.