Meghan Markle Faces Court Showdown to Keep Her Friends' Names Secret
Meghan Markle's legal team will today ask a court to keep the names of her closest friends secret for their "emotional and mental wellbeing."
The last time lawyers for the Duchess of Sussex appeared in court on her behalf, U.K. tabloid the Mail on Sunday claimed a victory.
In May, Judge Mark Warby ordered Meghan to remove significant sections from her argument in which she said there was a malicious agenda against her.
Today, her barrister David Sherborne will go to the High Court in London for round two, which will focus on whether the names of five of her confidantes can be published by the media.
While Meghan and Harry watched remotely from Los Angeles during the previous hearing, this time there will be no video link.
Meghan took the unusual step of making a personal plea to the court to keep the names confidential earlier this month.
She said: "Each of these women is a private citizen, young mother, and each has a basic right to privacy.
"Both the Mail on Sunday and the court system have their names on a confidential schedule, but for the Mail on Sunday to expose them in the public domain for no reason other than clickbait and commercial gain is vicious and poses a threat to their emotional and mental wellbeing. The Mail on Sunday is playing a media game with real lives."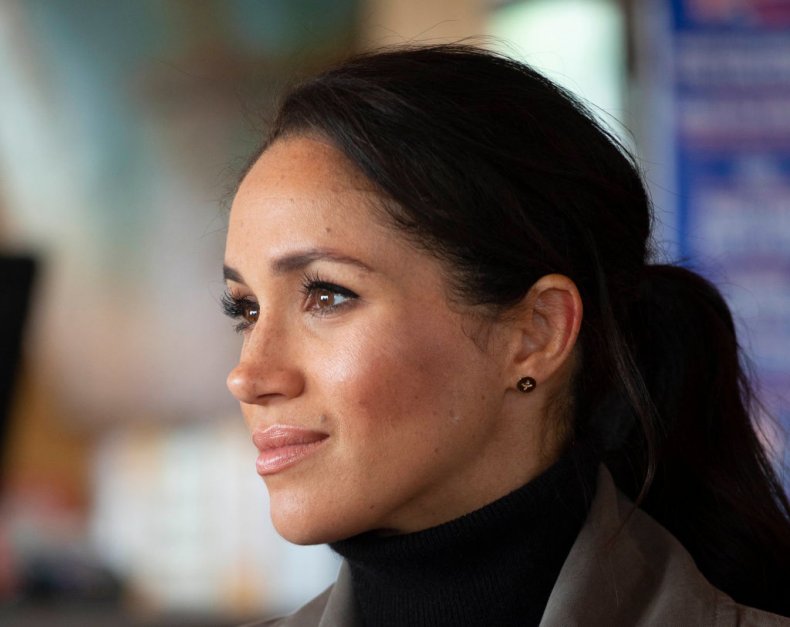 Five of Meghan's inner circle gave interviews defending her to People in early 2019 but the move ultimately led to a major legal battle for the Duchess of Sussex.
The magazine's coverage mentioned a letter she sent to her father Thomas Markle about their falling out in the run up to her wedding.
However, he then gave the handwritten document to the Mail on Sunday along with an interview claiming the friends misrepresented its contents.
Meghan is suing over the newspaper's decision to publish extensive extracts from the note, sent in summer 2018.
Lawyers for publisher Associated Newspapers claim Meghan gave the five permission to speak to People and want a ruling from the judge on whether their names can be published.
There will also be a hearing to determine court costs.
Mark Stephens, of U.K. based law firm Howard Kennedy, told Newsweek this month that he believed the judge would again rule against Meghan.
The attorney, who once represented Julian Assange, said: "It seems to be difficult because, in terms of naming her friends, Hello! named her best friends last week.
"Her inner circle are regularly identified in the media. Even if it ever was confidential, who her friends are is not something that is confidential now.
"Her inner circle has been identified over a series of years. Any privacy or confidence in that detail has gone."
Correction 7/29/20, 7:15 a.m. ET: This article was updated to correct the spelling of David Sherborne.