Meghan's Famous Feminist Dish Soap Story Questioned by 'Vanity Fair'—Book
Meghan Markle's account of changing the world as a child was stripped out of a Vanity Fair cover story after "fact checkers had raised questions about its accuracy," according to a new biography.
The Duchess of Sussex has recalled several times, including during a United Nations speech, how she successfully campaigned, aged 11, for Procter & Gamble (P&G) to change a sexist dish soap commercial.
The ad's narrator said "women are fighting greasy pots and pans with Ivory Clear" but the voice over was later changed from "women" to "people" after Meghan wrote in to complain, according to old footage from Nick News.
Meghan—clearly proud of her early contribution to feminist debate—told Vanity Fair the story in 2017 during her first major interview after her relationship with Prince Harry became public knowledge a year earlier.
However, the anecdote was cut from the cover story "after consulting P&G and advertising historians," according to Tom Bower's book Revenge: Meghan, Harry and the War Between the Windsors.
Tom Bower's Claims About Meghan's Dish Soap Campaign
The book recounts how journalist Sam Kashner was "puzzled" when Meghan hated the coverage despite the interview being "a blatant puff piece."
In an extract printed in U.K. broadsheet The Times, Bower wrote: "Of course, she hated the title 'Wild about Harry' because she was promoting her philanthropy.
"She was equally furious that her battle with P&G was omitted. Kashner resisted revealing that Vanity Fair's fact checkers had raised questions about its accuracy and, after consulting P&G and advertising historians, had concluded they could not prove the whole story.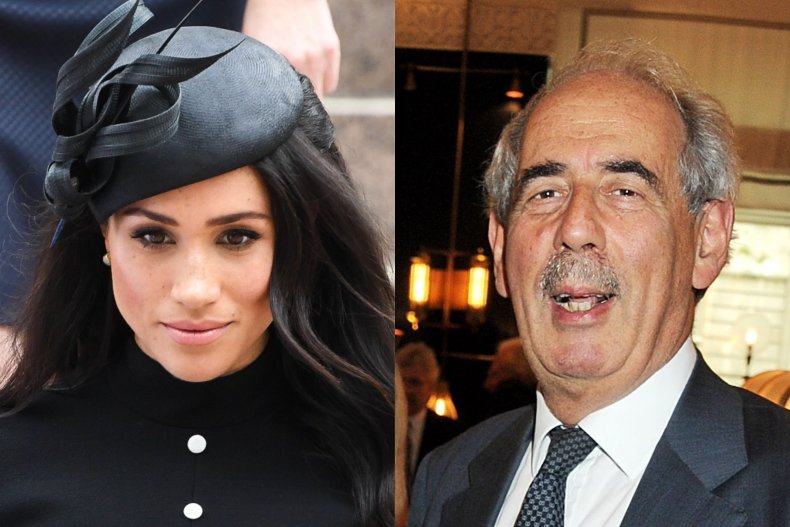 "They could also find no evidence, as Meghan claimed, that she received a reply from [Hilary] Clinton.
"Unknown to Kashner, Thomas Markle knew Clinton and P&G had not replied to Meghan. The success of her 'campaign' was fictitious, invented by an adoring father.
'She complained because she wasn't presented in the way she wanted,' recalled Kashner. 'She demanded that the media do what she expects. I felt manipulated.'"
Sam Kashner Responds to Tom Bower
Sam Kashner, a Vanity Fair contributing editor, wrote to The Times to challenge aspects of Bower's representation, though he did not dispute the suggestion the anecdote was removed from the cover story.
The journalist wrote: "I'm afraid Tom Bower didn't convey my admiration and respect for Meghan Markle in the excerpt from his new book in The Times on Saturday. ("Writer 'felt manipulated' by Meghan").
"I found Ms Markle to be exceptionally warm and gracious and admired her intelligence and her remarkable courage, as I still do.
"I regretted the oft published account of challenging Proctor & Gamble being edited out of my Vanity Fair article, because I'd wanted to highlight her lifelong activism. The piece itself was quite laudatory."
Meghan Markle's Account of Campaigning Over Sexist Ad
In a 2015 speech for U.N. Women, Meghan said: "Two boys from my class said 'yeah, that's where women belong, in the kitchen.'
"I remember feeling shocked and angry and also just feeling so hurt. It just wasn't right and something needed to be done. So, I went home and I told my dad what had happened and he encouraged me to write letters, so I did. To the most powerful people I could think of."
Among the people she wrote to was Hillary Clinton, who Meghan told the United Nations was first lady at the time.
"To my surprise I received letters of encouragement from Hillary Clinton from Linda Ellerbee and from Gloria Allred. It was amazing.
"The kids' news show, they sent a camera crew to my home to cover the story and it was roughly a month later when the soap manufacturer Procter & Gamble changed the commercial for their Ivory Clear dish-washing liquid.
"They changed it from 'women all over America are fighting greasy pots and pans' to 'people all over America.'
"It was at that moment that I realized the magnitude of my actions at the age of eleven. I had created my small level of impact by standing up for equality."
For more royal news and commentary check out Newsweek's The Royal Report podcast: