Meghan Markle Fans Target Her Sister Over 'Princess Pushy' Biography
Meghan Markle's sister has received a spate of one-star reviews of her new biography from supporters of the duchess—days before the book has been published.
Not a single word of The Diary of Princess Pushy's Sister Part 1 has appeared in the public domain ahead of its release on Sunday.
However, the book has already received 15 one-star reviews and seven five-star reviews on the Barnes & Noble website as supporters and critics fight over its commercial prospects.
The author previously warned Meghan would not like parts of the book while experts told Newsweek they were expecting it to be "vitriolic."
One, titled "Nothing of Value," reads: "I regret purchasing. What a waste of money.
"This book contains nothing enlightening or beautiful or thought-inspiring. Please, save yourself the trouble and money and regret."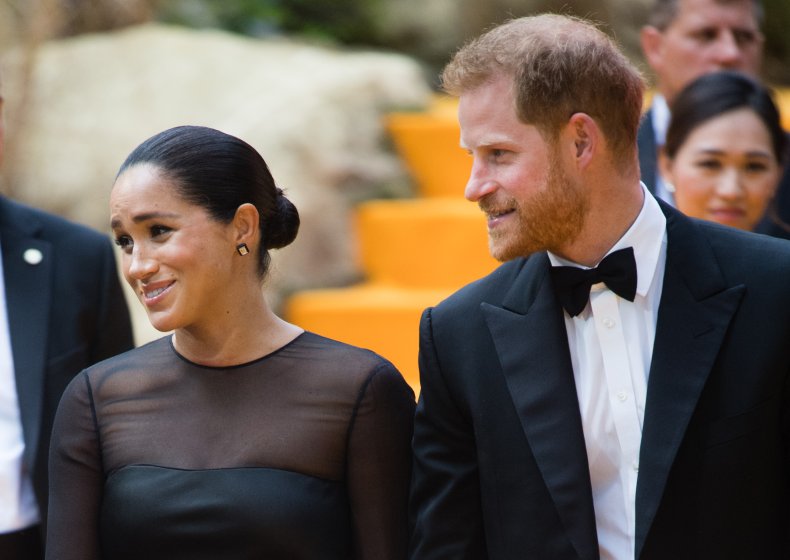 Another reads: "Her goal is to make Meghan uncomfortable. She said it herself.
"I would be absolutely uncomfortable if someone I hardly know was claiming to know me and making absurd claims!!!
"Wouldn't you? Or perhaps you lot would get off on the attention!!"
Another written by "thedespondentUSA" reads: "She is a stalker. People who engage in gross rhetoric around Meghan, like this book, need therapy.
"You really have nothing better to do? It's laughable how such an innocent, amazing, wonderful humanitarian has gotten under your lizard skins and occupies your minds daily.
"Your arthritic fingers must ache tweeting every day about her. I can't wait to hear your justifications for your harassment and wishing of ill-will.
"The villages from which you come miss their idiots....."
Samantha Markle, previously known as Samantha Grant, is self-publishing through Barnes & Noble Press and first touted a biography with that name in 2017.
Her father Thomas Markle recently told Us Weekly: "I'm just very pleased that she's accomplished this book.
"Let's let her talk to you about the book."
Samantha Markle has faced claims she grew up separately from Meghan and overstated their relationship.
In December 2017, she tweeted: "No one was estranged, she was just too busy."
An overview on the Barnes & Noble website states: "Amidst a firestorm of fake news and media mayhem, Samantha Markle shares the truth about her life and family against all odds and ultimatums, as a royal fairytale plummets from the tea towels.
"Sometimes the truth really is stranger than fiction."
The book is to be released on Sunday, two days before Meghan's crunch High Court hearing in her privacy and copyright case against U.K. tabloid The Mail on Sunday.
The duchess is attempting to avoid a messy trial in which she and her father would both give evidence about the breakdown of their relationship.
On Tuesday next week her lawyers will argue their case is strong that even if the newspaper proved all its factual claims she would still win, making it unnecessary for the court to hear evidence from witnesses.
Instead, the judge would simply give a verdict based on the legal arguments of the two sides in a process known as "summary judgment."