Meghan Markle and Kate Middleton's Style Staple That Nods to Jackie Kennedy
As one of the most enduring fashion icons the world has ever known it's no surprise that both Meghan Markle and Kate Middleton have followed the style set by former First Lady Jackie Kennedy nearly 60 years ago.
One of Kennedy's most famous fashion accessories was the pillbox hat. This neat and chic design has been adapted by many royal women, including Princess Diana.
And now, her two daughters-in-law are also following suit.
Originally designed by fashion empresario Roy Halston while working for department store Bergdorf Goodman, Kennedy wore her famous pillbox hats throughout her husband John F. Kennedy's White House years.
She was also wearing a variation on the pillbox design on the day JFK was tragically assassinated in Dallas, Texas.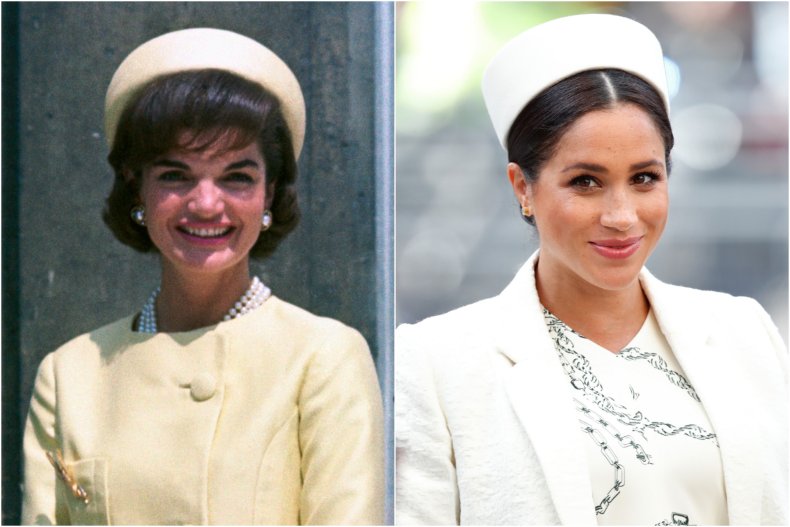 There are many reasons why the pillbox hat is the perfect style for royal women to wear. The first, and perhaps most important, is that it doesn't cover the wearer's face.
Members of the royal family have to be seen while out on engagements and while large romantic hats may photograph well head on, they shield the wearer's face from the people who have come to see them.
Another benefit that the pillbox hat provides is the close fitting nature of the style itself.
When outside on an official visit the pillbox hat also eliminates the risk of it getting caught in the wind and flying off the wearer's head.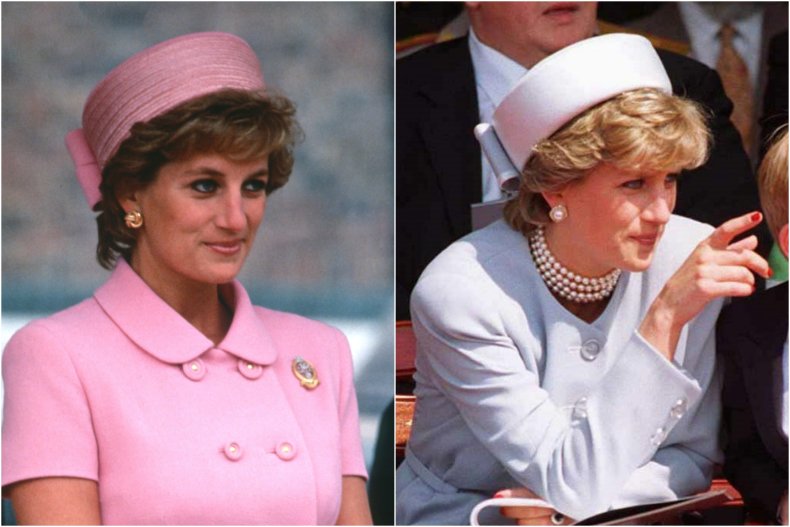 Meghan Markle selected a chic white pillbox hat when she attended the Commonwealth Day service in 2019.
The solemn conservative nature of the service lent itself well to the classic design of Meghan's chosen hat and accompanying outfit; a Victoria Beckham monochrome printed dress and while swing style coat.
Meghan also wore a variation of the pillbox hat to London's cenotaph remembrance Sunday service. The small black velvet headpiece was positioned to one side of the crown of the head and created an elegant yet somber impression.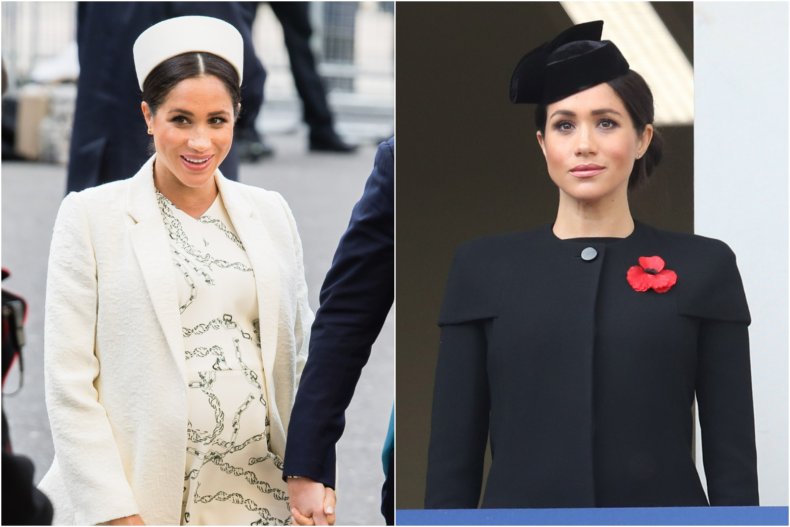 Kate Middleton has a wardrobe of pillbox hats which she has accumulated over her decade of royal duties since marrying Prince William in 2011.
The hat shape shows to best advantage Kate's famous and, on occasion, intricate hairstyles.
At the recent 2022 Commonwealth Day service, Kate followed Meghan's example set four years earlier and wore a pillbox hat in sapphire blue with a large bow detail at the back.
The color was significant in that it matched that of the Commonwealth flag, the organization to which the service was dedicated.
Kate also famously wore a pillbox hat to the Easter service at Windsor Castle in 2017. The hat was made by royal warrant holders Lock & Co. in the style aptly named "Jaqueline."
Though Kennedy's hats were retired when she left the White House, the legacy of her most famous style choice continues to inspire women around the world.