Meghan Markle's legal action against paparazzi agency Splash News has forced the company into Chapter 11 bankruptcy.
The Duchess of Sussex sued after a photographer took pictures of her out in a public park with son Archie in Canada in January 2020.
The U.K. arm of Splash has already settled the case and gone into administration, while the U.S. branch has applied for Chapter 11 bankruptcy.
However, the company said it will not cease trading and jobs will be unaffected.
A statement released to Newsweek said: "The Directors of Splash, the global content agency, confirm that on March 23, 2021, its U.S. operations company filed a Chapter 11 petition in the Bankruptcy Court for the District of Nevada.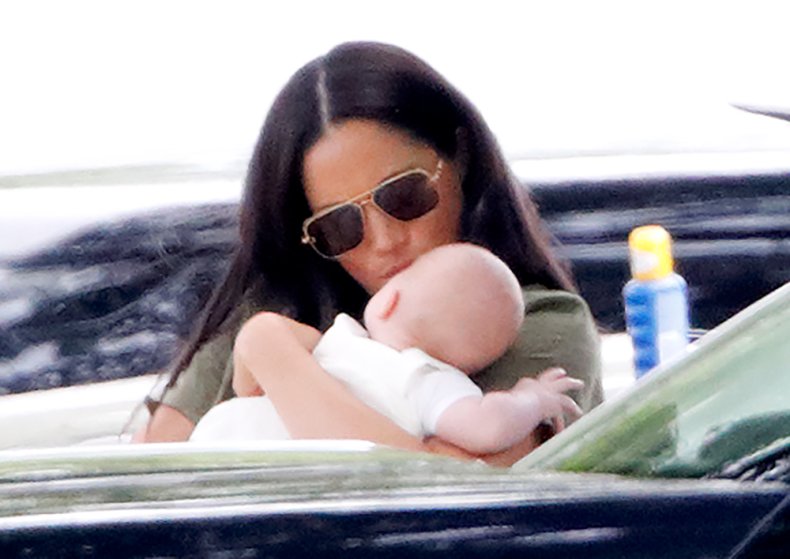 "The decision to take the business into a Chapter 11 process was driven by COVID-19 trading conditions and also by litigation risk, including an action taken against the company by the Duchess of Sussex on behalf of her son.
"If the legal action were to be successful, Splash would be liable to pay her legal bills which are sizeable.
"Having tried unsuccessfully to reach a settlement with the Duchess, it is the view of the Directors that this places an unacceptable risk to the survival of the business, and have regrettably taken the business into Chapter 11 to protect our employees from an action which we believe is designed to destroy the business.
"We will continue to trade as normal and no jobs will be affected by this announcement."
The duchess was carrying her son, then eight months old, in a sling when she was photographed on a long lens by Steve Dennett for Splash.
Meghan and Harry were staying on Vancouver Island in Canada at the time, on January 20 last year, and she took their two dogs for a walk in Horth Hill Regional Park.
The Hollywood Reporter quotes Emma Curzon, Splash president, in a declaration submitted to the Nevada bankruptcy court.
She said: "The case involves free speech-related issues under United Kingdom law and, unfortunately, has proven to be too unbearably expensive for Splash to continue its defense.
"Furthermore, if the plaintiffs were to prevail in that case it would likely result in a large attorney fee award against Splash.
"Notwithstanding the merits of the case the company has sought to settle this matter but has been unable to agree [on] a financial settlement within its resources."
Another case was brought by a former employee who reported repeatedly being subjected to sexist comments within the company, according to The Hollywood Reporter.
If the move for bankruptcy does bring about a resolution of Meghan's case against Splash, it will be the latest win for the couple in their legal battle against the media.
Prince Harry won a libel action against the Mail on Sunday while Meghan won a privacy and copyright case against the newspaper in February.
The news comes as Prince Harry takes on a new part-time position as a commissioner at the Aspen Institute's new Commission on Information Disorder.
In a statement to CNN, he said: "As I've said, the experience of today's digital world has us inundated with an avalanche of misinformation, affecting our ability as individuals as well as societies to think clearly and truly understand the world we live in."
He added: "It's my belief that this is a humanitarian issue and as such, it demands a multi-stakeholder response from advocacy voices, members of the media, academic researchers, and both government and civil society leaders.
"I'm eager to join this new Aspen commission and look forward to working on a solution-oriented approach to the information disorder crisis."