Meghan Markle Dealt Blow As Allegations of Mail on Sunday Malicious 'Agenda' Ruled Inadmissible
Meghan Markle has lost the first round of her privacy case against the Mail on Sunday newspaper as she has been told allegations of an "agenda" must be removed from her argument.
The Duchess of Sussex claimed journalists at the Mail on Sunday and its sister titles waged a campaign of deceit and dishonesty against her.
However, the newspapers' lawyers said her allegations belonged in a defamation case, not a privacy one.
London High Court Judge Mark Warby ruled in favor of the tabloid on Friday.
Warby's judgement reads: "It is right as a matter of discretion to strike the allegations out [rule them inadmissible]; they are not minor matters but serious allegations of wrongdoing."
The judgment lists three aspects of Meghan's argument that the newspaper wanted removed from her court filings.
The duchess claimed journalists "acted dishonestly, and in bad faith," "deliberately dug up or stirred up conflict" between her and her father and had an "obvious agenda" to "portray her in a false and damaging light."
All three aspects of Meghan's case were ruled inadmissible by the court, which means she will not be able to refer to nine articles which her lawyers say prove the campaign against her.
However, Judge Warby left the door open for Meghan to change aspects of the argument and attempt to resubmit it, which would mean repeating this pre-trial process.
Meghan was ordered to pay costs to Associated Newspapers, the publisher of the Mail on Sunday and its sister publication. While Meghan's team suggested they had not yet been given a figure, the Daily Mail's website quoted £50,000, suggesting this could be a ballpark for what the publisher asks for.
The history of Meghan versus the Mail
Meghan's case is fundamentally about privacy but also contains allegations by the Duchess of Sussex, 38, that Daily Mail journalists tried to discredit her using "offensive" and "divisive" stories.
These claims of "impropriety and bad faith" were challenged by the publisher's lawyers last week during a pre-trial hearing to determine what will and will not be allowed to be heard at trial.
Lawyers for the Mail argued such attacks belonged in a libel trial, not a privacy one, and asked the judge to rule on whether they should be stricken from the case.
The duchess claimed the newspaper "deliberately manipulated the contents" of a letter she sent to her father, Thomas Markle, revealing "her most personal thoughts and distress about her relationship with her father."
Meghan said the newspaper wanted to present a "negative" impression of her but this would have been undermined had they printed the full text of the document.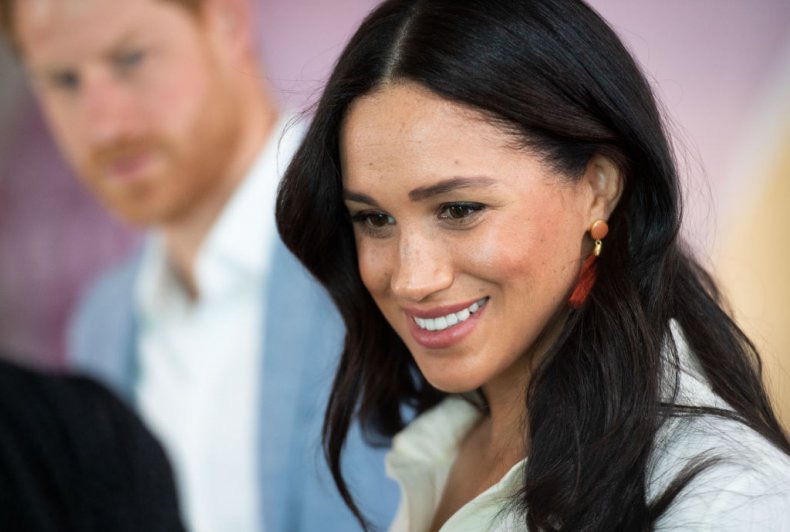 The duchess and her father fell out in the days leading up to her Windsor Castle wedding in May 2018 after it emerged Thomas Markle had staged pictures of his preparations with a paparazzi agency.
He then did not make the big day having suffered a heart attack and being admitted to hospital.
Months later, in August 2018, Meghan sent her father the handwritten note, in elegant calligraphy, outlining her feelings about their falling out.
When her friends disclosed its existence to People magazine, Markle felt they misrepresented its contents, painting him in a bad light.
Meghan's father said he gave the note to the Mail on Sunday to set the record straight along with an interview outlining his own feelings.
However, Meghan's case does not hinge on the letter alone, as her argument also pointed to nine articles which she said show a pattern of attacks against her.
These stories are not related to the letter and span an almost three year period from November 2016, the year her relationship with Prince Harry was revealed, to July 2019.
Only one article was published by the Mail on Sunday, and the rest either by MailOnline, DailyMail.com or in print by the Daily Mail.
The Mail on Sunday argued Meghan's interpretation of its journalism is "extreme" and irrelevant to the core issues.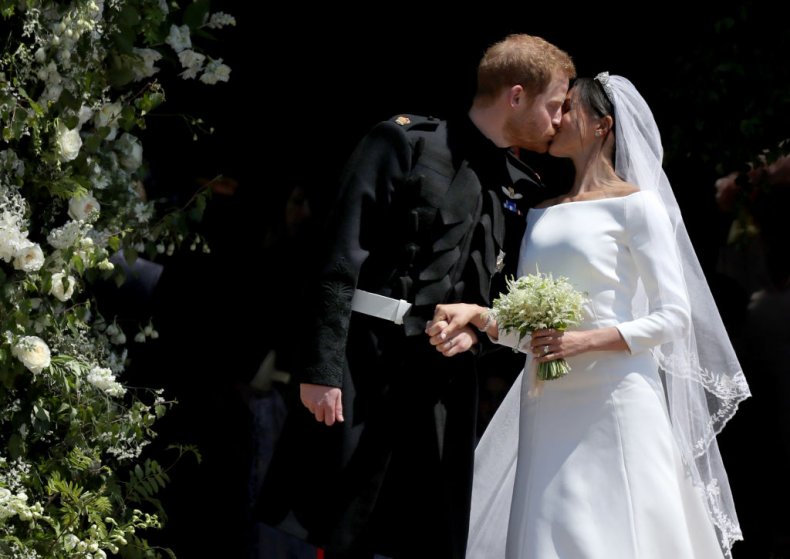 Antony White QC, representing the newspaper, claimed in court that if her case was allowed in full, the trial would become unmanageable as publisher Associated Newspapers would be drawn into having to defend its journalism across multiple titles.
White pointed to the fact the stories were written by 14 different journalists and that no two were written by the same person.
A filing by White said: "None of those articles is alleged by Meghan to have been published unlawfully and therefore none of them gives rise to an award of damages."
Meghan's lawyers react
A spokesperson for Schillings, Meghan's lawyers, said: "Whilst the judge recognizes that there is a claim for breach of privacy and copyright, we are surprised to see that his ruling suggests that dishonest behaviour is not relevant.
"We feel honesty and integrity are at the core of what matters; or as it relates to the Mail on Sunday and Associated Newspapers, their lack thereof.
"Nonetheless, we respect the judge's decision as the strong case against Associated will continue to focus on the issue of a private, intimate and hand-written letter from a daughter to her father that was published by The Mail on Sunday."
However, Julian Assange and Princess Diana's former lawyer Mark Stephens, of firm Howard Kennedy, told Newsweek he believes she has been badly advised by her team.
Stephens said: "Meghan has lost all the wider parts of her claim, that the Mail on Sunday ran a campaign against her.
"She'll have to pay costs. It shows how ill-advised she was by her lawyers to make this much broader attack.
"Now that broader attack has been thrown out by the judge.
"They will now move to have the trial on a very simple short point: Did the Mail on Sunday breach her privacy and copyright by publishing the letter?
"The publisher will be able to deploy their defence that Thomas Markle was responding to a curated attack by Meghan's friends."
This article has been updated with additional details of the ruling against Meghan and comment from her lawyers.