Meghan Markle Tabloid Privacy Judgement Due After Private Messages Exposed
Meghan Markle is on the cusp of either a devastating setback or a resounding victory in her two-year tabloid privacy lawsuit.
The Duchess of Sussex has seen her PR operation exposed through private messages handed to the court by the same aide who previously accused her of bullying.
The dramatic November revelations forced her into issuing an apology during a 20-page witness statement.
Now the Court of Appeal in London is preparing to hand down its judgement at 10am GMT on Thursday, December 2, or 2am in Montecito, where Meghan and Prince Harry live.
Meghan sued U.K. tabloid The Mail on Sunday for publishing a letter she sent Thomas Markle in August 2018 asking to him stop doing media interviews.
A judge handed the duchess a resounding victory in February but the newspaper appealed throwing open once again the prospect of a messy trial in which she would have to hand over more private information relevant to the case.
In a court filing, Meghan said she was under pressure from two senior royals to stop her father's attacks on the Monarchy at the time she sent the letter.
The palace had wanted her to visit him face-to-face in Mexico but messages showed Meghan telling communications secretary Jason Knauf the plan would be implausible due to the paparazzi camped out at Markle Snr's home.
She added: "By taking this form of action I protect my husband from this constant berating [by the royals], and while unlikely perhaps it will give my father a moment to pause."
The five-page handwritten note was addressed to "Daddy," because, she told Knauf, it would "pull at the heartstrings" should the document ever be leaked.
One text message from Meghan to the aide in August 2018 read: "Obviously everything I've drafted is with the understanding that it could be leaked so I have been meticulous in my word choice but please do let me know if anything stands out to you as a liability."
She added: "Honestly Jason, I feel fantastic, cathartic and real and honest and factual.
"If he leaks it then that's on his conscience but at least the world will know the truth, words I could never voice publicly."
Markle Snr kept the letter secret for months but handed it to The Mail on Sunday in February 2019 after five of Meghan's friends gave anonymous interviews to People criticizing him and giving an inaccurate account of the note's contents.
Alongside substantial extracts, the newspaper ran an interview with him describing it as a "dagger to the heart," as well as comments from a handwriting expert accusing the duchess of being a narcissistic showman.
Meghan announced the lawsuit in October 2019 while on a tour of Southern Africa with Prince Harry, who gave a statement accusing the media of having an agenda against his wife.
Jenny Afia, Meghan's attorney, told recent BBC documentary The Princes and the Press: "On this particular case, the legal case was so clear cut that it was almost the final straw in this long pattern of disturbing behavior by the tabloids."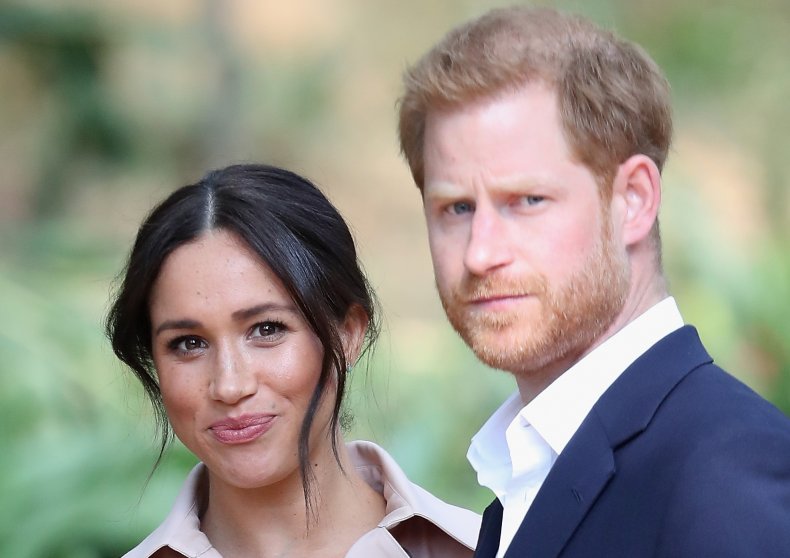 What followed took its toll on Meghan and she experienced a miscarriage amid a dispute in July 2020 over whether the five friends who spoke to People could be named. She has not explicitly said the case caused the miscarriage and medical research shows most miscarriages are not a product of environmental factors.
However, Meghan's November witness statement described how the stress of the lawsuit had caused her to fear she might lose her second child, Lilibet Mountbatten-Windsor, during the first trimester of the pregnancy.
The filing, seen by Newsweek, read: "My doctor advised me to avoid stress, particularly given the recent miscarriage days after [The Mail on Sunday] threatened to break the confidentiality of the original 'sources' for the People magazine article, which resulted in my having to make an urgent application for an anonymity order.
"This was granted by [Judge] Mr. Justice Warby, but I found the process extremely stressful, and it took its toll physically and emotionally.
"I have at all times wanted to protect the privacy of those friends, while [The Mail on Sunday] was, it seemed to me, doing everything it could to make this litigation as intrusive as possible."
The newspaper did not win permission to name the friends but has scored points against Meghan in a variety of skirmishes during the two-year saga, including an admission that she did authorized Knauf to cooperate with the authors of biography Finding Freedom.
If The Mail on Sunday wins its appeal, there will be a full trial in which the publisher's lawyers will look, again, to leave no stone unturned.