How Meghan Markle's Miscarriage Influenced Her Roe v. Wade Perspective
Meghan Markle has said women's physical safety is being "put in danger" by the Supreme Court's decision to overturn Roe v. Wade and discussed how her miscarriage influenced her views.
The Duchess of Sussex spoke out in a wide-ranging interview alongside feminist icon Gloria Steinem, who shared her own personal story of getting an abortion in Britain before the historic 1973 ruling, which has now been reversed.
After Roe v. Wade was overturned on June 24, abortion was banned through "trigger laws" in 13 U.S. states and women's abortion rights are likely to be affected in 13 more.
Meghan told Vogue: "I think about how fortunate I felt to be able to have both of my children. I know what it feels like to have a connection to what is growing inside of your body.
"What happens with our bodies is so deeply personal, which can also lead to silence and stigma, even though so many of us deal with personal health crises. I know what miscarrying feels like, which I've talked about publicly.
"The more that we normalize conversation about the things that affect our lives and bodies, the more people are going to understand how necessary it is to have protections in place."
She added: "Nobody should be forced to make a decision they do not want to make, or is unsafe, or puts their own life in jeopardy."
Meghan came out strongly against the Supreme Court's decision and added that Prince Harry, who she said is also a feminist, had a "guttural reaction."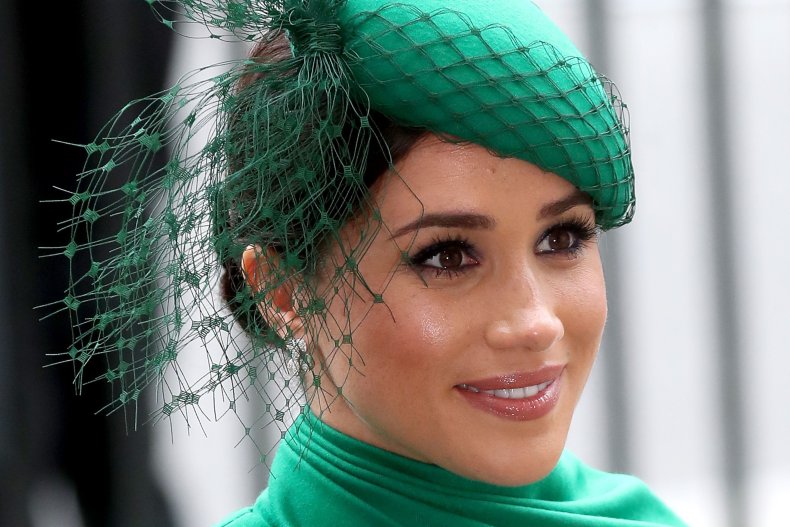 She also backed moves for an Equal Rights Amendment (ERA) to the constitution, which aims to "guarantee equal legal rights for all American citizens regardless of sex," according to a campaign website.
The duchess said: "Being home, seeing what's happening in our country and feeling energized and motivated, if this is the type of legislation that we need pushed through, then this is a moment that I am absolutely going to show up for."
Steinem said the ERA had been ratified by "the requisite number of states" and called for pressure on the White House and Congress to enact it. Meghan added: "Well, Gloria, maybe it seems as though you and I will be taking a trip to [Washington] D.C. together soon."
However, Meghan saved her strongest comments for the decision itself, which she said would put women in danger and affect Black women the most.
She said: "This is having a very real impact on women's bodies and lives starting now. Women are already sharing stories of how their physical safety is being put in danger.
"Women with resources will travel to get an abortion, those without might attempt to give themselves one at tremendous risk. Some will have to source abortion pills from unregulated pharmacies.
"Others who are pregnant and find themselves in a medical emergency will be at the mercy of doctors and lawyers to determine if a procedure that is needed to save her life can even be done at all. What does this tell women?
"It tells us that our physical safety doesn't matter, and as a result that we don't matter. But we do. Women matter."
She added: "These issues are systemic, interconnected, and preventable. Women of color and especially Black women are most impacted by these decisions because most of us don't have the same access to healthcare, economic opportunity, mental health resources... the list goes on.
"It's difficult to overstate what this decision is going to do to these communities."
For more royal news and commentary check out Newsweek's The Royal Report podcast: