Meghan Markle and Prince Harry Not Using Prince Charles' Money for Security and Still Looking for Permanent Team
Prince Charles is not paying for Prince Harry and Meghan Markle's private security and they are currently using Tyler Perry's team.
The Duke and Duchess of Sussex are yet to find a long term solution for their close protection outside the royal family since President Donald Trump refused to provide armed guards.
As they seek to build a new life for themselves in California, the couple are staying at Hollywood tycoon Perry's $18 million dollar hillside mansion while they look for their own place.
It had been reported that Prince Charles was being asked to cover the cost of their security.
However, a friend of the couple told Newsweek they are in fact using the team who look after comedian Perry's palatial Tuscan style villa.
The friend added: "The Prince of Wales is not paying for security."
The couple originally hoped to keep an official state funded detail when they first stepped back as senior members of the royal family.
However, the issue quickly became complex as they initially moved to Canada and country's government refused to foot the bill.
The duke and duchess then moved to California just before coronavirus swept the world, plunging America into lockdown.
Mr Trump made his feelings on the subject clear as he Tweeted: "I am a great friend and admirer of the queen & the United Kingdom.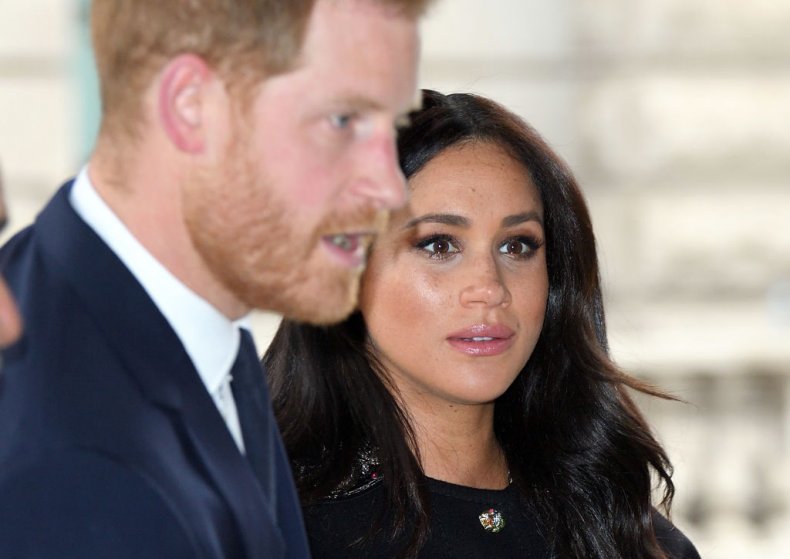 "It was reported that Harry and Meghan, who left the Kingdom, would reside permanently in Canada.
"Now they have left Canada for the U.S. however, the U.S. will not pay for their security protection. They must pay!"
Perry's security team will have had a busy month since the paparazzi discovered where the duke and duchess were staying.
The couple have reported drone sightings to police on five separate days in May and screens had to be put up around the expansive grounds.
Intrusive aerial pictures of Prince Harry playing with a pet dog also appeared on gossip sites and friends of the couple have said they have been chased while out in a car.
A source told the Daily Beast: "They were out driving in the last month in Los Angeles and were noticed by paparazzi.
"They were then tailed, followed and chased by two cars, which were being driven very erratically.
"When they parked up, one of the cars following them, which had been in an outer lane, cut across two lanes of traffic to park themselves.
"The photographer's car was five meters away from causing a T-bone crash. It was incredibly dangerous, shocking and scary.
"They were rattled, but they handled it the best way they could.
"But the reality is people are following and tailing them every day.
"They are trying not to let the aggressiveness get to them. Protecting their family is their top concern."
A spokesperson for the LAPD cited an incident report, which read: "Unknown suspects were flying a drone in the area."