Prince Harry and Meghan Markle Call in Police Over Drone Sightings at Tyler Perry's $18 Million Mansion
Prince Harry and Meghan Markle have reported multiple drone sightings to the police as they battle the Los Angeles paparazzi.
The Duke and Duchess of Sussex have been staying at Tyler Perry's $18m mansion, which sits next to a hiking trail, and believe photographers have been behind the incidents.
Drones have been flying as low as 20ft over the property to get pictures of the couple enjoying the breathtaking views over Los Angeles from the Hollywood actor's palatial home.
In the most recent attack, they were playing with baby Archie, one, by the pool when an unmanned aerial vehicle passed by overhead.
Friends say the attacks have been constant, with reports made to the LAPD non emergency number on May 9, 19, 20, 21, and 25.
And the couple also say they have been chased by paparazzi photographers when leaving their current, temporary, home, including to volunteer for charity Project Angel Food.
One source told the Daily Beast: "They see these drones coming in at them, and they guess that they are being operated by photographers, but they can't just assume that.
"Meghan received racist death threats at the time of her wedding, so the terror threat is very real for them.
"But, aside from that, imagine if you were in their shoes facing that, how that would feel?
"To have drones buzzing around 20 feet above your head when you are trying to play with your son?
"It's like people forget they are real people. But this is a real family.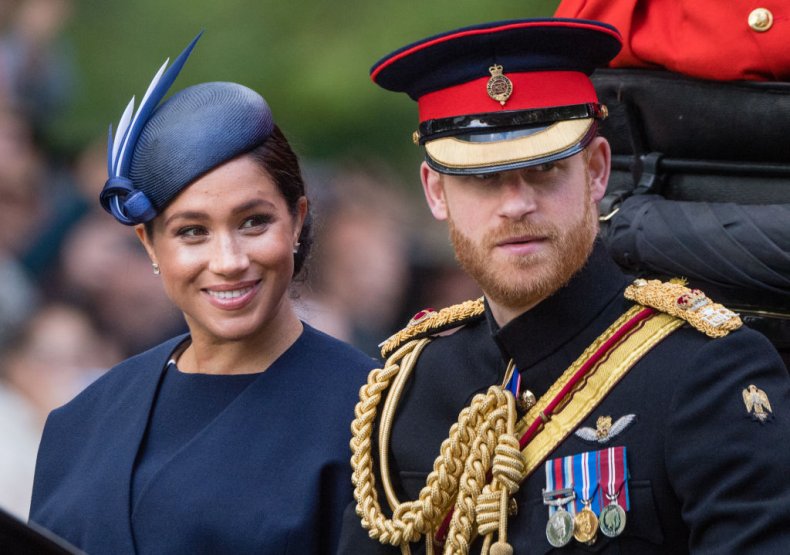 "They are not asking for any special treatment; they are just asking for the safety and security we all expect in our own homes to be respected."
A spokesperson for the LAPD said an incident report was logged at 11.12am reading: "Unknown suspects were flying a drone in the area and they were last seen on Coldwater Canyon."
Intrusive images of the prince playing ball with a pet dog at Perry's swimming pool circulated on social media and have appeared on gossip sites.
In April, Los Angeles paparazzo Mark Karloff told Newsweek Meghan and Harry would be relentlessly targeted and warned some of the city's photographers are "savages".
He said: "When the heat is on they could get chased.
"As time goes on it will probably die down in the U.S. unless they're doing something really interesting. It will take months or a year."
A friend told the Daily Beast: "They were out driving in the last month in Los Angeles and were noticed by paparazzi.
"They were then tailed, followed and chased by two cars, which were being driven very erratically.
"When they parked up, one of the cars following them, which had been in an outer lane, cut across two lanes of traffic to park themselves.
"The photographer's car was five meters away from causing a T-bone crash. It was incredibly dangerous, shocking and scary.
"They were rattled, but they handled it the best way they could.
"But the reality is people are following and tailing them every day.
"They are trying not to let the aggressiveness get to them. Protecting their family is their top concern."