Meghan Markle and Prince Harry the 'Game of Thrones' of Podcasting: Spotify
Meghan Markle and Prince Harry's big money Spotify deal is justified because they are podcasting's Game of Thrones or House of Cards, the streaming giant has said.
The Duke and Duchess of Sussex signed with the company last year and launched Archewell Audio with a December festive special in which their son Archie was the star guest.
No definitive sum has been revealed for their contract but estimates have placed the figure at between $25 million and $35 million.
However, musicians have complained they do not make a liveable income out of Spotify, with some forced to drive for Uber to pay the rent, the U.K. parliament's Digital, Culture, Media and Sport Select Committee heard.
Steve Brine MP asked Horacio Gutierrez, the company's head of global affairs and chief legal officer, how he justified paying Meghan and Harry higher fees.
The politician said: "I presume that Meghan and Harry, remember them, we're trying to forget, presumably they're not doing it all for free for you.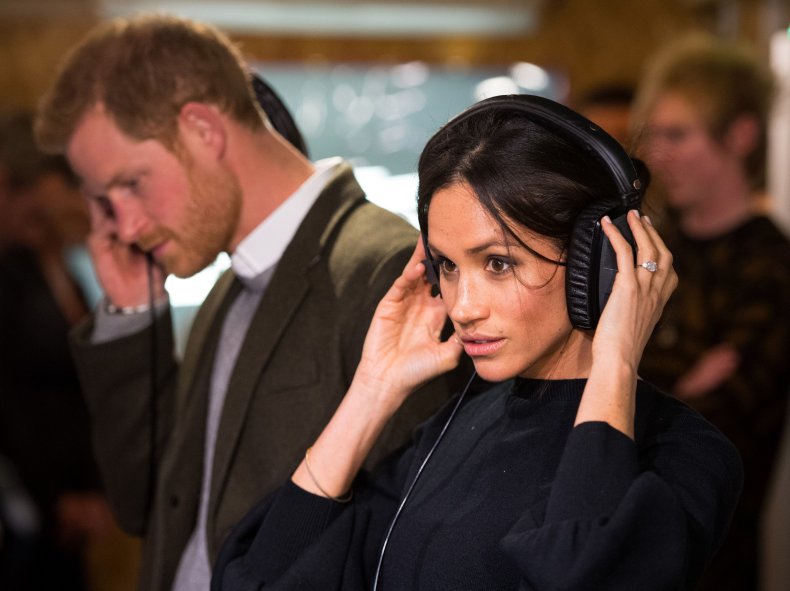 "So you're probably paying them quite a lot of money. Can you see how that slightly sticks in the craw for some of the artists who are driving Uber cars right now to pay the rent?"
Gutierrez replied: "No, they're not doing it for free.
"Like a lot of our services, there is a market for certain talent because they command a certain amount of consumption.
"We're talking about the podcast market. That's a market that's different than the music market.
"We don't get to negotiate directly with artists in the music space the way we negotiate directly with podcasters or people who create podcasts so the structure of that market is very different."
Asked if the couple were "box office," he replied: "Yes, in terms of the talent that goes into podcasts, yes.
"If you were thinking about the video streaming world you would think House of cards or you would think of Game of Thrones or you would think of those high production shows that tend to be the tent poles that attract people into the service and therefore benefit everyone."
It comes as Meghan and Harry made their first appearance since their baby announcement on a Spotify live stream event.
Meghan said in the footage: "We created Archwell audio to make sure we can elevate voices that maybe aren't being heard and hear people's stories."
Harry added: "And the biggest part of this is trying to create this community of where you can share, that will encourage everybody else to then share their own vulnerabilities in that safe space."
Archewell Audio's first full episode, a festive special, featured baby Archie as the special guest, wishing listeners a Happy New Year.