Inside Tyler Perry's $18 Million Mansion Where Meghan Markle and Prince Harry Are Reportedly Staying in Los Angeles
Meghan Markle and Prince Harry are reportedly staying in Tyler Perry's $18 million mansion with a swimming pool and a message to "remind you never to give up."
The Duke and Duchess of Sussex moved to Los Angeles from Canada just before the coronavirus pandemic sent California into lockdown.
However, the couple are still looking for their permanent home and Page Six reports they are staying at an eight-bedroom, 12-bathroom Tuscan-style mansion fit for a king and queen in the meantime.
The claims have not been officially confirmed but, if true, the formerly royal couple may like what Hollywood tycoon Perry has done with the place.
Above the cooker in his spacious kitchen are the words "Only Believe," a motto he told his Instagram followers helps him find inner strength.
On one picture, he wrote: "Over my stove in LA.
"Surround yourself with things that remind you to never give up."
Meghan and Harry have had a turbulent introduction to their new Californian lives, beginning their latest chapter in isolation.
From their Los Angeles base, Meghan has been fighting her war against some segments of the British press; earlier this month a London high court judge ruled elements of her lawsuit against the Mail on Sunday inadmissible.
Harry also watched father Prince Charles come down with coronavirus while stranded in a different time zone.
Perry's home, in Beverly Ridge, was built in 2012 over 24,500 square feet by the writer, comedian, producer and director, famous for his character Madea.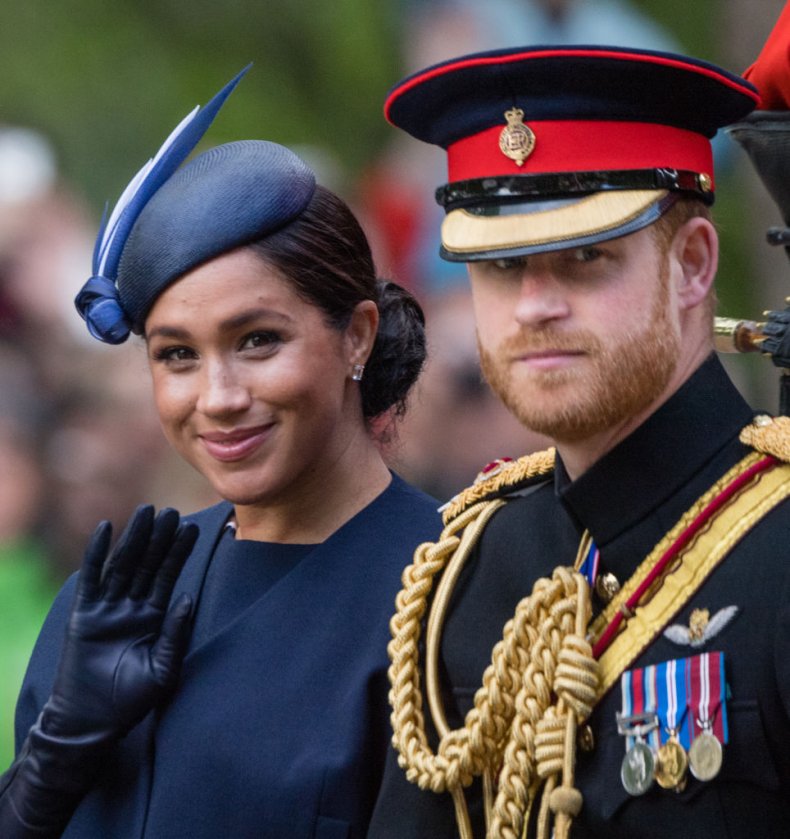 Set on a former public hiking trail, the mansion boasts spectacular views across the Franklin Canyon Park and Los Angeles stretching out to the sea.
Over the years, Perry has posted regular pictures of himself at his various homes, including the one in exclusive guard-gated Beverly Ridge where the duke and duchess are said to be staying.
Tyler has owned the house since 2004 and tried to sell it for $15 million when work had barely begun on the palatial hilltop retreat in 2007.
However, no sale went through and Perry continued building over the next five years before the house was completed in 2012.
After moving from Canada in March, the duke and duchess have been out in Los Angeles several times, including to deliver food parcels to the critically ill for charity Project Angel Food.
Richard Ayoub, the charity's executive director, said in a statement: "In honor of the Easter holiday, the Duke and Duchess spent Sunday morning volunteering with project angel food by delivering meals to our clients.
"And on Wednesday they quietly continued delivering meals to relieve our overworked drivers."
They were also photographed out walking the dogs.
However, there is plenty of space for the couple to enjoy the Californian sunshine on a row of deckchairs by the pool at Perry's mansion.
One Instagram video shot by Perry shows him poolside at the mansion sharing news with fans about his show The Haves and the Have Nots.