Meghan Markle and Prince Harry's Popularity Hits All-Time Low
Prince Harry and Meghan Markle's popularity in America has slumped further after his book Spare while the royal family have started to bounce back, according to exclusive polling for Newsweek.
The Duke and Duchess of Sussex told the story of their royal exit in a six-hour Netflix docu-series in December and Harry followed up that project with the release of his memoir in January.
The book was scathing of family members, including Prince William, who was described as having "alarming baldness" and who was accused of bundling Harry to the floor during an argument about Meghan.
However, in the aftermath it was Harry and Meghan whose popularity took the biggest hit, though there was some damage to the reputations of other royals too, as reported by Newsweek in January.
A little more than one month later, Harry and Meghan have sunk further in the polls while William, Kate Middleton, King Charles III and Queen Camilla have all seen their standing in the U.S. improve. The queen consort is now more popular in America than both Harry and Meghan.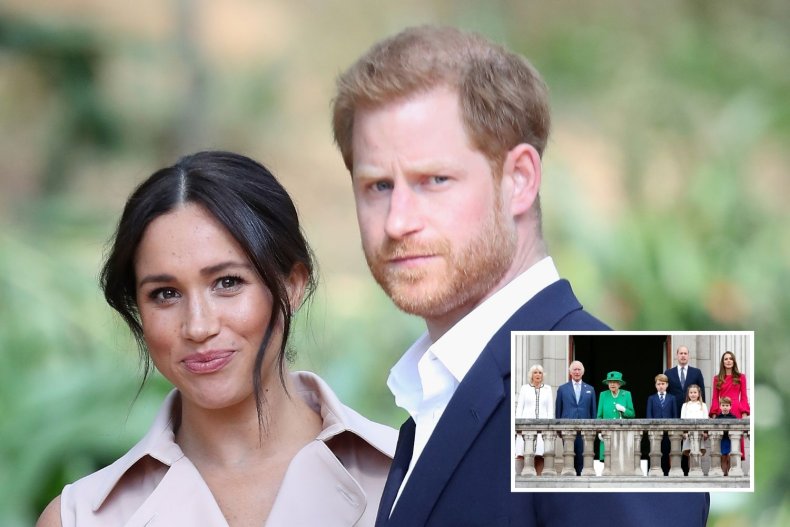 How Harry and Meghan's U.S. Popularity Has Sunk
Prince Harry was liked by 32 percent and disliked by 42 percent of those polled, giving him a net approval rating of -10, in research conducted by Redfield & Wilton for Newsweek on February 19.
That is a drop of three points since Newsweek's polling on January 16 which had him at -7. And he has now dropped 48 points since December 5 when polling by Redfield & Wilton for Newsweek put him on +38.
Meghan Markle was liked by 27 percent of Americans and disliked by 44 percent giving her a net rating -17 in our latest February 19 figures.
That represents a drop of four points since January 16, when she was on -13, and of 40 points since December 5 when she was on +23.
How America Views King Charles III and Queen Camilla
At the same time, the royals are showing signs of repair in the eyes of America as they prepare for the king's coronation in May.
Charles was liked by 29 percent and disliked by 18 percent giving him a net approval of +11 in our latest February polling.
On January 16 he was on +8 and he has now all but repaired the small dent in his reputation experienced since December 5, when he was on +12.
Camilla was among the royals to come off badly in Spare and Harry's associated interviews, after she was accused of leaking information to the media.
The book accused her of sacrificing Harry on her PR altar and revealed Harry and William did not want her and Charles to marry.
"In a funny way I even wanted Camilla to be happy," Harry wrote in Spare. "Maybe she'd be less dangerous if she was happy?"
Harry told 60 Minutes Camilla was dangerous "because of the connections that she was forging within the British press. And there was open willingness on both sides to trade off information. And with a family built on hierarchy, and with her, on the way to being Queen consort, there was gonna be people or bodies left in the street because of that."
Despite the broadside, Camilla was liked by 23 percent and disliked by 23 percent meaning her net approval rating is now on net zero. That is a small improvement since December 5 when she was on -2 and a more significant swing since January when she was on -8.
How America Views Prince William and Kate Middleton
The book's biggest target, however, was Prince William, with the Harry and William's relationship forming the basis of the memoir's title, a reference to the perception that every royal generation should have two children—an heir destined for the throne and a spare who waits on the side line in case of death or abdication.
Harry made this point viscerally in one section: "I was the shadow, the support, the Plan B. I was brought into the world in case something happened to Willy. I was summoned to provide backup, distraction, diversion and, if necessary, a spare part. Kidney, perhaps. Blood transfusion. Speck of bone marrow."
Harry said William ordered him "as the Heir speaking to the Spare, to shave" his beard off ahead of his royal wedding in 2018 out of jealousy because the future king had been denied the right to wear a beard at his own wedding in 2011.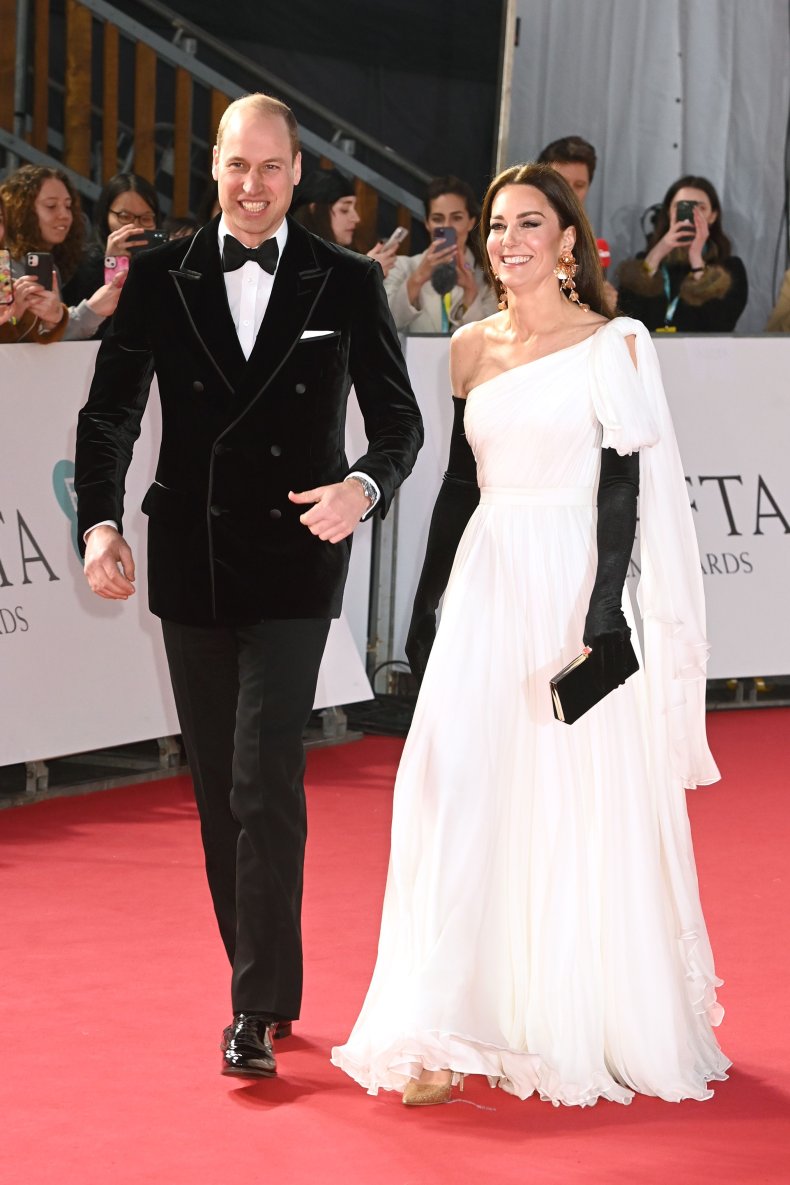 The Prince of Wales was, however, liked by 42 percent of Americans and disliked by 14 percent giving him a net rating of +28 in our February polling.
That is a seven point recovery since January 16, when he was on +21, though still some way off his +40 rating on December 5.
Kate was accused in the book of complaining that her daughter "Charlotte's dress is too big, too long, too baggy" and needed to be remade, rather than altered, four days before the wedding.
Nevertheless, the Princess of Wales remains America's favorite living royal, liked by 44 percent and disliked 12 percent giving her a net approval rating of +32. Kate's popularity has improved by six points since January though is still 11 points short of her +43 rating on December 5.
What U.S. Polling Means for the Royal Family
The decline in Harry and Meghan's popularity in America may not stop them earning money, after all they have been similarly unpopular in Britain for years and their projects remain commercially successful.
Harry's book broke U.K. records, their Netflix show soared to the top of the most watched list and Meghan's podcast Archetypes was ranked number one in Britain on Spotify.
However, what shines through from Harry's book is not only a desire to make money but a desire to have his own truth outshine the narratives of media organizations he dislikes and also briefings by the palace.
Americans, however, appear to be turning away from the Sussexes and back to the royals while the next major royal event approaching on the horizon is one where Harry and Meghan can only play second fiddle.
King Charles III's coronation, in May, will likely attract significant attention on both sides of the Atlantic and the Sussexes must decide whether they want to attend.
The historic ceremony stands a healthy chance of further rehabilitating the king's reputation and perhaps it could help Harry and Meghan's too.
On the other hand, it will be the first time they have seen the royals face-to-face since the book came out and there may be some difficult feelings on all sides.