Meghan Markle and Prince Harry Should Not Use Sussex Royal Title, Senior Adviser to Queen Elizabeth II Says
Meghan Markle and Prince Harry should not be allowed to use the Sussex Royal name for their future endeavors, according to a senior adviser to Queen Elizabeth II.
The Duke and Duchess of Sussex completed their formal exit as working members of the British royal family over the weekend and are now expected to spend the majority of their time in North America, specifically Canada. In a statement Saturday, Buckingham Palace said Harry and Meghan will not use their HRH titles going forward.
But according to Thomas Woodcock, Garter Principal King of Arms, the couple should also forego stylizing their various professional and charitable endeavors under the Sussex Royal branding. This includes their social media pages, such as their @sussexroyal Instagram account, official website and forthcoming charity.
Woodcock is a senior adviser to the queen on matters of heraldry and ceremonial traditions, which is believed to include royal titles, ranks and crests.
Woodcock told the U.K.'s The Times newspaper: "I don't think it's satisfactory. One cannot be two things at once. You either are [royal] or you're not."
According to the Times, Woodcock added that this was simply his personal opinion and any decision about royal titles ultimately lies with the queen.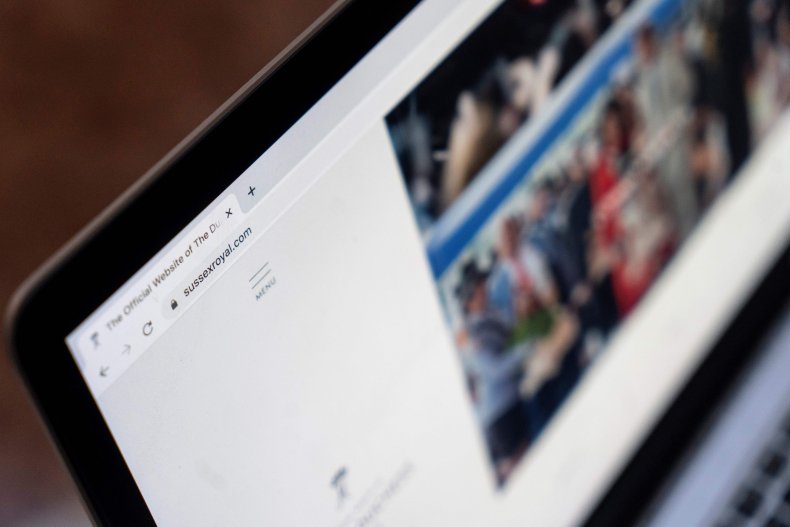 "[These are] such unusual times that it is a matter of waiting and seeing how things develop," said the Garter Principal King of Arms, whose other duty is announcing to the world the new monarch upon the death of the reigning king or queen.
Following negotiations with the royal family last week, Harry and Meghan agreed the terms of their decision to step back as senior members of the monarchy. On Saturday, Buckingham Palace said "in this new arrangement, they understand that they are required to step back from royal duties, including official military appointments. They will no longer receive public funds for royal duties."
The couple previously said they hoped to focus on their new charitable organization, which was initially announced last year, following their separation from the monarchy. In July 2019, Harry and Meghan incorporated the company Sussex Royal The Foundation of the Duke and Duchess of Sussex with the U.K.'s Companies House. This is expected to be the name of their royal foundation following their separation from a joint charitable endeavor with Harry's brother, Prince William, and his wife, Kate Middleton, last year.
At a private dinner for his Sentebale charity in London on Sunday, Harry addressed the couple's decision to live a more private life after finalizing their agreement to step away as working members of the royal family.
"It brings me great sadness that it has come to this. The decision that I have made for my wife and I to step back is not one I made lightly," Harry said.
"It was so many months of talks after so many years of challenges. And I know I haven't always gotten it right, but as far as this goes, there really was no other option."
On Tuesday, Harry landed in Vancouver Island, Canada, to be reunited with Meghan and their baby son Archie, beginning their new lives away from royal duties.
The following Statista chart shows which members of the royal family the British public believe receive the worst treatment in the media.