Meghan Markle and Prince Harry Want These 7 Things as Royal Wedding Gifts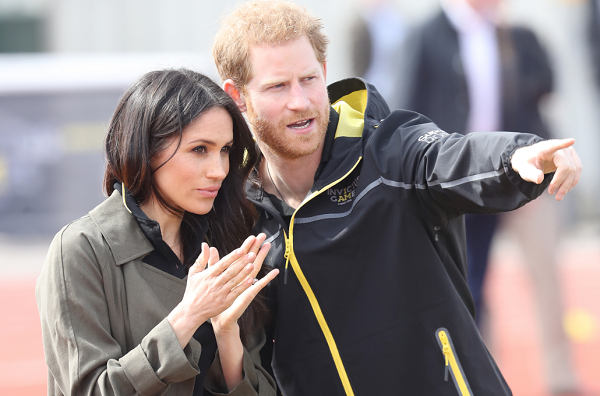 If you were hoping to send Prince Harry and Meghan Markle Tiffany china sets engraved with their initials as a wedding gift, don't bother. The couple has specifically requested that guests not send wedding gifts when they tie the knot on May 19. Instead, Harry and Markle have asked friends, relatives and fans to simply donate to charity.
The couple selected seven organizations for people to send donations, Kensington Palace announced Monday. The Palace noted that the couple had no formal relationship with the charities chosen but said they were simply "small charities" Markle and Harry wanted to "amplify and shine a light on."
"The couple have chosen charities [that] represent a range of issues they are passionate about, including sport for social change, women's empowerment, conservation, the environment, homelessness, HIV and the armed forces," the palace statement said.
The charities include Scotty's Little Soldiers, The Wilderness UK and Surfers Against Sewage.
Markle and Harry's charitable efforts represent a shared interest for the couple.
Apart from her work as an actress on USA's Suits, Markle spent much of her career working with charitable organizations in the U.S. As a United Nations Women advocate, Markle used her platform to promote World Vision—a humanitarian aid and development organization—and U.K. charity One Young World, an effort that brings young leaders together from around the globe to discuss societal issues.
Markle has said she is most thrilled to continue her charity work after she officially becomes a royal in May. "What's been really exciting, as we talk about the transition out of my career… is that the causes that have been very important to me, I can focus even more energy on," Markle told BBC after announcing her engagement in November.
As for Harry, much of his life has been dedicated to charitable outreach. Aside from his own organization, Sentebale—which helps child victims of poverty and HIV/AIDS in African countries like Botswana and Lesotho—Harry also works with the Halo Trust, an African program aimed at increasing awareness of people living with serious injuries from exploded land mines left in Angola after war. Harry's late mother Princess Diana often worked with Halo Trust and famously attracted global attention when she walked through an active land mine area during a trip to Angola in 1997.
Harry has also worked with his brother Prince William on many charitable occasions. Most recently the brothers and Williams' wife, Kate Middleton, launched their own advocacy group, Heads Together, aimed at mental health awareness.