Meghan Markle's Privacy Ordeal Could Drag on As Tabloid Eyes Supreme Court Appeal
Meghan Markle won her privacy battle over a letter to her father—only for the tabloid she sued to warn of a possible U.K. Supreme Court challenge.
The Duchess of Sussex went from victory to the threat of a possible new round of explosive legal action all before 6:00 a.m. ET on Thursday December 2.
Meghan, 40, sued for privacy and breach of copyright after The Mail on Sunday published a letter she sent her father begging him to stop talking to the media.
She won at the High Court in February and at the Court of Appeal on Thursday, but the newspaper's lawyers have warned of a possible new challenge.
If the publisher is successful in overturning her original victory it would force a trial in which she would likely have to give evidence and hand over more private messages.
A statement released by the tabloid to Newsweek read: "We are very disappointed by the decision of the Court of Appeal. It is our strong view that judgment should be given only on the basis of evidence tested at trial, and not on a summary basis in a heavily contested case, before even disclosure of documents.
"No evidence has been tested in cross-examination, as it should be, especially when Mr Knauf's evidence raises issues as to the Duchess's credibility."
It added: "We are considering an appeal to the Supreme Court in the United Kingdom."
Jason Knauf is the former communications secretary who accused Meghan of bullying two PAs out of the royal household in October 2018.
He supplied the court with Meghan's texts and emails showing past statements in court filings were misleading and forcing her into a public apology.
However, on winning, the duchess put all that behind her and issued a triumphant statement denouncing The Mail on Sunday's journalism and referencing the "daily fail," a nickname given by detractors to its sister title The Daily Mail.
She said: "Today, the courts ruled in my favor—again—cementing that The Mail on Sunday, owned by Lord Jonathan Rothermere, has broken the law. The courts have held the defendant to account, and my hope is that we all begin to do the same.
"Because as far removed as it may seem from your personal life, it's not. Tomorrow it could be you. These harmful practices don't happen once in a blue moon—they are a daily fail that divide us, and we all deserve better."
However, the newspaper defended its reputation, arguing its reporting of Meghan's letter was in the public interest.
In court, the paper argued Thomas Markle passed it the five-page handwritten note to back up his claim that an article criticizing him in People had misrepresented its contents.
The newspaper's statement read: "After People magazine published an attack on Mr Markle, based on false briefings from the Duchess's friends wrongly describing the letter as a loving letter, it was important to show that the letter was no such thing.
"Both the letter and People magazine also seriously misrepresented the reasons for Mr Markle's non-attendance at the royal wedding.
"The articles corrected these matters, and raised other issues of public interest including the reasons for the breakdown in the relationship between the Duchess and her father."
Amber Melville-Brown, of international law firm Withers, told Newsweek that The Mail on Sunday's publisher Associated Newspapers Ltd. (ANL) would likely pursue a further appeal but may struggle to get permission.
She said: "Given the Court of Appeal's reiteration as to the narrowness of its decision making it is unlikely it will grant permission to appeal.
"On the other hand, ANL sought to present this case as an outright and indefensible attack on free speech.
"Given its delight, and commercial imperative, in serving up salacious stories and personal peccadillos about individuals across all walks of life, and giving the blood, sweat, tears and money it will already have poured into this case, it seems unlikely that it would walk away now without any attempt to obtain further judicial consideration."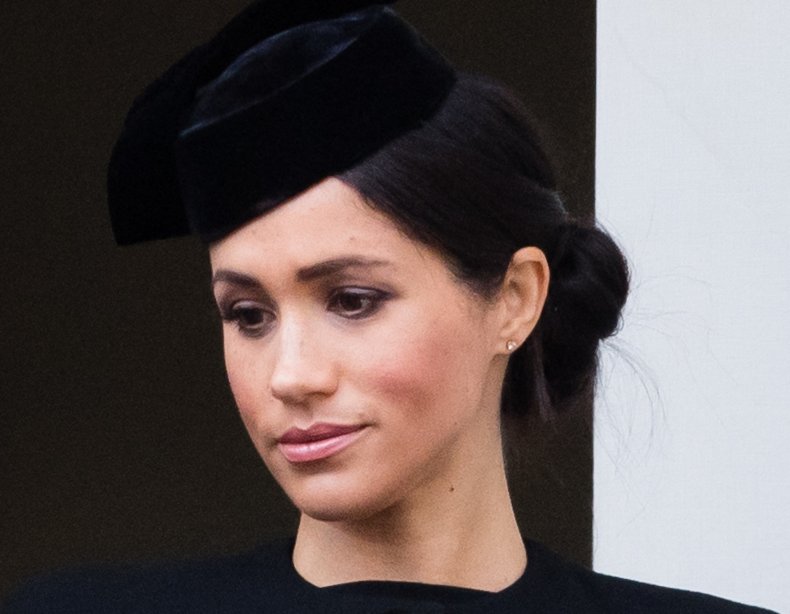 UPDATE 12/02/21 12:15 p.m. ET: This article was updated to include comment from Amber Melville-Brown of the Withers law firm.