Meghan Markle acknowledged Kate Middleton also struggled with the media but added: "Rude and racist are not the same."
CBS This Morning today published a series of extra un-broadcast clips from Oprah Winfrey's interview with the Duke and Duchess of Sussex.
Among them, Meghan address the issue of her sister-in-law's own brushes with the media which saw her nicknamed "Waity Katie" during her long courtship in which she was said to be waiting for Prince William to propose.
Meghan told Oprah: "Kate was called Waity Katie, waiting to marry William, while I imagine that was really hard and I do, I can't picture what that felt like.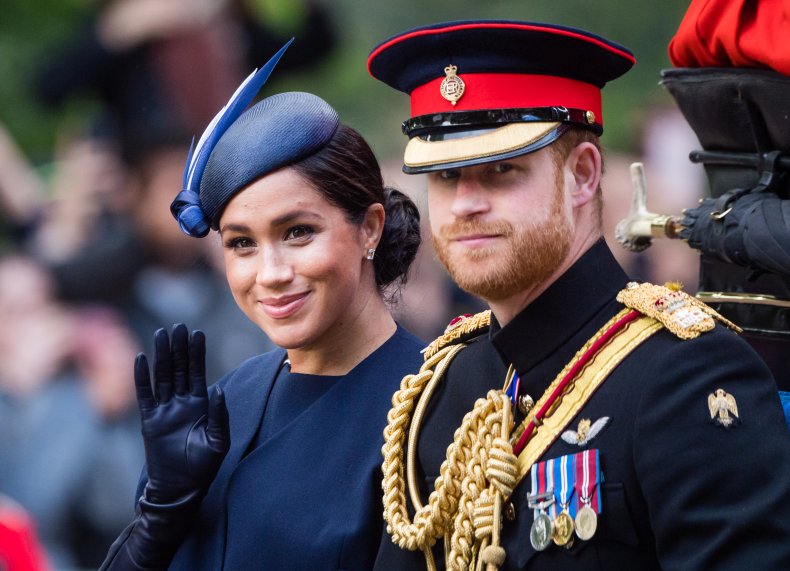 "This is not the same and if a member of his family will comfortably say we've all had to deal with things that are rude. Rude and racist are not the same.
"You've also had a press team that goes on the record to defend you especially when they know something's not true. And that didn't happen for us."
Oprah suggested Meghan was bullied on an international scale while Meghan said other members of the royal family have not had the additional pressure of social media.
She said: "And social media. That didn't exist and so it was like the wild, wild west."
Prince Harry told Oprah: "It's been really hard because I'm part of the system with them, I always have been.
"My brother can't leave that system, but I have."
Asked whether William felt trapped, he replied: "I don't know I can't speak for him. But with that relationship and that control and the fear by the U.K. tabloids, it's a really, it's a toxic environment.
"But I will always be there for him and I will always be there for my family."