Who Is Samantha Grant, Meghan Markle's Half Sister? Quick Facts About Prince Harry's Future In-Law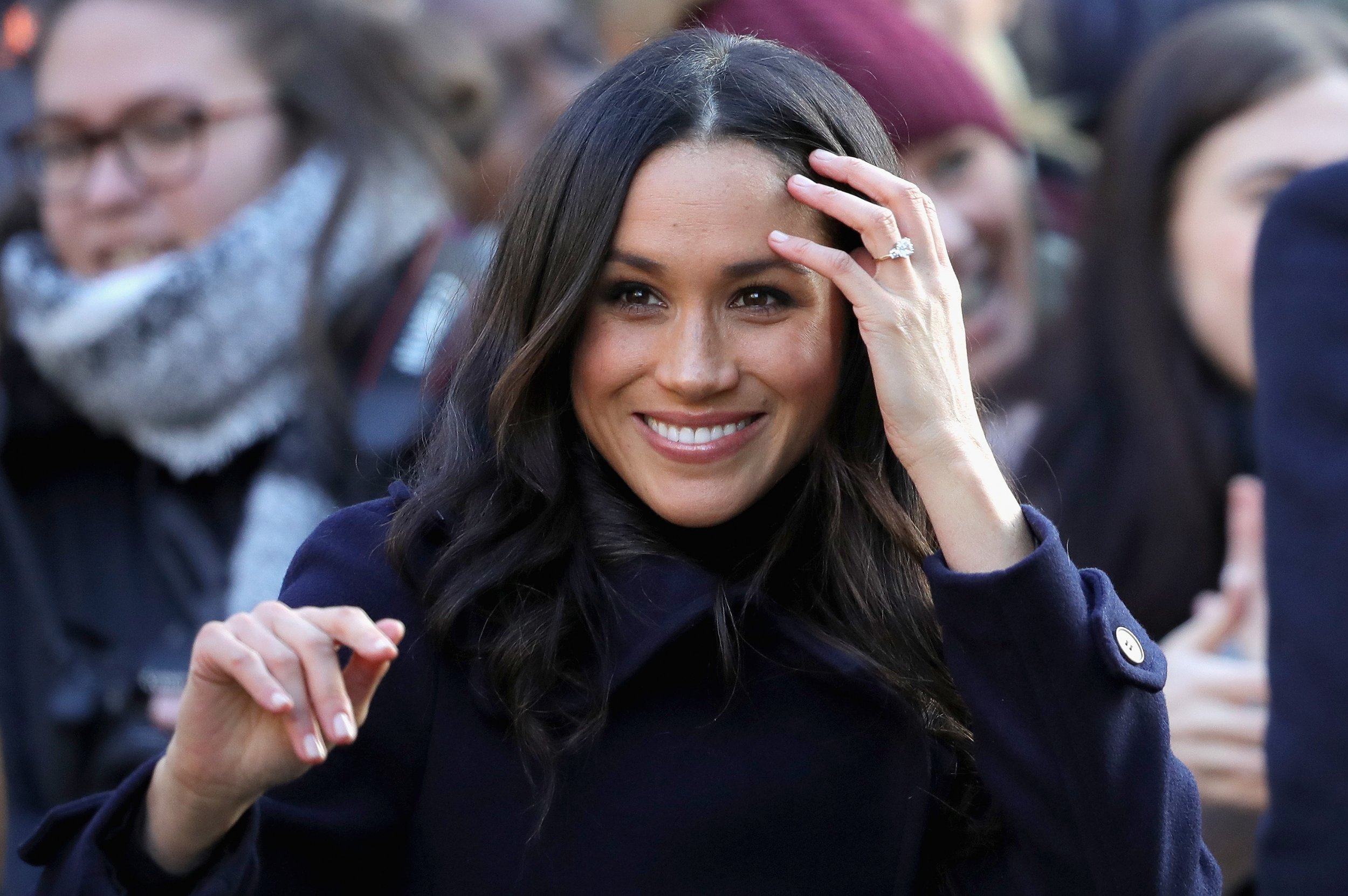 Updated: There's always one in the family, and for Meghan Markle it's half sister Samantha Grant. The two have reportedly been estranged since 2008, but Grant publicly spoke out about the Suits actress multiple times after her romance with Prince Harry went public. So when the British royal said Markle enjoyed his family during Christmas, Grant essentially slammed her future brother-in-law. Listed below are some quick facts about Grant, who changed her name to Markle on Twitter.
Markle and Grant have the same father but grew up in different houses.
Grant, 52, was born to Thomas and Rosalyn Markle. They also had a son, Tom, now 50. Markle remarried Meghan's mother, yoga teacher Doria Radlan; they separated when Meghan was 5. (A retired Hollywood cinematographer, Thomas now spends most of the year in Mexico.)
She has multiple sclerosis.
Grant was diagnosed with the disease in 2008. She's wheelchair-bound because of it, and she was quoted as saying once that she didn't want fame or fortune, she just wanted surgery so she could walk again.
Grant hinted her diagnosis was the reason for their estrangement.
"I didn't feel a separation from her until I was in the wheelchair," she said, according to The Sun.
Grant doesn't think Meghan deserves to be a member of the royal family.
Markle, 36, is a "shallow social climber" who has a "soft spot for gingers," she once said. Other damning comments include: "Her behavior is certainly not befitting of a royal family member," and "Hollywood has changed her. I think her ambition is to become a princess."
If the British family knew the "real" Markle, they wouldn't like her.
"The royal family would be appalled by what she's done to her own family," Grant claimed. "The truth would kill her relationship with Prince Harry."
Grant is writing a tell-all book, which might be called The Diary of Princess Pushy's Sister.
"Read my book for all the fun details," she tweeted on Wednesday.
Not everything Grant said about Markle was bad.
"She's lovely. She's very animated, very charming, very lively and no matter what I don't believe that you can be a half sister," she said on Good Morning Britain in October. "Either you're sisters or you're not. In my heart and in reality she's my sister and she's absolutely lovely. So let me get rid of any misperception about that whatsoever."
The two are 17 years apart and, according to one source, have never been close.
A source told E! Online in April: "This woman who [Markle] hardly knows, who has had a lifelong history of lying and manipulation, is setting her sights on her for no reason. In their very limited contact, Meghan has never been anything but nice to her and for the majority of those interactions, Meghan was just a little girl. This is an old, jealous woman— She is in her 50s! Who does this in their 50s?—doing anything she can to take advantage of the situation, to sell lies for money and fame."
Markle never publicly responded to her half sister. No word yet whether Grant will be invited to the royal wedding in May, 2018.
Newsweek reached out to Grant for comment. She didn't immediately respond.
This story has been updated to include tweets from Grant.