Meghan Markle Says 'We Had to Leave Our Baby' After Fire in Archie's Room
Meghan Markle says she was made to continue her South Africa tour in 2019 after a fire in a room that her son Archie was "supposed to be sleeping in."
The Duchess of Sussex launched what appeared to be a veiled criticism of the palace in her new Archetypes podcast, which dropped on Spotify on August 23.
Meghan said there was a fire in the room Archie was meant to be sleeping in on the first day of her and Prince Harry's South Africa tour in September, 2019.
At the time, Meghan and Harry had left Kensington Palace and their office was run from Buckingham Palace.
"Archie was what, four and a half months old? And the moment we landed, we had to drop him off at this housing unit that they had had us staying in," the Duchess said. "He was going to get ready to go down for his nap.
"We immediately went to an official engagement in this township called Nyanga, and there was this moment where I'm standing on a tree stump and I'm giving this speech to women and girls, and we finish the engagement, we get in the car and they say there's been a fire at the residence. What? There's been a fire in the baby's room. What?"
Meghan added: "And so we're in the car. We had just landed, what, an hour or 2 hours before racing back? We get back ... Our amazing nanny, Lauren, who we'd had all the way until, in Canada here ... Lauren in floods of tears.
"She was supposed to put Archie down for his nap and she just said, 'You know what? Let me just go get a snack downstairs.'
"And she was from Zimbabwe and we loved that she would always tie him on her, her back with a mud cloth, and her instinct was like, Let me just bring him with me before I put him down."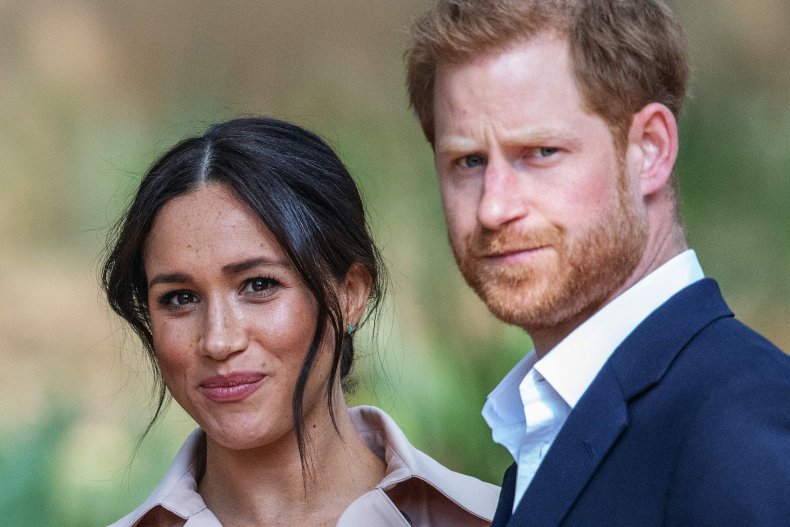 "In that amount of time that she went downstairs," Meghan continued, "the heater in the nursery caught on fire. There was no smoke detector.
"Someone happened to just smell smoke down the hallway, went in, fire extinguished. He was supposed to be sleeping in there.
"And we came back. And of course, as a mother, you go, Oh, my God, what? Everyone's in tears, everyone's shaken. And what do we have to do? Go out and do another official engagement? I said, 'This doesn't make any sense.'
"I was like, 'Can you just tell people what happened?' And so much, I think, optically, the focus ends up being on how it looks instead of how it feels."
The royal's account emerged during an interview with tennis star Serena Williams on the debut episode in the series.
Meghan and Harry landed in South Africa on September 23 where they first stopped at the British High Commissioner's residence in Cape Town before heading out to the initial engagements in Nyanga that Meghan mentioned.
Later the same day, they had further engagements at District Six Museum and District Six Homecoming Centre, in Zonnebloem, Cape Town.
While there, Meghan was asked "Where's Archie?" by Somaya Ebrahim, an 81-year-old former inhabitant of the district, where residents were forcibly removed the Apartheid government in the 1970s.
Quoted by People at the time, Harry replied "He's sleeping" and added: "He's not grouchy, just exhausted."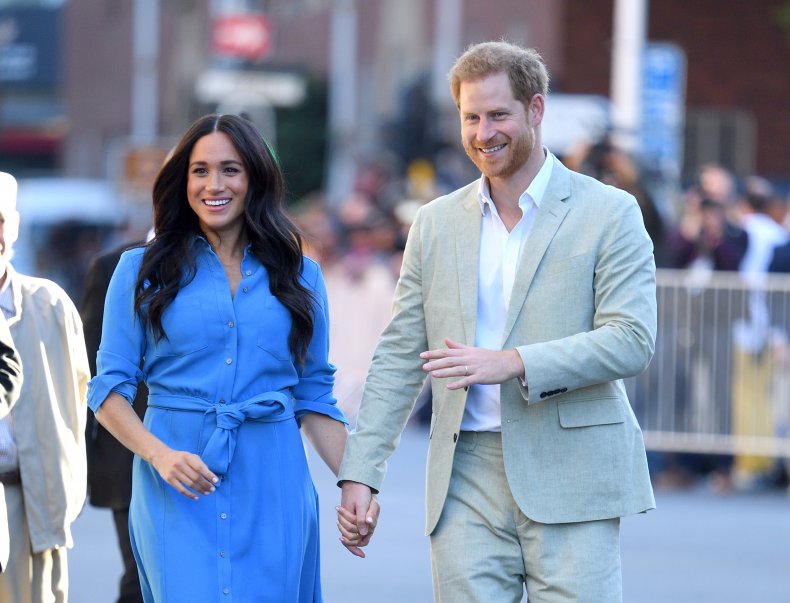 The magazine at the time quoted a royal source suggesting the couple "hope to be able to include Archie at some point in the program, but it is difficult to schedule because he is 5 months old."
However, Meghan told Archetypes: "We had to leave our baby and even though we were being moved to another place afterwards, we still had to leave him and go do another official engagement."
Meghan did not make clear who had asked the couple to continue with their engagements but People reported they had an entourage of 13.
The Court Circular listed Meghan's outgoing private secretary Samantha Cohen, her replacement Fiona Mcilwham and press secretary Sara Latham.
Elsewhere in Archetypes, Meghan suggested it was only on beginning her relationship with Prince Harry that she experienced negative associations with ambition.
"So, I don't remember ever personally feeling the negative connotation behind the word ambitious until I started dating my now husband," she said. "And um, apparently ambition is, uh... a terrible, terrible thing, for a woman that is, according to some.
"So, since I've felt the negativity behind it, it's really hard to un-feel it. I can't unsee it, either, in the millions of girls and women who make themselves smaller—so much smaller—on a regular basis."
Newsweek has reached out to Buckingham Palace for comment.
For more royal news and commentary check out Newsweek's The Royal Report podcast:
Update 8/23/22: The headline of this article was updated.