Meghan Markle Is 'Terrified' of New Royal Life With Prince Harry, Father Says
Meghan Markle's father claims the new duchess of Sussex is "terrified" of her new life as a royal. He hasn't spoken to his daughter since the day after she married Prince Harry two months ago, but he apparently has observed fear in his daughter's eyes.
"My thing about my daughter right now is that I think she is terrified. I see it in her eyes, I see it in her face, and I see it in her smile," Thomas Markle, 73, said during an interview with The Sun released Sunday. "I've seen her smile for years. I know her smile. I don't like the one I'm seeing now. This one isn't even a stage smile—this is a pained smile."
Despite suggesting Meghan "might be just having a couple bad days," he said she might be "under too much pressure" as she adapts to her new life. "There's a high price to pay to be married to that family," he added.
Thomas tried to contact her in the weeks following the royal wedding, which was held at St. George's Chapel in Windsor on May 19, but without success. "The phone number I had been calling Meghan on is no longer picking up," he said.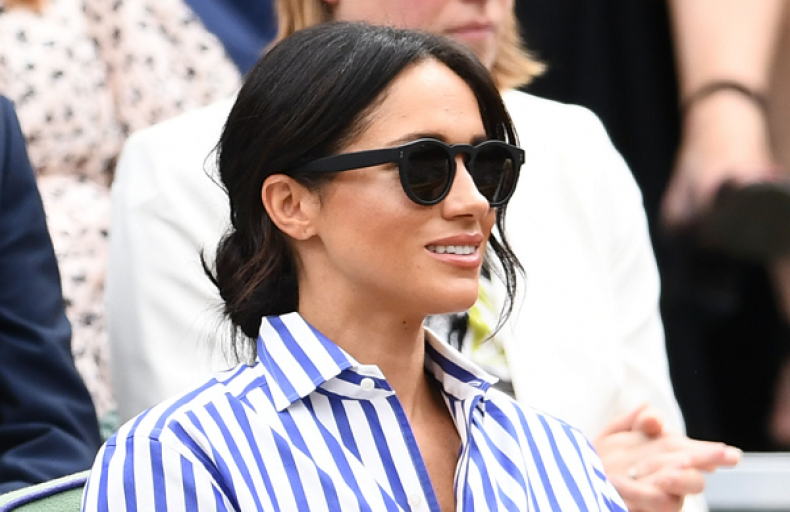 He also doesn't have an address to mail her letters. "It's probably the longest time I have gone without speaking to her ever," Thomas said. "If I had one message for her, it would be that I'm sorry for anything that went wrong."
Initially, Thomas canceled his appearance at the royal wedding after it was revealed that he posed in a number of staged paparazzi photos. He later backtracked and said he would attend the wedding if he received travel clearance from his doctor after suffering a heart attack. Two days before the newlyweds exchanged vows, Meghan and Harry released a statement saying her father would not be joining them at the wedding due to health problems.
Thomas was supposed to walk Meghan down the aisle, but instead Harry's father, Prince Charles, walked her part of the way.
Thomas said his interview with The Sun would likely be his last. "I have already apologized to the royal family," he said. "I honestly think that if the queen [Elizabeth II] took the time to think that she would not see me because I did some stupid photographs, that is ridiculous."
He added, "All I am doing is setting the record straight and reaching out to my daughter."