Meghan Markle 'Is Voting in This Election' in Historic Move for a Royal
Meghan Markle becomes the first royal to ever take part in a national election as sources tell Newsweek: "The duchess is voting."
Meghan's comments on the election sparked fierce debate in Britain over the summer and after months of criticism she will soon get to see whether her interventions were worth it.
The Sussex camp has not confirmed whether Meghan will cast her ballot today or whether she has already taken part in early voting.
A source told Newsweek: "I'm not going to get into methods or timing, but can confirm that the duchess is voting in this election."
Prince Harry will not be voting having only arrived on U.S. shores in March.
And he recently admitted he has never been able to vote before due to a royal convention which dictates members of the family do not get involved in politics.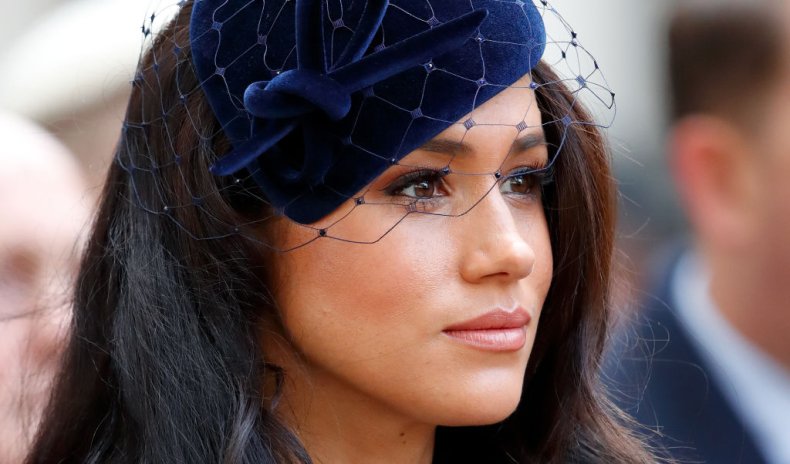 He told Time100 in September: "This election I'm not going to be able to vote here in the U.S. but many of you may not know I haven't been able to vote in the U.K. my entire life.
"As we approach this November, it's vital that we reject hate speech, misinformation and online negativity."
However, Meghan has spoken passionately about her plans to use her voice and urged Americans to cast their votes.
Meghan told the 19th News in August: "I look at my husband [Prince Harry] for example; he's never been able to vote, and I think it's such an interesting thing to say the right to vote is not a privilege, it is a right in of itself."
The Duchess of Sussex also spoke positively about the prospect of Kamala Harris becoming the first Black vice president during a conversation with Gloria Steinem in August.
Meghan said: "I'm so excited to see that kind of representation.
"You know, for me, being biracial, growing up, whether it was a doll or a person in office, you need to see someone who looks like you in some capacity.
"As many of us believe, you can only be what you can see.
"In the absence of that, how can you aspire to something greater than what you see in your own world?"
The debate about Meghan's election comments began after her third call for Americans to vote, made through the Michelle Obama-backed virtual summit, When We All Vote.
In August, the duchess said: "We're only 75 days away from election day. That is so very close and yet there's so much work to be done in that amount of time.
"Because we all know what's at stake this year. I know it.
"I think all of you certainly know it and if you're here on this fun event with us then you are just as mobilized and energized to see the change we all need and deserve."
By September, Donald Trump was told by a journalist the duchess had backed Joe Biden during a press conference.
The President replied: "I'm not a fan of hers.
"I would say this — and she has probably heard that — I wish a lot of luck to Harry because he's going to need it."
In October, Missouri Congressman Jason Smith wrote to the British ambassador in Washington to demand Harry and Meghan be stripped of their titles over their election comments.
He wrote: "It is my view the titles and privileges they retain by permission of Her Majesty the Queen, given with the advice and consent of her government, prevent the Duke and Duchess from separating comments made in a personal capacity from their official position within the British Royal Family.
"Therefore, by allowing the Duke and Duchess of Sussex to retain their titles, and these political comments to continue, the British Government is effectively condoning interference in the 2020 United States Presidential Election from officials at the highest level of the British establishment."