Meghan Markle was officially handed victory in her lawsuit against U.K. tabloid the Mail on Sunday in a judgement earlier on Wednesay.
The Duchess of Sussex sued the newspaper for printing a letter she sent her father criticizing him for speaking to the media.
Thomas Markle leaked the five-page handwritten note accusing him of breaking her heart. When extensive extracts were published, a long running courtroom saga unfolded.
Meghan was handed victory on privacy earlier this year but several aspects of her copyright claim were held over for another hearing.
Last week a judge indicated she would win those too—but his full reasons were saved for a written judgement released by the High Court, in London, today.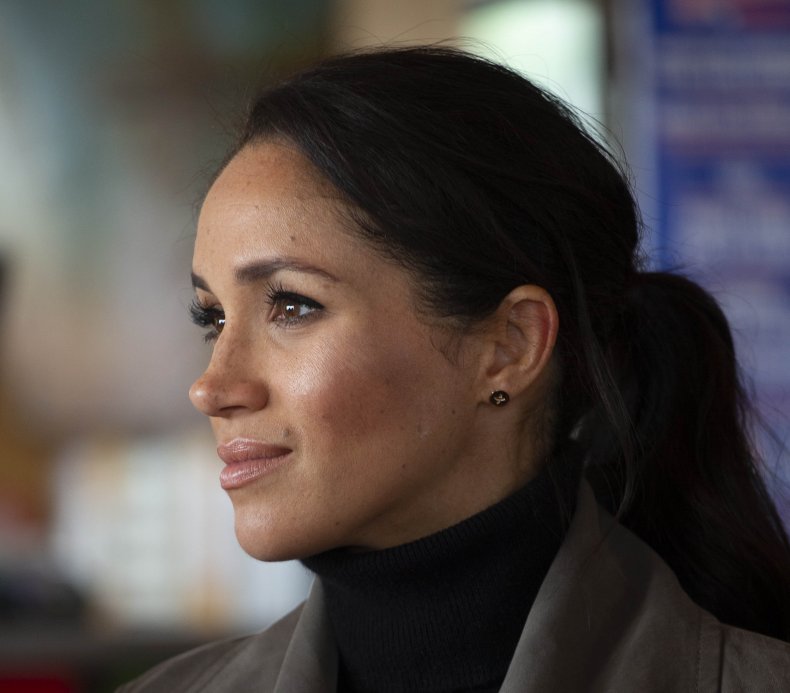 Judge Mark Warby ruled the Mail on Sunday's case had been shattered by an 11th hour letter from a former aide, Jason Knauf.
Previously her communications secretary, he told the court that even though he had provided feedback on her drafts of the letter he did not actually write the words and therefore was not an owner of the copyright.
Warby wrote: "Mr Knauf's position, as stated by [his lawyers] Addleshaw Goddard, is unequivocal and definitive, not uncertain or provisional. It is buttressed by expert legal advice.
"The [Mail on Sunday's] has not advanced any reasoned basis for supposing that a different conclusion might be arrived at after a trial.
"The [Mail on Sunday's] pleaded case is reduced to a speculative hypothesis, founded on hearsay from an unknown source, which lacks corroboration and is contradicted by both the key individuals."
The queen's lawyers at Farrer & Co also indicated they did not wish to assert Crown copyright over the letter paving the way for Meghan to be handed a simple win.
In his letter, Knauf said: "While our client had some involvement in the circumstances in which the Letter and the Electronic Draft were created, for the reasons explained below, it has never been his belief that he was the author or a joint author of either work, nor has he ever suggested as much to anybody."
However, Knauf's letter did give him the chance to hit back at Meghan's own claims both through the court case and her interview with Oprah Winfrey that she was left unprotected by Kensington Palace press office.
He said: "From 2016 Mr Knauf led extensive efforts to protect the privacy and reputation of the Duchess and, as and when directed by her, the privacy of her parents.
"This included drafting a press statement in November 2016, issued in his own name, condemning racist and sexist coverage of Ms Markle (as she then was) and other regular interventions—directly to media and through the Independent Press Standards Organisation ("IPSO")—to request privacy both for her and for her parents.
"In the case of Thomas Markle, Mr Knauf was, at the Duchess's request, involved in providing advice and offering support with a view to protecting her father from media intrusion.
"That included many conversations with Mr Markle and a number of interventions, through IPSO and directly with publications, to object to intrusions into Mr Markle's privacy."