Meghan Markle's Lawyers Treating Her Five Friends as 'Potential Witnesses'
Meghan Markle's lawyers are treating her five friends as "potential witnesses" in the first indication they may give evidence in her privacy case against a tabloid, a source tells Newsweek.
The Duchess of Sussex is asking the High Court in London to ban the Mail on Sunday from naming five of her inner circle who gave interviews to People magazine deafening her.
During the intervention, the friends mentioned a letter she sent her father following a rift in the run up to her wedding to Prince Harry.
The U.K. newspaper has been given their identities by the Duchess' lawyers confidentially but now wants to make them public.
Experts told Newsweek in May how the friends would have to testify, but this is the first statement on the subject from anyone linked to either side in the case.
A source told Newsweek on Thursday: "Failure to protect these women would enable the Mail on Sunday to publish an 'exclusive' story about their personal lives, thereby declaring open season for other tabloids and media outlets to follow suit.
"Ultimately, it could lead to the intimidation of potential witnesses in a forthcoming trial.
"These women should not face the threat of intrusive media behavior that is motivated by a media outlet's drive for commercial gain."
The source said: "Decisions haven't been made as yet on either side and there isn't a need to have made those decisions at this stage but I think it is pretty safe for anyone to argue that they could well be witnesses.
"If any of them are called as witnesses, that will be a public thing at the time of trial.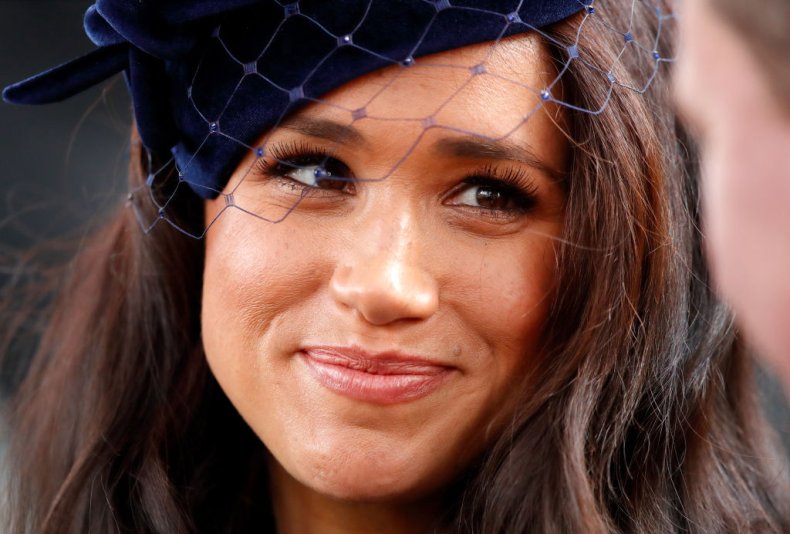 "The fact that the Mail and the courts have their names, the fact that if they're called as witness then they will be on the public record, the fact that them actually wanting to print the details of these women now has no legal necessity or legal basis means the only reason they could want to do it is so they can spend the next few months talking about these women."
Meghan's five friends were described in People as "a close confidante," a "former costar," a "friend from Los Angeles," a "former colleague" and a "longtime friend."
A key member of the five has been referred to in a previous court filing by Meghan as Friend A.
The document, seen by Newsweek, reads: "Friend A witnessed the Claimant's many calls to her father during the week of the wedding, from Nottingham Cottage, as well as from wedding rehearsals and pre-wedding events in Windsor and from Windsor Castle, all of which were ignored or declined.
"Additionally, no suggestive language was used to portray Mr. Markle in a negative light by Friend A, who has personally known the Claimant's father for over 20 years."
The statement offers a clue to the duration of their friendship as it would take Meghan back to when she was around 18.
Speculation has long been circulating about the identities of the five women, with best friend Jessica Mulroney among the names mentioned, though she is not suspected of being Friend A.
However, gossip has circulated suggesting Meghan's friendship with Mulroney was damaged by a recent incident in which the Canadian reality TV star was accused of the racist bullying of influencer Sasha Exeter.
A recent headline on Mail Online, which is published by the same company as the Mail on Sunday, reads: "Will Jessica Mulroney STILL back Meghan Markle in 'trial of the century' after she ditched her BFF?"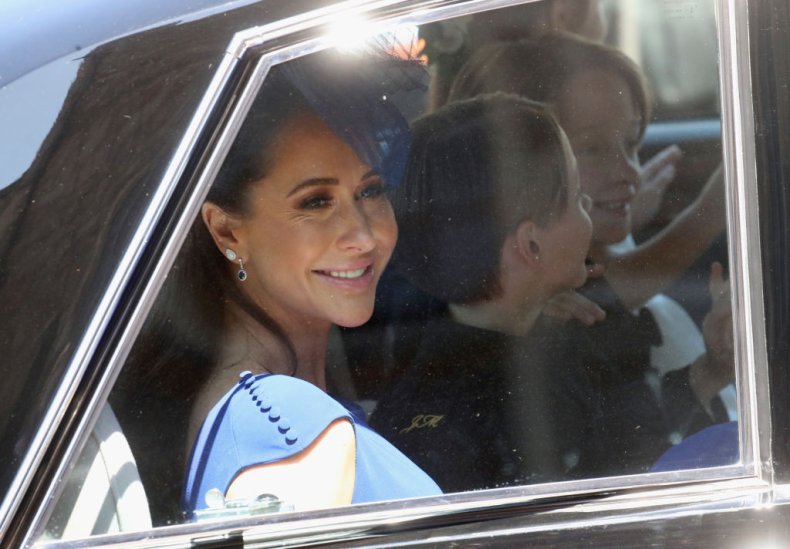 A witness statement from the Meghan released today reads: "Associated Newspapers, the owner of The Daily Mail and the Mail on Sunday, is threatening to publish the names of five women—five private citizens—who made a choice on their own to speak anonymously with a U.S. media outlet more than a year ago, to defend me from the bullying behavior of Britain's tabloid media.
"These five women are not on trial, and nor am I.
"The publisher of the Mail on Sunday is the one on trial. It is this publisher that acted unlawfully and is attempting to evade accountability; to create a circus and distract from the point of this case—that the Mail on Sunday unlawfully published my private letter.
"Each of these women is a private citizen, young mother, and each has a basic right to privacy.
"Both the Mail on Sunday and the court system have their names on a confidential schedule, but for the Mail on Sunday to expose them in the public domain for no reason other than clickbait and commercial gain is vicious and poses a threat to their emotional and mental wellbeing.
"The Mail on Sunday is playing a media game with real lives.
"I respectfully ask the court to treat this legal matter with the sensitivity it deserves, and to prevent the publisher of the Mail on Sunday from breaking precedent and abusing the legal process by identifying these anonymous individuals—a privilege that these newspapers in fact rely upon to protect their own unnamed sources."
The Mail on Sunday will be expected to respond to Meghan's argument and there will then be a hearing after which the judge will rule.