Meghan McCain Criticizes 'Abhorrent' Trump Over Reports President Mocked Her Father, Senator John McCain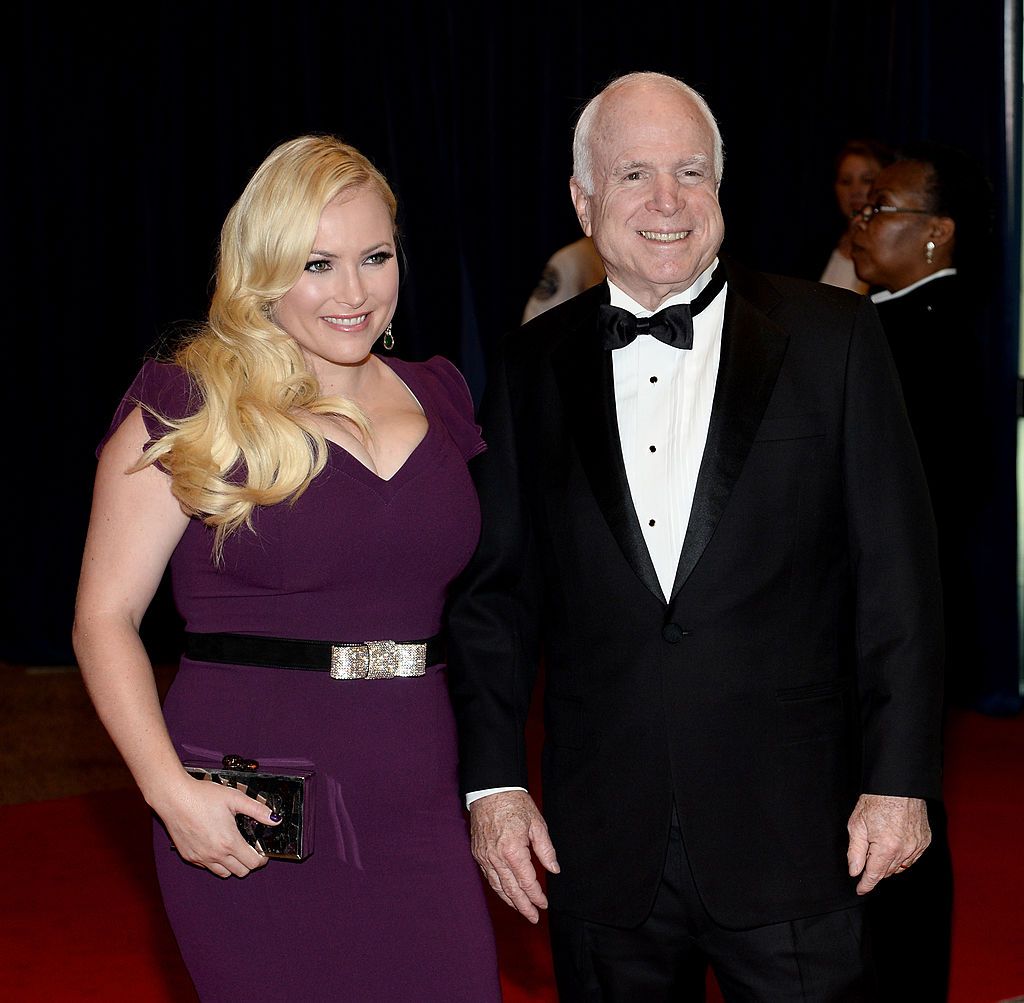 Meghan McCain, the daughter of Arizona Senator John McCain, has lashed out at President Donald Trump following reports that he physically mocked her father in private.
"What more must my family be put through right now?" she wrote, as her father struggles with an aggressive form of brain cancer. "This is abhorrent."
Axios reported Wednesday that Trump had mocked McCain and Senate majority leader Mitch McConnel. The report comes as the latest Republican healthcare bill designed to replace the Affordable Care Act or Obamacare is stalled in Congress.
McCain is one of three Republican senators who have refused to back the bill, and in June dramatically voted against an earlier attempt to repeal Obamacare.
According to the report, Trump mocks McCain by imitating his thumbs down gesture during the historic healthcare vote, and McConnel by making lethargic gestures and slumping his shoulders.
In a tweet Monday, Trump criticized McCain for his opposition to the latest GOP healthcare bill, posting a video of the senator criticizing Obamacare.
"A few of the many clips of John McCain talking about Repealing & Replacing O'Care. My oh my has he changed-complete turn from years of talk!" tweeted the president.
He had also attacked McCain for his opposition at a campaign rally in Alabama Friday, and at an appearance on a local radio show in the state on Sunday.
McCain was diagnosed with a brain tumor in July. In a CBS interview Sunday night, McCain described his prognosis as "very very serious."
Critics have questioned the timing of Trump's attack on McCain.
The president had previously clashed with McCain in July 2015 as he sought the Republican nomination, when he questioned the senator's war record.
In his CBS interview McCain said Trump had not apologized, and said they had been raised with different values.
"I'd be glad to converse with him. But I also understand that we're very different people. Different upbringing. Different life experiences," McCain said. "He is in the business of making money, and he has been successful.... I was raised in a military family. I was raised in the concept and belief that duty, honor, country is the lodestar for the behavior that we have to exhibit every single day."