Meghan McCain Slams GOP 'Cowardice' for Not Condemning Trump, Says Lindsey Graham 'Is Not the Person I Used to Know'
The View co-host Meghan McCain has slammed Republicans, specifically Senator Lindsey Graham, for their "cowardly" silence after Donald Trump's inflammatory tweets telling House Democrats to "go back" to their countries.
During Monday's broadcast of the daytime talk show, McCain lamented Trump's latest comments and the consequences it has for the Republican Party.
"Stick to the politics," McCain said when discussing the president's controversial comments. "The problem is you're making this about race, you're making this about racism, you're making this about what is 'truly American' and it's all these old, racist dog whistles that have plagued this country for so long."
Trump railed against progressive House Democrats in a series of tweets on Sunday, claiming the lawmakers are from "corrupt" and "inept" foreign countries. The president also suggested they should "go back and help fix the totally broken and crime infested places from which they came. Then come back and show us how it is done."
While the president did not use specific names, he appeared to be referring to freshman lawmakers Ilhan Omar, Rashida Tlaib, Ayanna Pressley and Alexandria Ocasio-Cortez. Three of the four women were born in the U.S., while Omar was born in Somalia and immigrated to America when she was a child.
Democrats have called the president's comments racist, while Republicans have largely remained silent on the issue. On Monday, Vice President Mike Pence's chief of staff tried to dispute allegations that the president is racist by noting the one Asian woman of color in his cabinet.
"The cowardice I am seeing of Republicans not speaking out and saying it today is embarrassing," McCain said on Monday. She later added that Senator Lindsey Graham, a close colleague and friend to her late father Senator John McCain, is "not the person I used to know."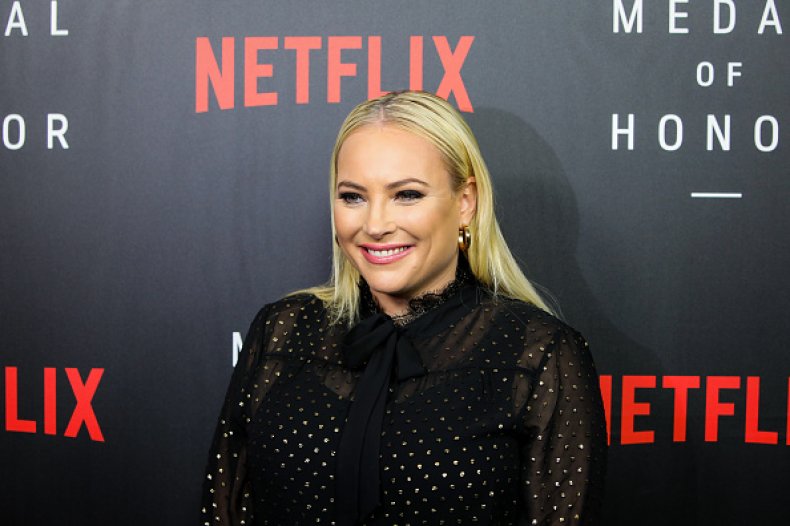 Graham declined to condemn President Trump over his racist social media posts against the minority members of Congress, even though he once called Trump a "race-baiting, xenophobic religious bigot" during the 2016 election. Instead, the Republican senator joined in on attacking the Democrats.
"Well, we all know that [Ocasio-Cortez] and this crowd are a bunch of communists, they hate Israel, they hate our own country," Graham said on Monday on Fox & Friends. "They're calling the guards along our border, the border patrol agents, 'concentration camp guards.' They accuse people who support Israel of doing it for the Benjamins. They're anti-Semitic. They're anti-America."
Graham did warn the president to "just knock it down a notch" on social media if he wants to win the general election in 2020. He also added that Trump should "aim higher" than personal attacks and instead focus on going after policy. Trump quickly praised Graham's comments, posting them on his Twitter account with the caption: "Need I say more?"