Megyn Kelly, Clay Travis Question Naomi Osaka's Magazine Covers After Wimbledon Withdrawal
Some conservative political commentators are questioning tennis star Naomi Osaka's decision to withdraw from Wimbledon and the French Open after Sports Illustrated unveiled her as the magazine's 2021 swimsuit issue cover star.
On Monday, the publication released three alternate Swimsuit Issue covers, featuring Osaka, Megan Thee Stallion, who is the first rapper to appear on the cover, and Leyna Bloom, the first transgender model to grace the cover.
The Grand Slam champion is receiving pushback over the cover, as well as for other press she has done since citing struggles with mental health that made it difficult for her to partake in post-game press conferences.
"Since saying she's too introverted to talk to the media after tennis matches, Naomi Osaka has launched a reality show, a Barbie, and now is on the cover of the SI swimsuit issue," Outkick founder Clay Travis tweeted.
Journalist Megyn Kelly replied to Travis' tweet, pointing out that Osaka had also appeared on other magazine covers this year.
"Let's not forget the cover of (& interview in) Vogue Japan and Time Mag!" Kelly wrote.
Osaka responded to her critics on Twitter, telling them that she had shot the covers last year—nearly six months before she withdrew from Wimbledon and the French Open to take a mental health break.
"Seeing as you're a journalist I would've assumed you would take the time to research what the lead times are for magazines, if you did that you would've found out I shot all of my covers last year," Osaka tweeted at Kelly. "Instead your first reaction is to hop on here and spew negativity, do better Megyn."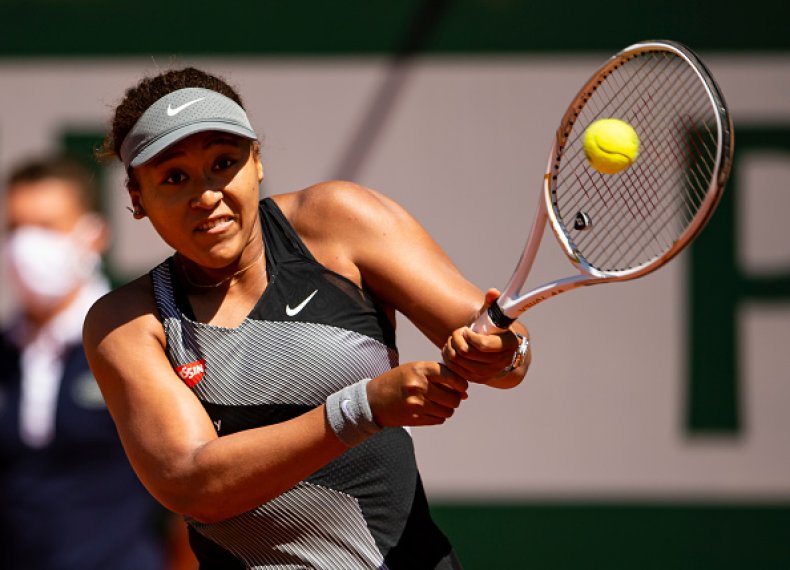 In an op-ed published in Time magazine earlier this month, Osaka said that her decision to pull out of the tournaments was "never about the press."
"I'll say it again for those at the back: I love the press; I do not love all press conferences," Osaka wrote.
The tennis star said what she was calling for was for the press conferences, which she called "out of date" and in "great need of refresh," to be reformatted so that they would be "more peer to peer." She also argued that athletes should be allowed to take breaks from press obligations without fear of being penalized or fined.
"We're often sat there and asked questions that we've been asked multiple times before or asked questions that bring doubt into our minds and I'm just not going to subject myself to people that doubt me," Osaka initially in a May statement announcing her decision to not participate in press conferences at the French Open.
She continued, "I've watched many clips of athletes breaking down after a loss in the press room and I know you have as well. I believe that whole situation is kicking a person while they're down and I don't understand the reasoning behind it."
After being fined $15,000 by the French Open for refusing to do press and threatened with expulsion, Osaka pulled out altogether and withdrew from Wimbledon before it began a few weeks later.
While she's received some criticisms for her withdrawals, Osaka says she's received many messages of support, including ones from Meghan Markle, Olympic champion Michael Phelps, former First Lady Michelle Obama, fellow tennis player Novak Djokovic and NBA star Steph Curry.
Osaka is expected to compete at the Tokyo Olympics later this week, where she will be representing her home country of Japan at the summer games.
Newsweek reached out to Osaka's team for further comment but did not hear back in time for publication.