Fact Check: Did Mel Gibson Say Hollywood Elites Drink Children's Blood?
While Mel Gibson continues to be a controversial figure in Hollywood—he has hit headlines in the past for making racist, antisemitic and sexist comments—and is known for his commitment to the Catholic faith.
Actor and filmmaker Gibson, 67, sparked enduring backlash 17 years ago for his remarks—perhaps most famously, one made to a police officer in 2006 that "Jews are responsible for all the wars in the world."
While he has secured a number of roles since then, including critically acclaimed ones leading to an Oscar nomination for his 2016 film Hacksaw Ridge, he appeared to struggle to wipe the slate clean entirely; news in 2021 that he would direct an upcoming Lethal Weapon movie was met with lingering criticism.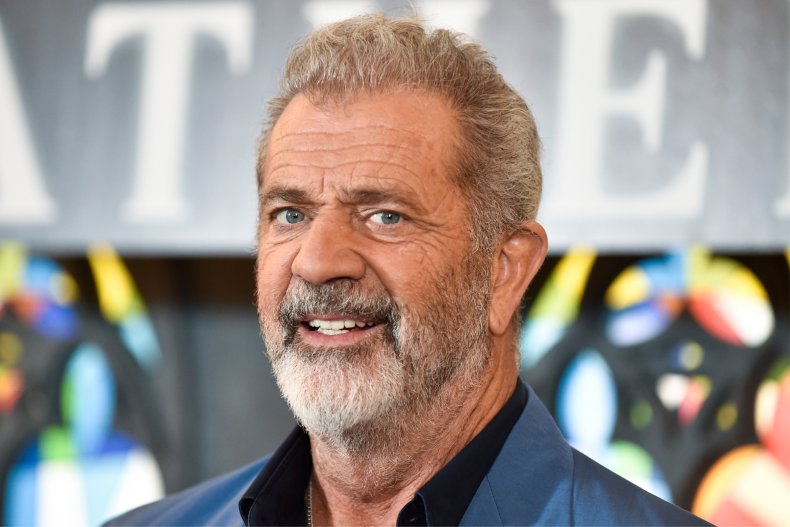 In the face of this, The Passion of the Christ director Gibson has also been widely known in Hollywood to be committed to his faith, having been raised a Sedevacantist traditionalist Catholic.
Sedevacantists believe that since the death of Pope Pius XII in 1958 (or, in some cases, the death of Pope John XXIII in 1963), subsequent popes have been neither true Catholics nor true popes, but rather heretics because they espoused Modernism.
Gibson also has a self-built church in Malibu, California, called The Church of the Holy Family. It is not affiliated with the Roman Catholic archdiocese.
Perhaps in light of his documented devotion to his faith, claims have recently been shared that Gibson once accused members of a so-called Hollywood elite of torturing and murdering children, before drinking their blood in satanic rituals.
The Claim
A post was shared on Twitter on March 2, attributing quotes to Gibson that described the purported activities of an unnamed rich and powerful sect.
"Pedowood Blacklisted Mel Gibson for speaking TRUTH about Hellywood's Perverted, Satanic abominations," read the tweet, viewed more than 56,000 times.
Included with the tweet is an image that shows a photo of Gibson beneath the heading: "WHAT DID HE SAY???"
The quotes attributed to Gibson read: "Worldwide, children are stolen and sold to pedophile rings. They're tortured, raped, and murdered as part of satanic ritual ceremonies. The murderers then drink the children's blood and they eat their flesh.
"The blood of children who were severely traumatized before they died, contains Adrenochrome: a natural drug produced by the pineal gland in the brain. Adrenochrome is the highest value drug in the world.
"The God these people serve is satan; it's not the God of love and mercy," the quote concludes.
As well as Twitter, the post has also been widely shared on Facebook.
When the same image purporting to quote Gibson was posted on the platform days earlier, a Twitter user responded by posting an archived link to "the real article with real quotes" on defunct website YourNewsWire.com.
In the article, Gibson is reported as making the comments during an appearance on U.K. program The Graham Norton Show.
"I don't know how to break it to you gently... Hollywood is institutionalized pedophilia," he is quoted as saying. "They are using and abusing kids.
"They churn through a huge amount of kids every year. Their spiritual beliefs, if you can call them that, direct them to harvest the energy of the kids. They feast on this stuff and they thrive on it."
In the article, he is further alleged to have said that the so-called Hollywood elites "harvest the blood of children. They eat their flesh. They believe this gives them life force. If the child was suffering in body and psyche before it died, they believe this gives them extra life force."
"Hollywood is drenched in the blood of innocent children," the quote continued. "For a long time all the references to pedophilia and cannibalism were symbolic or allusive. But I was personally introduced to the practice in the early 2000s. I can talk about this now because these people, the execs, they're dead now."
The Facts
While the YouTube channel for The Graham Norton Show shared clips of Gibson's appearance on the BBC program in back 2017, there are no such allegations made by the actor of child abuse, murder or blood-drinking.
A spokesperson for Gibson told Newsweek that the quotes attributed to the screen star are "completely false," adding that he "never said that or anything close to it."
Further, the article that appears to have served as the genesis of the persistent rumor is taken from a website that has been named by several reputable outlets as a prolific purveyor of misinformation and conspiracy theories.
YourNewsWire was founded in 2014 and rebranded as NewsPunch in 2018. The rebranded site continues to be credited for articles that are demonstrably false.
In 2017, Buzzfeed named NewsPunch as the second-largest source of popular fake news stories shared on social media platform Facebook that year.
In a June 2018 analysis by Poynter, NewsPunch was identified as having had articles debunked more than 80 times in 2017 and 2018 by fact-checkers accredited by the nonprofit media institute. These included such outlets as the Associated Press, PolitiFact, Snopes and FactCheck.org.
The European Union's East StatCom Task Force, formed by the European Council to provide information to the European Union and its member states on the extent of Russian disinformation campaigns, has previously accused the site of spreading Russian propaganda. NewsPunch co-founder Sean Adl-Tabatabai has denied the task force's accusations.
Newsweek has reached out to representatives of NewsPunch via email for comment.
The Ruling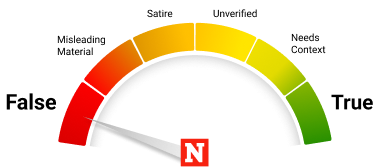 False.
Gibson's spokesperson has denied claims that the screen star ever made such comments.
Additionally, there is no verifiable evidence from reputable outlets that Gibson has ever broached the subject in any of his interviews.
While the false quotes have been revived in recent days, the source appears to be a 2017 article from the now-defunct website YourNewsWire, which has been widely deemed to be an outlet that published several fake news stories.
Of late, such stories about celebrities have gone viral amid a faction of conspiracy theorists who have shared other erroneous claims about public figures.
FACT CHECK BY NEWSWEEK